Did you hear the recent good news about songbirds, whales, bears (both black and grizzly), and pollution?
No? Well, that doesn't surprise us. In a season dominated by the chaos of the midterms, the latest U.N. climate conference and billionaires gone bad, a lot of good environmental news slipped through the cracks.
So let's spackle those cracks with some stories you may have missed. Welcome to Links From the Brink: Good News Edition.
---
A Song of Joy
Conservationists are breathing sighs of relief this month for the straw-headed bulbul (Pycnonotus zeylanicus), an Asian songbird with some of the natural world's most beautiful vocalizations. Alas, those songs — meant to attract mates — are the main reason this bird has become endangered in recent years, as humans have trapped so many of them that some of the species' native forests have fallen silent. The caged and trafficked birds end up competing in Southeast Asia's songbird competitions, where owners can win big prizes for the birds with the best songs.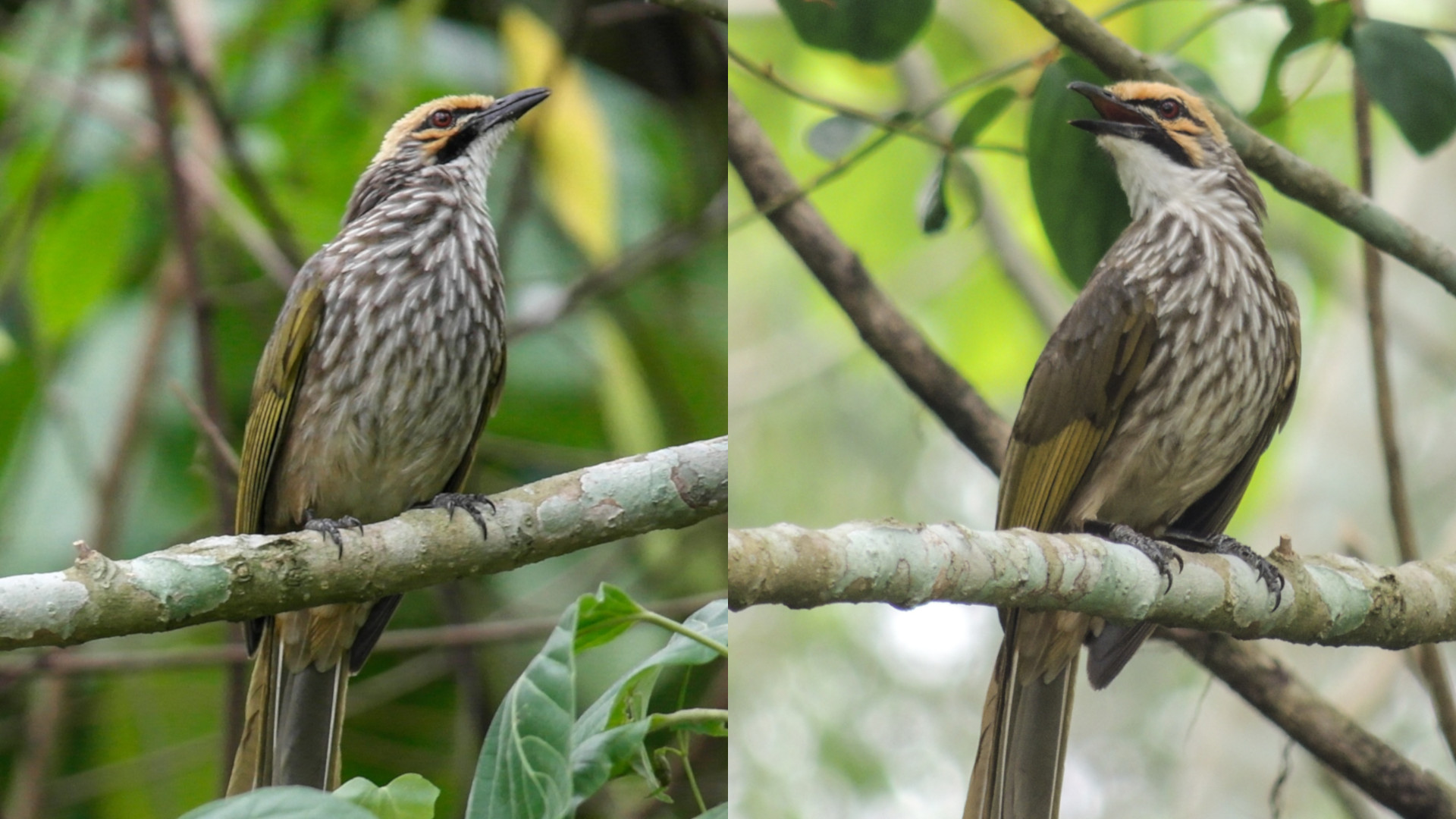 But November saw important progress when the Convention on International Trade in Endangered Species (CITES) finally added the bulbul to its list of species that are banned from legal commerce. This only affects international sales, not those within a nation's borders, but it's a huge step that will help to support existing national legislations.
Also protected by CITES this year: Another songbird (the white-rumped shama), 90 shark species (including hammerheads and guitarfish), 53 turtle species, all 160 glass frog species, and lots more. Meanwhile proposals to reopen trade in elephant ivory and rhino horns were, thankfully, defeated.
Discussions about protecting wildlife continue this week at the UN Biodiversity Conference, which finally convenes in Montreal from Dec. 7-19 after a string of Covid-related delays. Here's what to expect.
---
Residents' Rights
In more local news, the city of Port Townsend, Washington, this week officially recognized the inherent rights of the last 74 Southern Resident killer whales, who often swim past its shores.
The latest victory in the Rights of Nature movement, the city's proclamation declares that the orcas have "the right to life, autonomy, culture, free and safe passage, adequate food supply from naturally occurring sources, and freedom from conditions causing physical, emotional, or mental harm, including a habitat degraded by noise, pollution, and contamination."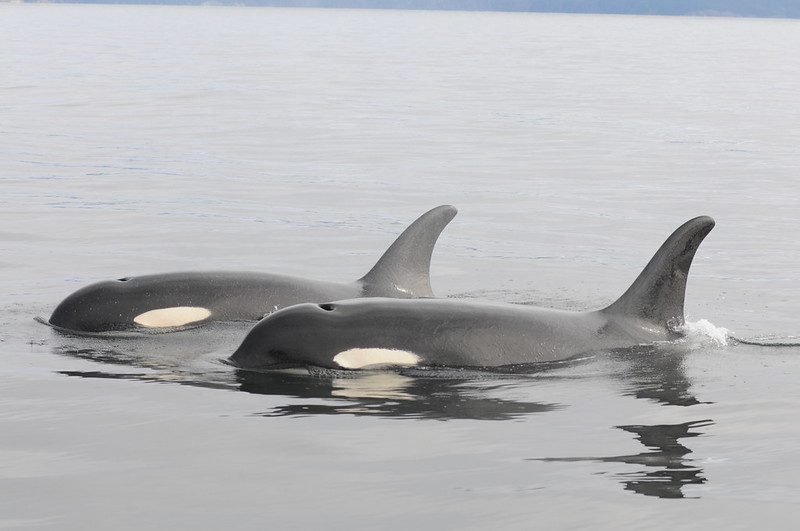 Of course, Port Townsend can't save the Southern Residents on its own. These whales need additional support from other communities. Gig Harbor could be next: The city council will read a proclamation recognizing orca rights at their meeting on Dec. 12. Meanwhile, organizers hope to convince Washington to extend Rights of Nature to the orcas on the state level.
---
The Good News Bears
Hunters in Washington can lower their rifles: The  state just closed the door on its annual spring black bear hunting season. Last year hunters killed a reported 1,686 black bears out of an estimated statewide population of 20,000. About 120 of those came during the now-closed spring hunting season, which happened to correspond to when hungry bears (including new mothers) emerge from hibernation.
Most states do not permit bear hunting during this post-hibernation season, and Washington now, at last, joins their ranks.
Which brings us to good bear news # 2: The Biden administration just jumpstarted long-brewing efforts to reintroduce grizzlies to Washington's North Cascades National Park. The plan, like so many others, fell by the wayside during the Trump years and has now been resurrected. Getting more grizzlies to the park — a handful may already live in the region — could take years, but this is a huge step in the right direction and could signal renewed willingness to reintroduce the bears in other parts of the country.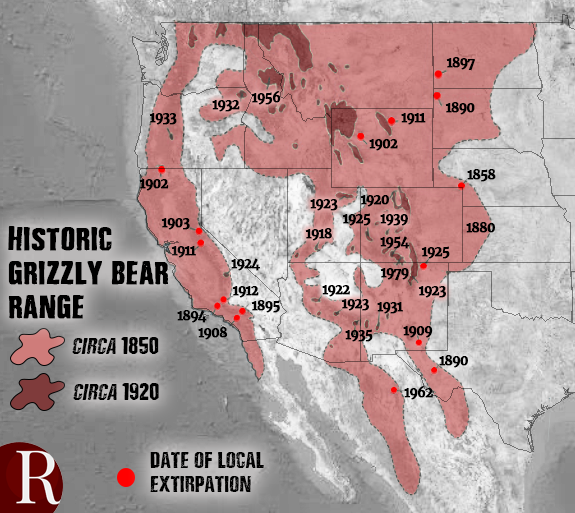 *
Conservation Quickies
Here are some more success stories to warm your heart and keep you motivated:
---
Got Any Non-Animal Stories?
Sure — how about one on energy? Renewables will overtake coal by early 2025 to become "the largest source of global electricity generation," according to a stunning new report from the International Energy Agency.
Why the rapid shift? Two words: energy security. That's usually a term bandied about by Republicans supporting domestic fossil-fuel production, but in this case it's the growing recognition that reliance on fossil fuels is inherently unsafe due to production and distribution disruptions — like, say, the Russian invasion of Ukraine.
"Energy security concerns caused by Russia's invasion of Ukraine have motivated countries to increasingly turn to renewables such as solar and wind to reduce reliance on imported fossil fuels, whose prices have spiked dramatically," writes the IEA.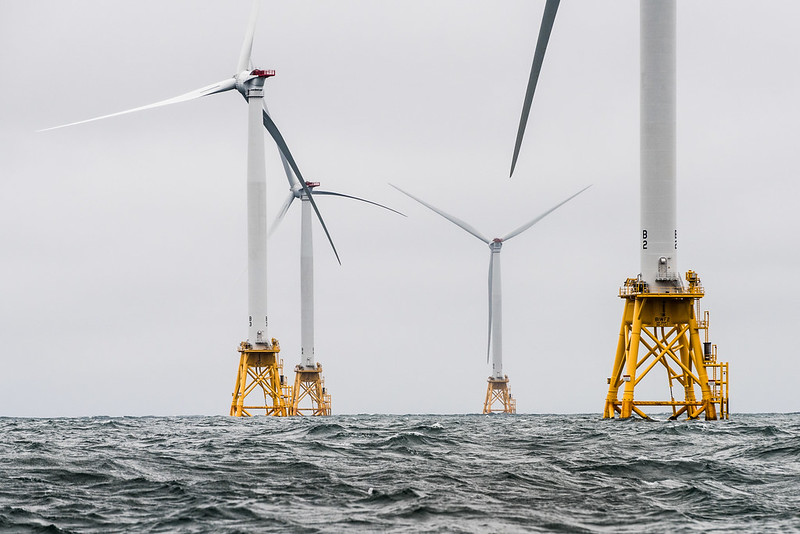 This report offers exactly zero solace to the suffering people of Ukraine or energy insecure households in Europe, nor does it justify this destructive war. But at the same time, this feels like a potential transformative moment. It could be one of the most important environmental stories to watch in the coming year.
---
Polishing Off Pollution
And speaking of fossil fuels, who are the world's worst polluters? New mapping projects have some answers.
The first, called Climate Trace, tracks the greenhouse gas emissions of nearly 80,000 of the worst polluters on the planet — everything from oilfields and cargo ships to cattle feedlots. Anyone can dig into the maps to find the polluters in their area (in my case, the worst are an airport, a steel factory, and a couple of landfills) or just look at the world to see how nations compare.
The second map covers just the United States, but there's a lot to cover. The EPA's FLIGHT project tracks greenhouse emissions from large industrial facilities around the country — about 8,100 of them. Users can zoom into their state or filter the results by facility type (power plants, chemical factories, etc.). You can even see how things have changed over time, with data going back to 2010 (and yeah, they got worse in the past year).
Seeing all these polluters visualized out can feel, admittedly, a bit disheartening. But there's a reason we included this work in the "good news" category: The more data like this we have, the better we're able to target emissions and shut them down. These maps will help regulators, activists, and everyday citizens to let us all breathe a little easier.
---
That's it for this edition of Links From the Brink. Look for the next column in late January. Until then, mark your calendars for International Mountain Day on Dec. 11, Monkey Day on Dec. 14 and National Bird Day on Jan. 5. And of course, tip a glass or your hat to the Endangered Species Act, which celebrates its 49th anniversary Dec. 28.