Environmental Holidays, Awareness Days and Anniversaries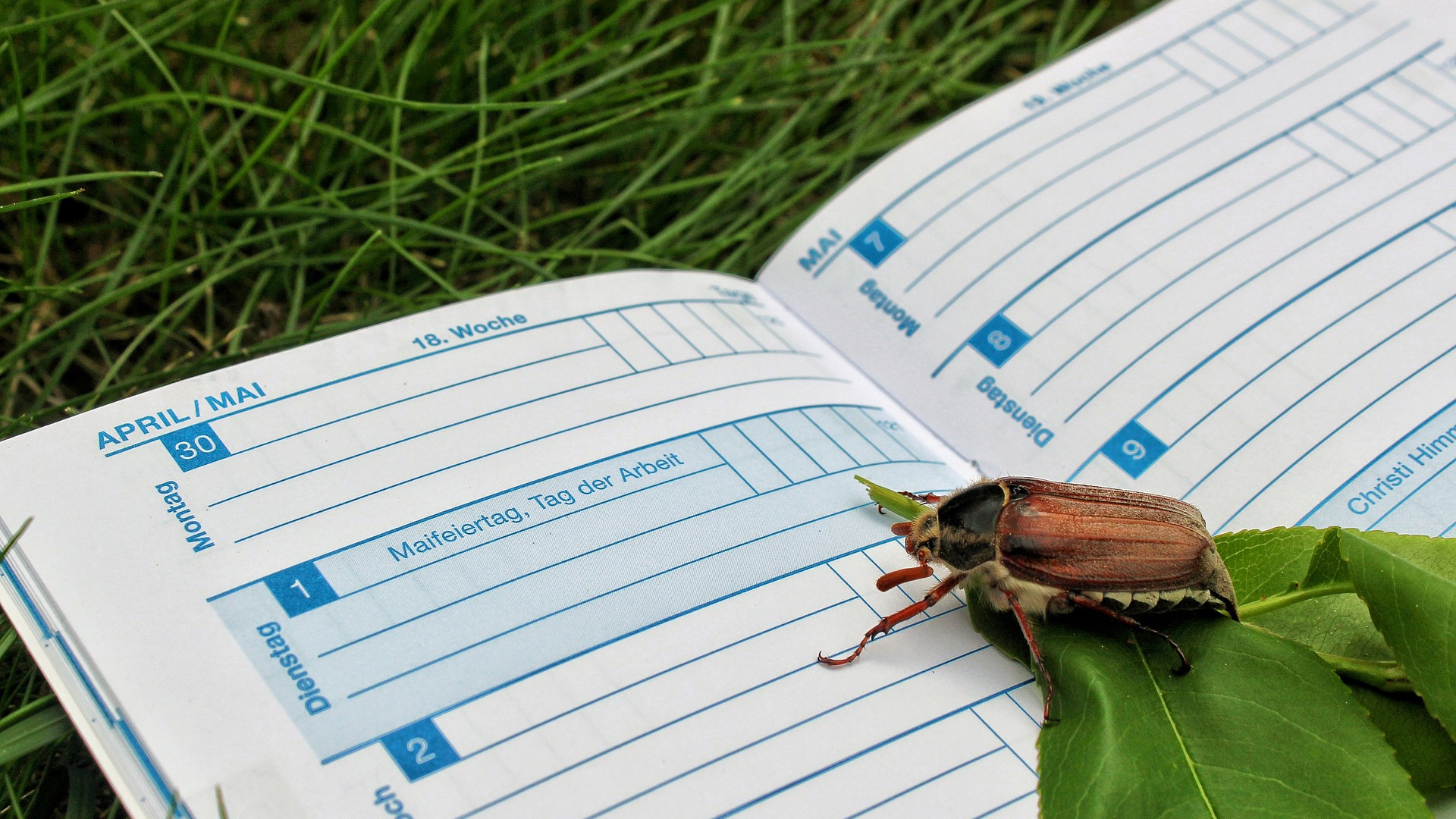 Every day, as the old saying goes, is Earth Day. But what about World Gorilla Day, Manatee Awareness Day and Wombat Day?
We've compiled a full calendar of environmental holidays and awareness days, along with several key eco-anniversaries (both good and bad). They offer multiple opportunities throughout the year to promote awareness of endangered species and Earth-friendly activities, as well as a reminder of what we could lose in the days ahead.
January
Jan. 5                                       National Bird Day
Jan. 20                                     Penguin Awareness Day
Jan. 31                                     International Zebra Day
---
February
Feb. (3rd Saturday)                 World Pangolin Day
Feb. 2                                      World Wetlands Day
Feb. 14                                    World Bonobo Day
Feb. 15                                    World Hippopotamus Day
Feb. 16                                    Anniversary of Kyoto Protocol (2005)
Feb. 27                                    International Polar Bear Day
---
March
March (last Wednesday)        Manatee Appreciation Day
March (last Saturday)             Earth Hour
March 3                                   World Wildlife Day
March 11                                 Key Deer Awareness Day
March 11                                 Anniversary of Fukushima Daiichi nuclear disaster (2011)
March 14                                 International Day of Action for Rivers
March 15                                 Buzzards Day
March 16                                 National Panda Day
March 18                                 Global Recycling Day
March 19                                 Taxonomist Appreciation Day
March 20                                 World Sparrow Day
March 20                                 World Frog Day
March 20                                 World Rewilding Day
March 21                                 International Day of Forests
March 22                                 World Water Day
March 22                                 International Seal Day
March 23                                 World Bear Day
March 24                                 Anniversary of Exxon Valdez oil spill (1989)
March 28                                 Anniversary of Three Mile Island (1979)
---
April
April (last Friday)                 Arbor Day
April (last Saturday)                Save the Frogs Day
April 3                                      World Aquatic Animal Day
April 7                                      International Beaver Day
April 17                                   Bat Appreciation Day
April 20                                   Anniversary of Deepwater Horizon disaster (2010)
April 21                                   World Curlew Day
April 22                                   Earth Day
April 25                                   World Penguin Day
April 26                                   Anniversary of Chernobyl nuclear disaster (1986)
April 27                                   World Tapir Day
April 29                                   Day of Remembrance for all Victims of Chemical Warfare
---
May
May (2nd Saturday)                World Migratory Bird Day
May (3rd Friday)                     Endangered Species Day
May 2                                      World Tuna Day
May 3                                      International Leopard Day
May 3                                      Wild Koala Day
May 8                                      World Donkey Day
May 20                                    World Bee Day
May 22                                    World Biodiversity Day
May 23                                    World Turtle Day
May 27                                    World Otter Day
May 31                                    World Parrot Day
---
June
June 1                                      World Reef Day
June 5                                      World Environment Day
June 8                                      World Ocean Day
June 11                                    World Jaguar Day
June 11                                    International Lynx Day
June 12                                    National Cougar Day
June 15                                    Global Wind Day
June 16                                    World Sea Turtle Day
June 17                                    World Day to Combat Desertification and Drought
June 17                                    World Croc Day
June 19                                    World Albatross Day
June 21                                    World Giraffe Day
June 22                                    World Rainforest Day
June 22                                    World Camel Day
June 22                                    Anniversary of Cuyahoga River bursting into flames (1969)
June 27                                    World Microbiome Day
---
July    
July 11                                     World Population Day
July 14                                     Shark Awareness Day
July 14                                     World Chimpanzee Day
July 14                                     World Orca Day
July 16                                     World Snake Day
July 28                                     World Nature Conservation Day
July 29                                     International Tiger Day
July 31                                     World Ranger Day
---
August
Aug. 4                                      International Clouded Leopard Day
Aug. 4                                      International Owl Awareness Day
Aug. 6                                      Cycle to Work Day
Aug. 9                                      International Day of Indigenous Peoples
Aug. 10                                    World Lion Day
Aug. 11                                    World Krill Day
Aug. 12                                    World Elephant Day
Aug. 12                                    World Hirola Day
Aug. 13                                    International Wolf Day
Aug. 14                                    Panamanian Golden Frog Day
Aug. 15                                    National Honey Bee Day
Aug. 15                                    Cotton-top Tamarin Day
Aug. 19                                    International Orangutan Day
Aug. 30                                    International Whale Shark Day
Aug. 30                                    National Beach Day
---
September
Sept. (1st Saturday)                International Vulture Awareness Day
Sept. (1st Saturday)                National Hummingbird Day
Sept. (3rd Saturday)                World Cleanup Day
Sept. (3rd Saturday)                International Red Panda Day
Sept. (4th Saturday)                National Public Lands Day
Sept. (last Sunday)                  World Rivers Day
Sept. 1                                     Anniversary of passenger pigeon extinction (1914)
Sept. 5                                     Amazon Rainforest Day
Sept. 6                                     World Shorebirds Day
Sept. 7                                     Thylacine Day (National Threatened Species Day, Australia)
Sept. 16                                   World Ozone Day
Sept. 16                                   Anniversary of Montreal Protocol (1987)
Sept. 17                                   International Microorganism Day
Sept. 19                                   World Cleanup Day
Sept. 21                                   Zero Emissions Day
Sept. 22                                   World Rhino Day
Sept. 22                                   International Tamarin Day
Sept. 22                                   World Carfree Day
Sept. 24                                   World Gorilla Day
Sept. 26                                   World Cassowary Day
Sept. 26                                   World Environmental Health Day
Sept. 26                                   World Rivers Day
Sept. 26                                   Anniversary of Rabbs' fringe-limbed tree frog extinction (2016)
Sept. 27                                   Anniversary of Rachel Carson's Silent Spring (1962)
---
October
Oct. (1st Monday)                   World Habitat Day
Oct. (1st Wednesday)             Energy Efficiency Day
Oct. (2nd Saturday)                World Migratory Bird Day
Oct. (last Friday)                     World Lemur Day
Oct. 2                                      UK Fungus Day
Oct. 4                                      World Animal Day
Oct. 12                                    World Sloth Bear Day
Oct. 14                                    International E-Waste Day
Oct. 14                                    Children's Environmental Health Day
Oct. 16                                    World Food Day
Oct. 17                                    International Sawfish Day
Oct. 18                                    World Okapi Day
Oct. 20                                    International Sloth Day
Oct. 21                                    National Reptile Awareness Day
Oct. 22                                    Wombat Day
Oct. 23                                    International Snow Leopard Day
Oct. 24                                    Freshwater Dolphin Day
Oct. 24                                    International Gibbon Day
Oct. 24                                    International Day of Climate Action
---
November     
Nov. (1st Saturday)                 National Bison Day
Nov. 21                                    World Fisheries Day
Nov. 24                                    Anniversary of On the Origin of Species by Charles Darwin (1859)
Nov. 29                                    International Jaguar Day
Nov. 30                                    Remembrance Day for Lost Species
---
December      
Dec. 1                                      Antarctica Day
Dec. 2                                      Anniversary of Bhopal disaster (1984)
Dec. 2                                      Anniversary of U.S. Environmental Protection Agency (1970)
Dec. 4                                      International Cheetah Day
Dec. 5                                      World Soil Day
Dec. 11                                    International Mountain Day
Dec. 12                                    Anniversary of Paris Climate Agreement (2015)
Dec. 14                                    Monkey Day
Dec. 28                                    Anniversary of Endangered Species Act (1973)