U.K. expat Rich Cramp and I sat in white plastic chairs on Nai Yang Beach in Phuket, Thailand, one afternoon this past June. With the sea behind us, plates of pad thai and Leo beer in front of us, we chatted about his involvement as a local organizer with Trash Hero, a Thailand-born, but now global, conservation nonprofit. He said the organization's goal is to educate people about plastic pollution and get volunteers to clean up beaches, especially in places like Thailand where awareness of plastic pollution and its implications is low.
"It is a huge cultural taboo in Thailand to clean up other people's trash," said Cramp. "So much of what gets onto the ground stays on the ground or blows into freshwater sources or the ocean."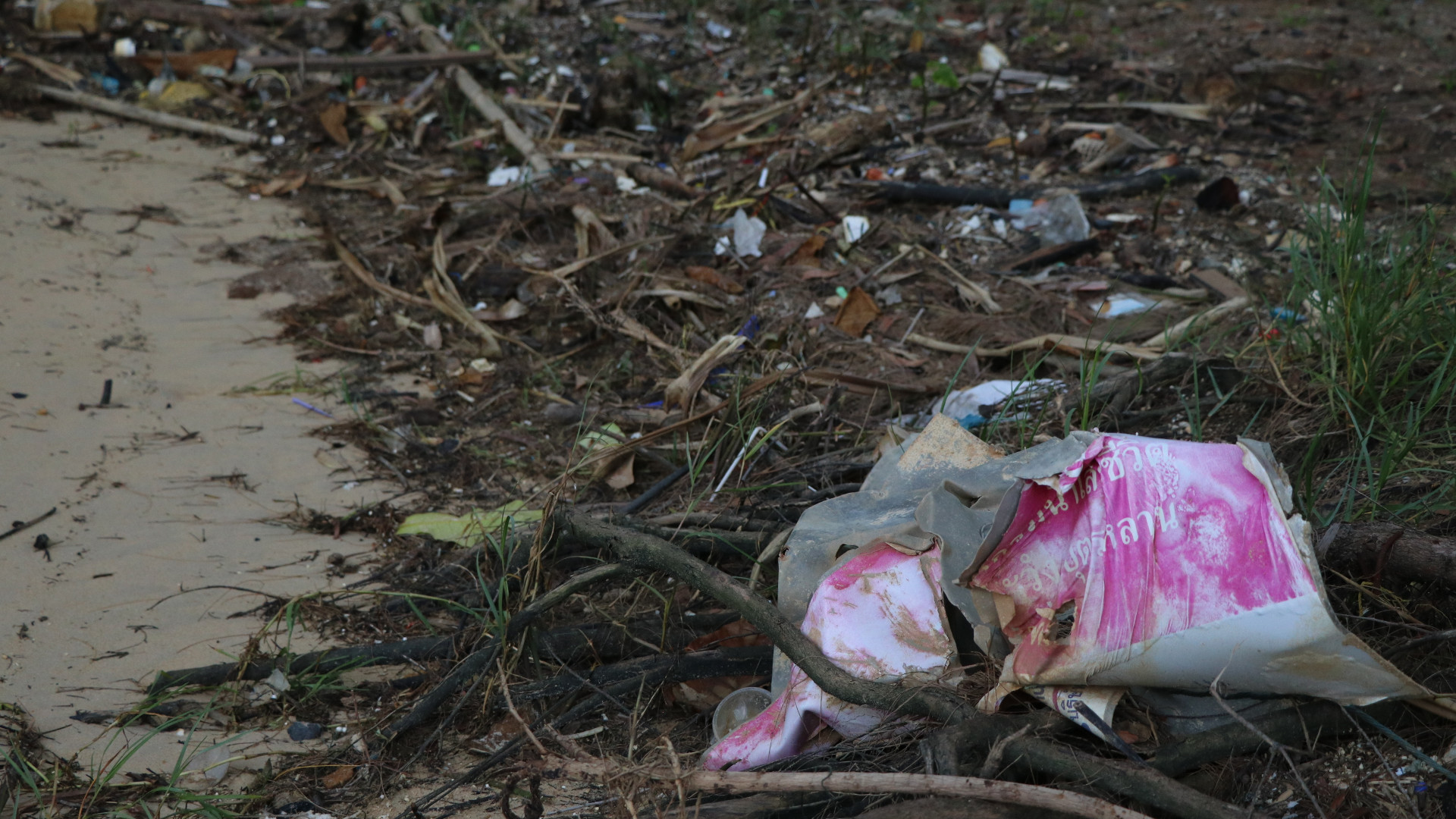 In Thailand — the world's sixth-greatest plastic polluter — and many other developing countries in Asia, socioeconomically disadvantaged people are delegated to clean up trash. So, Cramp explained, while Thais will clean up trash on their own properties, they tend to avoid cleaning other people's trash in public places to avoid being seen by others as "lower class."
This cultural taboo has lead to a huge accumulation of plastic trash in Thailand's forests, lagoons, roadsides and beaches.
While exploring the country's urban and natural places, I found that most of the litter on the ground was single-use plastic items like food wrappers and disposable eating utensils. But I also came across unwanted plastic-heavy items with more long-term use, like dishwashers and microwave ovens, washed up on beaches after being tossed into the sea. I saw huge amounts of microplastic — colorful plastic bits broken down from larger items —on beaches, and yards of frayed synthetic rope and fishing line wrapped around mangrove roots.
That's consistent with the latest global data on plastic production, consumption and disposal. According to some of the world's foremost plastic experts, 42 percent of all plastic not used to make clothing is used to manufacture packaging for consumer products. The second-biggest user of nonfiber plastic is the building and construction sector, followed by consumer products, industrial machinery, electronics and transportation, among other uses. About 8.3 billion metric tons of virgin plastic has been produced since the 1950s, with 6.3 billion metric tons of all that plastic discarded after use, most of which ends up in landfills and the environment. Only a small fraction gets recycled.
Cramp, in agreement with other cleanup organizers and scientists I've spoken to, said that the key to reducing the amount of plastic that ends up in the natural environment is to stop producing so much of it. But as we sat there on the beach, he also said events like beach cleanups can have a positive effect on the planet.
"When people get involved, they see the problem and learn more about it," said Cramp. "They may feel empowered to buy less plastic and take care not to litter. Or they may feel compelled themselves to pick up the litter they see."
Yet in Thailand, where there's a huge amount of plastic to tackle, native Thais tend to be reluctant to join the cleanups for cultural reasons — which means many of his volunteers are expats like him.
Beach cleanup organizer Krix Luther, another U.K. expat who founded his own Thailand-based beach-cleanup nonprofit called Clean the Beach Bootcamp in May 2013, said he has the same issues as Cramp. Still, he's optimistic about where things are heading. It seems that a growing number of Thais, especially young people, have the awareness and desire to take good care of their home environment.
"While most of my volunteers are expats and tourists, as well as teachers and their students, I do see a growing number of Thai volunteers," said Luther, who holds a free fitness boot camp for people of all ages before his weekly cleanups. "Many are young people in their thirties, twenties and even teens. The beauty of a beach cleanup is that it's so easy, anyone at any age can get involved and make a difference."
I attended one of Luther's Clean the Beach Bootcamps at Nai Harn Beach. There participants completed an hour-long beach workout led by Luther. About 50 participants — men and women; seniors, adults, teens and children; intense athletes and everyday people — ran and crawled across the beach's soft sand and splashed through its turquoise-blue water. After a beach yoga cool-down, they spent an hour working together to pick up trash off the beach, stuffing about 660 pounds of trash into black garbage bags. Luther and a few volunteers also installed two bamboo garbage receptacles on the beach, which he said he hopes will encourage people to responsibly dispose of their trash, rather than leaving it on the beach.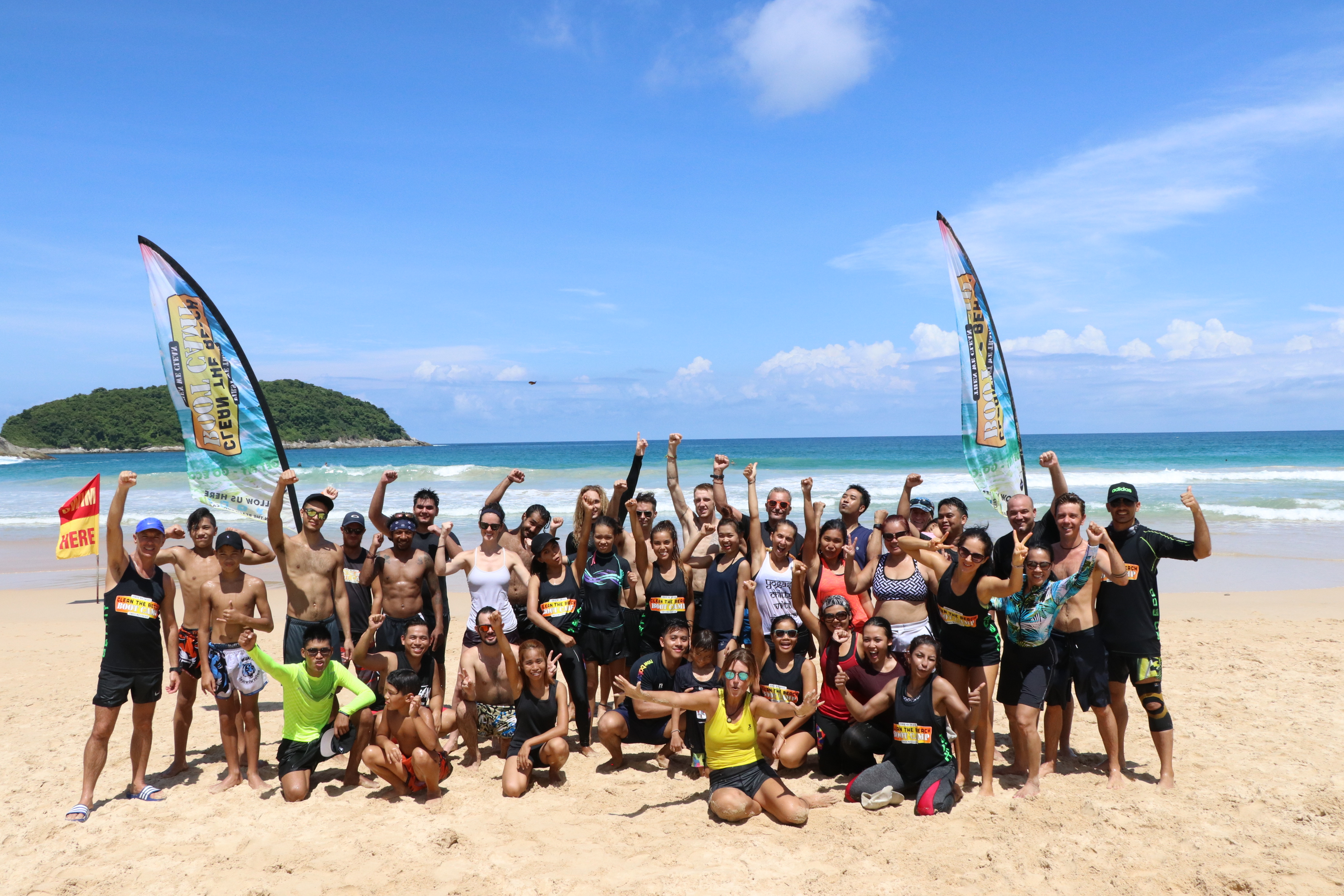 Among the participants that day was Emanuele Mario Montalde, an 18-year-old Thai man who had just graduated high school. Montalde, who said he wants to pursue a career in environmental conservation, told me part of the reason for Thais' reluctance to clean up trash is that in the past, it wasn't as much of a problem.
"The state contracts some cleanup efforts and resorts will pay people to pick up trash," said Montalde. "But Thailand began using plastic much later in the game than many other countries — in my grandparents' and parents' generations they used materials like banana leaves, glass, metal and paper to hold food and make things. So there's not a great infrastructure in place in Thailand to deal with plastic today."
I asked Cramp, Luther and several Thai people where the trash collected on the beach ends up. And I got a resounding "I'm not quite sure" from each of them. According to Thai investigations, Thailand has a fast-growing solid waste management problem. Only about 20 percent of its 2,500 dumping sites are properly managed, and only about 5 million tons of the nearly 30 million tons of solid waste generated annually are recycled.
Awareness of plastic pollution in Thailand is increasing, said Montalde, but until the country gets ahold of how it manages its waste, the environment will remain imperiled. "Unfortunately people are still using huge amounts of plastic every day. And if we want to save the planet, we need to use a lot less of it and dispose of it properly."
© 2017 Erica Cirino. All rights reserved.
Previously in The Revelator: