Sawfish are well known for their unique body parts called rostra: long, chainsaw-like nose extensions, which have a sixth sense. But that extra level of perception does little to protect them from human exploitation.
Species name:
Narrow sawfish (Anoxypristis cuspidata), also known as the pointed or knifetooth sawfish.
Description:
You can distinguish these medium-sized, gray sawfish from other species just by looking at their rostra, which lack the typical teeth along their quarter-length closest to the base. They grow to about 11 feet long and are known for their docile temperament — unless they're cornered.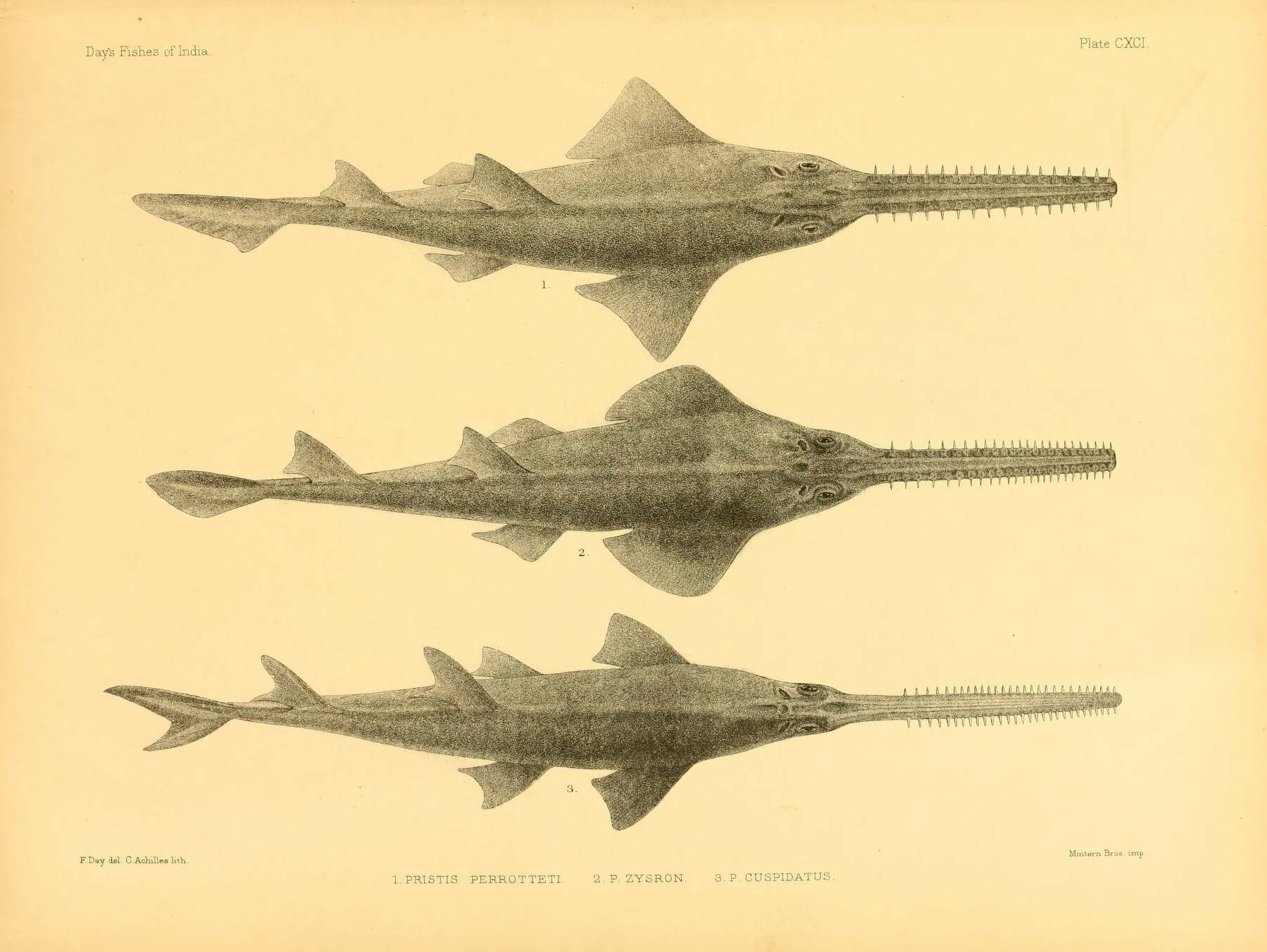 Where it's found:
The species is distributed in Indo-Pacific marine waters and estuaries.
IUCN Red List status:
Endangered, with a population decline of 50-70% over three generations (approximately 18 years). It's also listed in Appendix I of CITES, which bans international trade.
Major threats:
The toothed rostrum and the fact that these fish swim close to the sea floor make narrow sawfish extremely susceptible to fishing, especially the use of gill nets and demersal trawls. They're often, if not always, caught as bycatch.
Notable conservation programs:
Narrow sawfish are nationally protected in Indonesia, but there are few conservation efforts directed at the species throughout its range.
My favorite (and worst) experience:
To save them, I must first find them. That's the most basic mission for me and my team, and it's not easy. It took three months in the field before we saw any — and when we finally did, it was seven dead juveniles in a single fisher's catch in Merauke, Papua.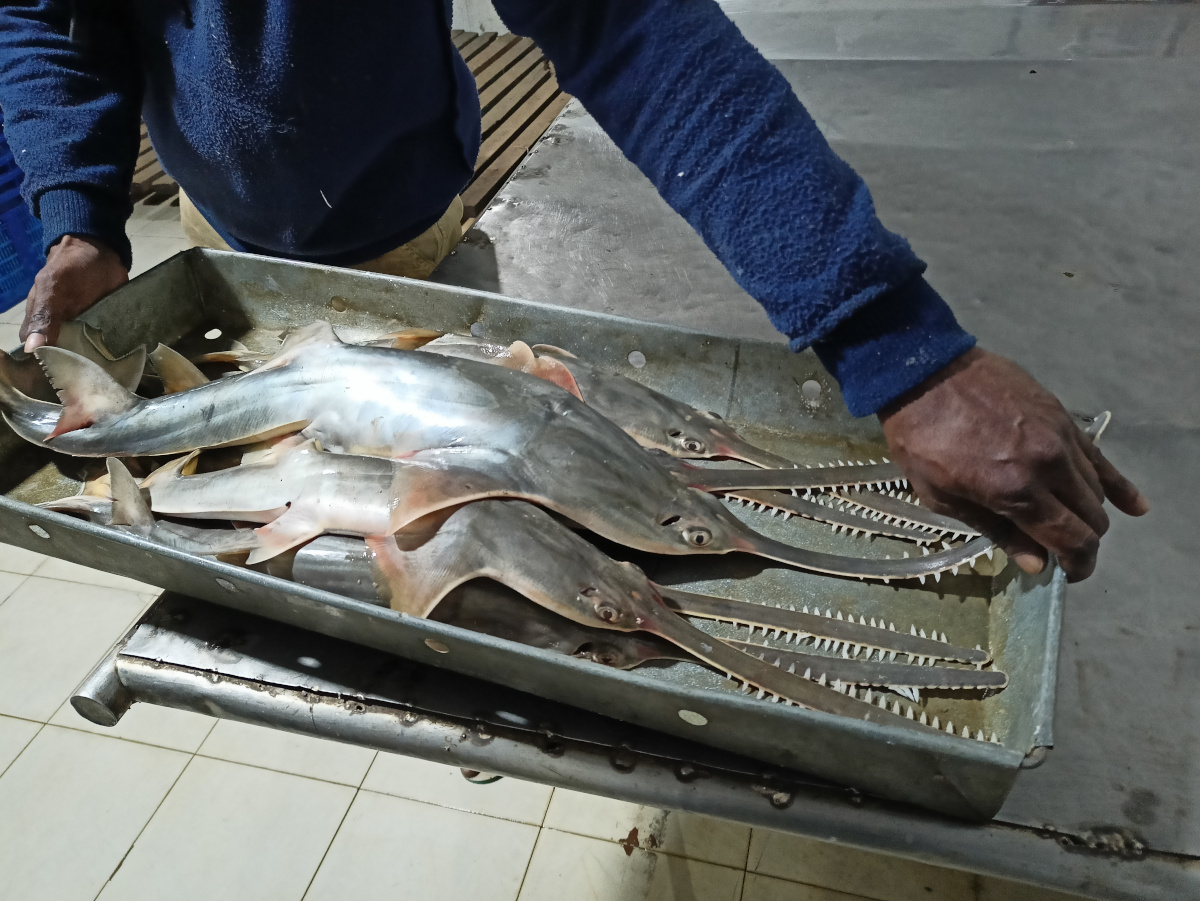 It was a jarring feeling, seeing my first real sawfishes in the wild but having them be dead. I experienced delight at the chance to finally hold them in my hands, but realized their existence hovers on the brink.
Previously in The Revelator:
Vanishing: Sawfishes Are Weird and Wonderful — But Important, Too