America's national parks are the perfect setting for a murder or two — just ask novelist Scott Graham, whose National Park Mystery series has been slaying readers since 2015.
The series stars archaeologist Chuck Bender, a traveler who gets in a lot more trouble than your typical national parks visitor. In the latest book, Yosemite Fall, just released on June 12, Bender starts out trying to solve the 150-year-old murders of a pair of indigenous gold prospectors, only to be implicated in the modern-day murder of one of his own friends.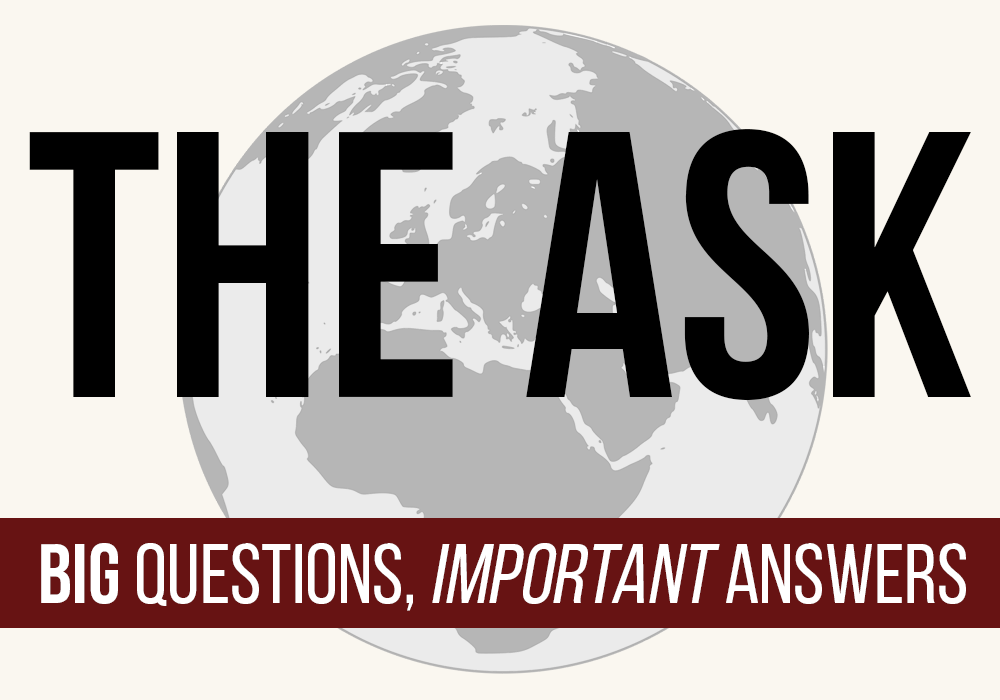 The Revelator spoke with Graham — an avid outdoorsman and former journalist — about why he thinks America's national parks are so special, why it's important to set his novels in these iconic areas, what they can tell us about environmental and social-justice issues, and what we'd risk by losing them and other protected spaces around the country.
So Scott, what inspired you to set your novels in America's national parks?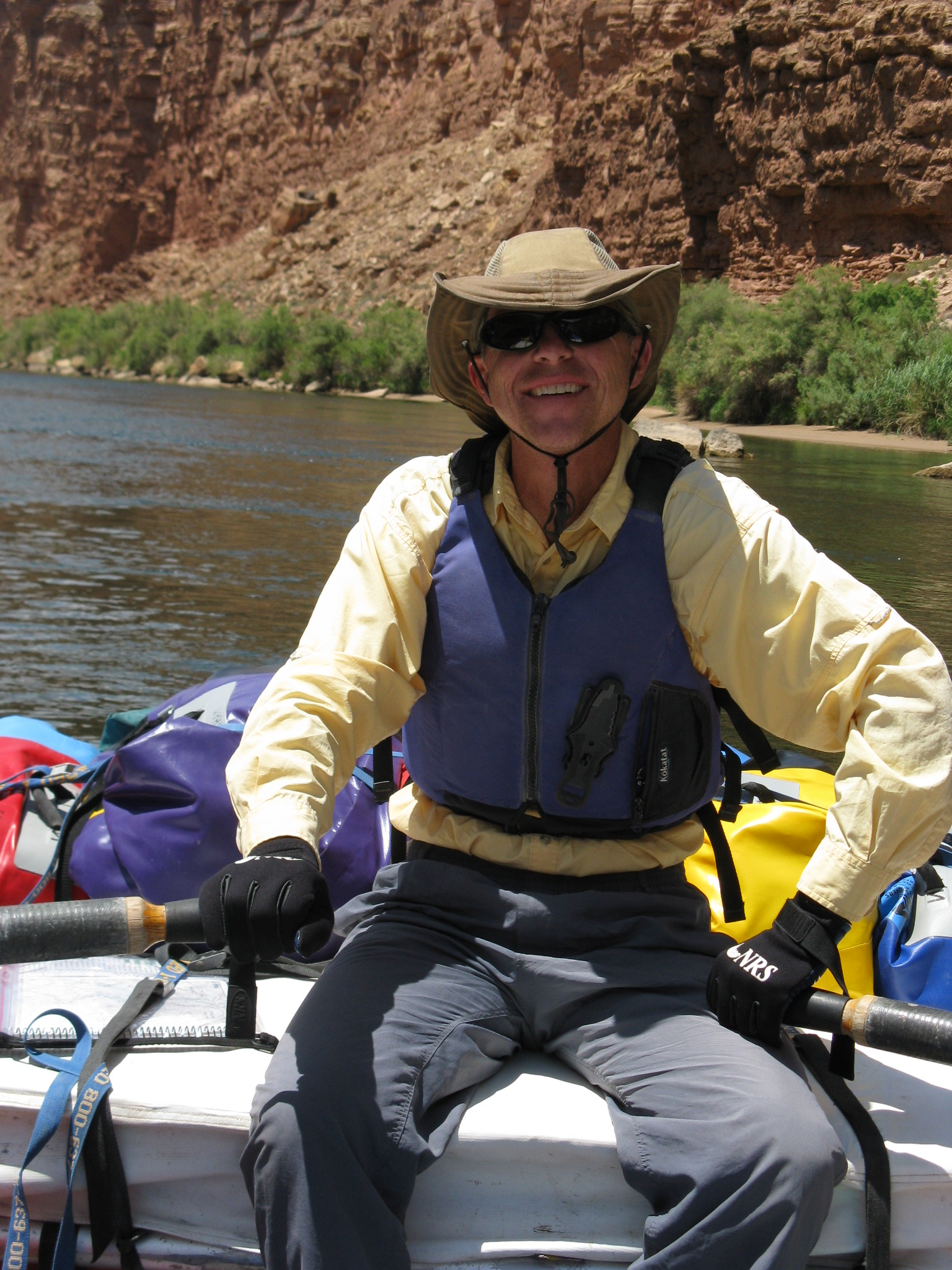 For a number of years, my wife and I thoroughly enjoyed exploring new-to-us national parks across the West with our two sons — until we decided, one fateful spring break, to visit Big Bend National Park in far southern Texas. We set off as we always did, with a camper full of food and the plan to pull off the road to explore public lands as we passed through them along the way.
But we didn't know our American history well enough.
As an enticement to lure Texas into statehood, public lands in the Republic of Texas were turned over to state ownership upon the creation of the Lone Star State in 1845. The Texas state government promptly sold off more than 216 million acres of those newly acquired lands to ranchers and speculators. As a result, despite its massive size, Texas today has one of the lowest percentages of public lands of any state in the nation.
Modern-day rural Texas is a seeming paradise of vast and beautiful expanses, yet the thousand-mile drive south through the state was far from paradisiacal for me and my family. Magnificent mountain ranges and windswept plains were fenced off from us, side roads gated and locked, rural highways lined with No Trespassing signs. All the way to Big Bend and back, we spent our nights in crowded, edge-of-town commercial campgrounds, boxed in by behemoth recreational vehicles.
The frustration of our Texas fence-out led my wife and me to an even greater appreciation of the public lands of the United States, showcased especially by America's open-to-all-comers national parks. When I turned to writing fiction, I resolved to dedicate my new murder mystery series to celebrating "America's best idea" — its publicly owned national parks.
Aside from being great locations for murders, what do you feel more people need to understand about these fabulous sites?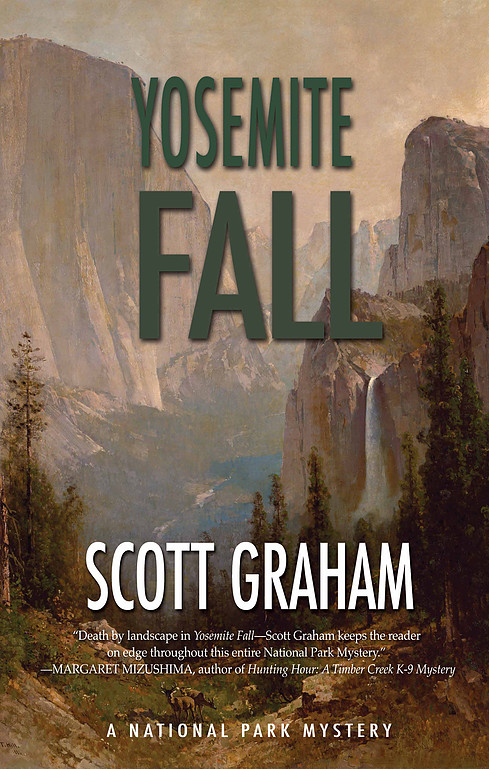 Each book in my National Park Mystery Series is set in a specific park and seeks to capture and share with readers that park's unique sense of place, beginning with that most iconic of America's preserved landscapes, the Grand Canyon, and continuing, so far, with Rocky Mountain, Yellowstone and Yosemite national parks.
In addition, woven into the plot of each of my books is the story of an environmental or social justice issue specific to that book's park and regional setting, including the desecration of burial grounds in Canyon Sacrifice, climate-related forest decline in Mountain Rampage, and species eradication in Yellowstone Standoff.
The latest book in the series, Yosemite Fall, addresses the modern-day repercussions associated with the 1850s genocide of indigenous peoples in post-Gold Rush California through a murder mystery set in legendary Camp 4, in the heart on Yosemite Valley.
Speaking of murders, now that some politicians are seeking to effectively "kill off" some of America's public lands, have these books gained any additional meaning to you?
My publisher, Torrey House Press, is a respected nonprofit environmental publisher specializing in activist-oriented nonfiction. As one example, the Torrey House-published Red Rock Stories chapbook was critical to the 2016 decision by the Obama administration to establish Bears Ears National Monument, protecting 2.1 million acres of sacred Native American homelands in southeastern Utah. Torrey House is now at the forefront of the fight to preserve Bears Ears National Monument in the face of the effort by the Trump administration to reduce the size of the monument, and the sacred Native American lands it protects, by 90 percent.
While the bulk of Torrey House's releases preach to the environmentalist choir, my mysteries, in contrast, aim to introduce newcomers to environmental and social justice issues through the mystery genre. My books are, first and foremost, entertaining. But in the face of concerted efforts such as those currently underway by the Trump administration to take public lands from the public and, essentially, auction them off to the highest bidders, the environmental and social justice aspects of my books absolutely have gained additional meaning to me, and make me proud of what I'm working to accomplish through the power of storytelling.
What, to you, has been the hardest thing about national parks to convey in writing — or the most satisfying?
As self-professed national park groupies, my parents piled my three siblings and me into our Ford Galaxy 500 station wagon and set off to explore a new batch of Western parks each summer. Through them, I came to cherish America's national parks. In the five years I've been writing my series, I've found great satisfaction in conveying to readers my love of and appreciation for national parks and all of America's public lands.
As we move beyond the 100th anniversary year, in 2016, of the National Park Service, it's worth noting that tens of millions of visitors will enjoy America's publicly owned national parks and monuments across the West this year and in the years ahead, while untold millions more will hunt, fish, hike, backpack, camp and laze about on national forest and BLM lands. It gives me great satisfaction to know that I'm doing what I can, through my writing and my books, to help ensure those lands will remain forever available and accessible to those millions of visitors and their children and grandchildren.
Do you know what national park you'll be visiting next — either in person or in your writing?
Arches Enemy, book five in my National Park Mystery Series, is set for release in June 2019. In it, archaeologist Chuck Bender and his family are staying in Devil's Garden Campground, deep in Arches National Park, when a natural sandstone arch collapses, taking a person atop it to her death. While questions surrounding the death mount, Chuck and his family find their lives in peril as the intertwined issues of monkey wrenching and development on public lands come to the fore.
Augh! Cliffhanger!
For more on Scott Graham's books, visit his website.