(The Revelator's investigative journalist was seized by Peruvian authorities last month. This is his story.)
CUZCO, Peru— I'd just stepped onto the sidewalk after showing my documentary film on Toronto-based Hudbay Minerals' worldwide operations, on the evening of Friday, April 21, when more than a dozen plainclothes policemen surrounded me.
The cops closest to me pulled badges from under their jackets and demanded my passport, which I had in my computer bag, slung from my shoulder. I showed it to them, and they ordered me into the rear seat of a pickup truck.
A few minutes later, Jen Moore, the Latin America program coordinator for MiningWatch, Canada — an Ottawa nonprofit seeking to reform Canadian mining operations — was detained and put into the truck with me. My Spanish is limited, but Jen is fluent, and it soon became clear that we were going to be taken to the immigration office, supposedly to discuss what we could and couldn't do in Peru under our tourist visas.
We strongly suspected the highly unusual, and possibly illegal, detention wasn't for a mere technical visa violation, which is typically handled without a major police operation and punishable by a small fine.
The circumstances and timing all pointed to Hudbay exerting its considerable influence over the Peruvian National Police to intimidate us and send a warning to others not to present information that undermined its corporate line.
Our offense? Showing and distributing copies of my documentary "Flin Flon Flim Flam" that I had dubbed into Spanish and Quechua.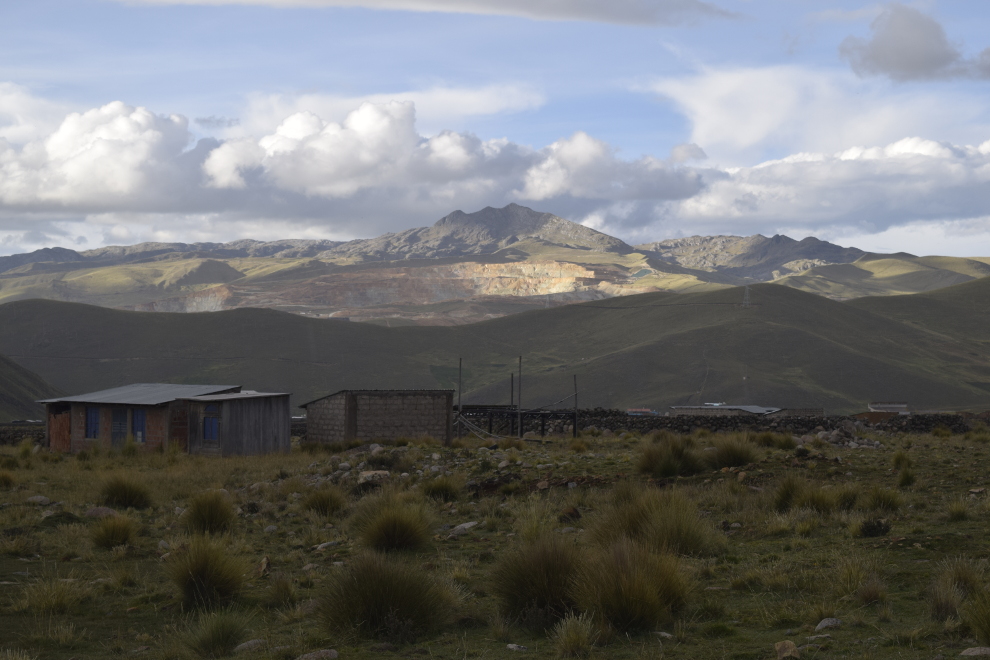 I produced the film in 2014 and released it in October 2015; I agreed to travel to Peru with MiningWatch prior to my employment with The Revelator beginning in January. In fact, I was just finishing the drafts of my first stories for The Revelator when all of this went down (so much for meeting those deadlines). But I believe in this documentary and the importance of informing the public about what's happening where they live.
The film exposes Hudbay's history of serious environmental pollution in Flin Flon, Manitoba, that left children poisoned with heavy metals. It reveals longstanding conflicts with indigenous people in Canada and Guatemala, including allegations in a Toronto civil case of murder, a shooting and gang rapes. The film reports on Hudbay's plans to build Rosemont Mine, which would be the third-largest open-pit copper mine in the United States in an environmentally sensitive watershed, on a national forest in southern Arizona that's home to a dozen endangered species including the jaguar.
The film opens with footage of Peruvian National Police beating and tear-gassing villagers during a peaceful demonstration near Hudbay's Constancia Mine in November 2014. I flew to Peru a few days after the villagers were attacked. I interviewed and filmed protesters, including those who had been beaten. I filmed villagers in the Constancia open pit, which they'd seized several days before I arrived, shutting down mining operations.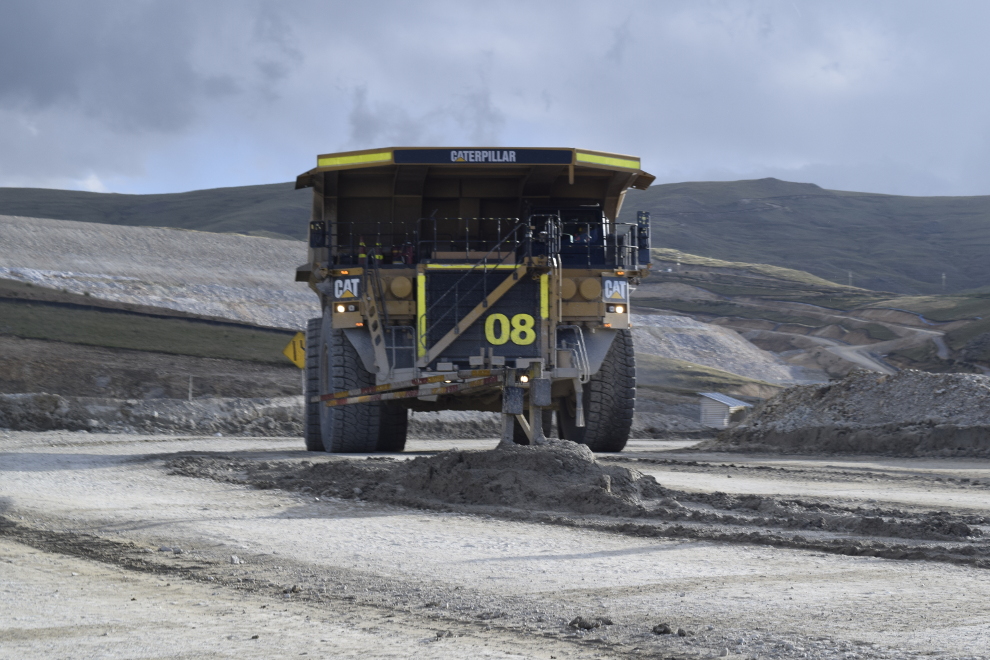 At that time, Hudbay, like other multinational mining companies with Peruvian operations, had a contract to pay the Peruvian National Police to serve as its private security force. The film includes a photo of a line of police wearing green rain ponchos with Hudbay's logo.
On this rainy, fall evening in Cuzco, we had every reason to believe Hudbay's police contract was still in place — and that seems to be why we were picked up off the street by a swarm of police.
Hudbay has since confirmed that it has a current contract with the Peruvian National Police. In a May 8 statement issued to the London-based Business and Human Rights Resource Centre, the company stated, "Hudbay Peru has an arrangement with the Peruvian national police whereby the police provide periodic security to the Constancia operation."
Hudbay also states it had no role in the police operations leading to our detention. "With regard to the assertion Hudbay had influence in this matter, we will not disrespect the Government of Peru by responding to the assertion it can be told what to do by any entity," the company stated.
As we sat in the back of the police car, my mind raced over the previous four days, when we had traveled to remote villages in Peru's southern Andes to screen the film and pass out hundreds of DVDs in communities directly affected by Hudbay's open-pit mining operations. Two Peruvian NGOs, Derechos Humanos Sin Fronteras-Cusco and Cooperación, along with Ottawa-based MiningWatch, organized the logistics with the local communities.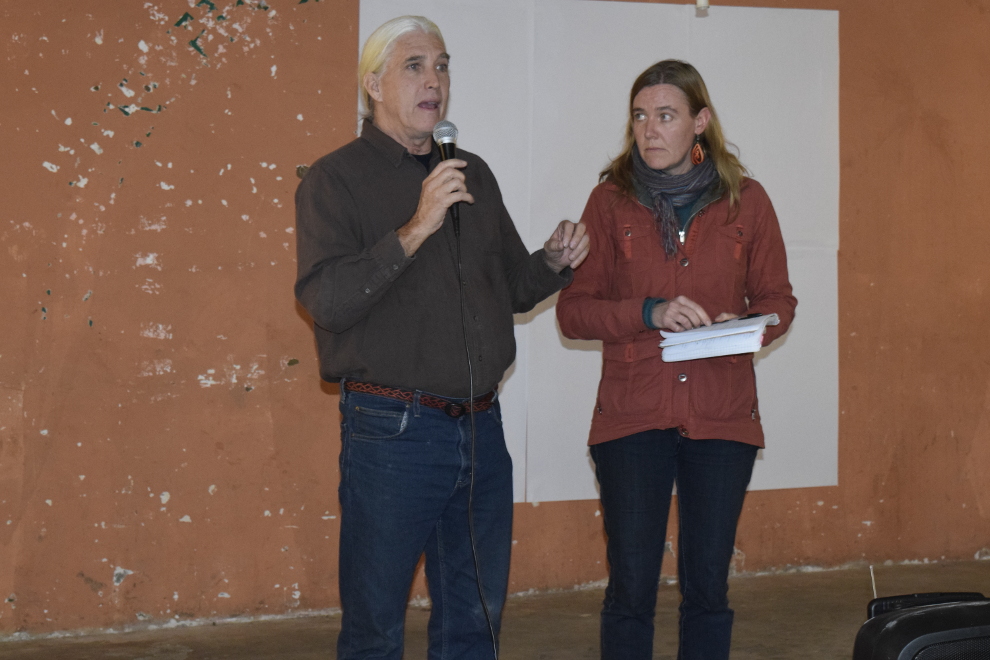 The screenings were free and open to the public, including Hudbay supporters and police. We knew police were tracking our movements as we traveled across the spectacular escarpments and deep canyons where indigenous people remarkably sustain themselves with their own hands from a land so high it pierces the sky.
"We didn't know what Hudbay was doing," was a common refrain from those who attended the film screenings. "Thank you!"
Many asked questions about the film and Hudbay's operations in Peru and other countries. Jen served as my translator. Nearly everyone who attended wanted a DVD of the film. In rural Peru, where Internet service is sparse, DVDs are an important way to share information.
The reception in Peru was far more enthusiastic than the generally tepid response last summer when I traveled across Canada and showed the film in 15 cities and towns. Hudbay declined an offer I made during its 2016 annual meeting to attend the premier screening in Toronto and has never issued a statement about the film.
The company declined two emailed requests to be interviewed for the film. Last week during its annual meeting CEO Hair dismissed the film as "fiction." In a May 10 email to me, Scott Brubacher, Hudbay's director of corporation communications, declined to cite any factual errors in the film.
The Canadian press, which is cowed by the country's draconian right-to-reputation legal tradition, ignored the film keeping with its head-in-the-sand approach of rarely taking a critical look at Hudbay's controversial overseas operations. The same tender treatment holds true with the entire Canadian mining sector, which is home to two-thirds of the world's publicly traded mining companies.
Like most companies, Hudbay strictly controls what information it releases to the media. And, for the most part, the media typically accepts whatever information is provided as gospel. The press rarely conducts independent reporting on how a company such as Hudbay operates on the ground and is often too quick to dismiss activists as illegitimate whiners.
The people who own and operate companies like Hudbay, which is traded on the New York and Toronto stock exchanges, often remain hidden from public scrutiny. They are shielded by slick propaganda, corporate philanthropy designed to secure acquiescence from civil and educational groups and campaign donations to influence elected officials.
But when the press takes the time to do thorough reporting and present accurate information that a company wants to hide, the public always benefits. And when that information is taken back to the stakeholder communities in their native language, the impact's even more profound.
Our "discussion" with immigration authorities lasted more than four hours. After I refused repeated demands to sign papers including a declaration without an English-speaking attorney present, they let us go about 1 a.m. Saturday morning.
We were ordered to appear before an immigration judge the following Monday at 9 a.m. The short time between our detention and initial appearance appears to be a violation of Peruvian law, which requires three-business day notice on immigration matters.
Later on the same day we were released, the Peruvian Interior Ministry issued a highly unusual press release (English) claiming that Jen and I were trying to incite the rural population and create a public disturbance by showing the film. With the clear potential of more serious criminal charges in the works, and acting on the advice of our respective attorneys, Jen and I left Peru on the evening of April 22.
But the screenings continued to a packed house April 25 presentation in Lima at an event hosted by Cooperación.
We now have separate legal teams defending us in the immigration matter and hope for a favorable resolution.
I'm lucky. I came home and feel safe enough to tell my story. But in Peru — and indeed throughout Latin America and other parts of the world — those who stand up to environmental injustices face a much more dangerous fate. There have been beatings and all manner of threats toward those fighting to protect air, water, land, wildlife and themselves. Even worse, twelve environmental activists were killed in Peru in 2015.
But I'm also bringing home another truth: The fact that a homemade film where I handled most of the production and editing elicited such a harsh response from the Peruvian Interior Ministry clearly shows that our most valuable commodity — accurate and timely information — remains as crucial as ever.
This is the case not only in Peru and other faraway lands but here at home, in the United States, where the nation faces an unprecedented disinformation campaign by a president who is at war with science and with truth.
There's much work to be done. Welcome to The Revelator.