Summer is officially upon us, which means it's time to pick the season's best beach reads. And there's no rule that says beach reads have to be frothy and lightweight. Why not choose compelling and informative instead?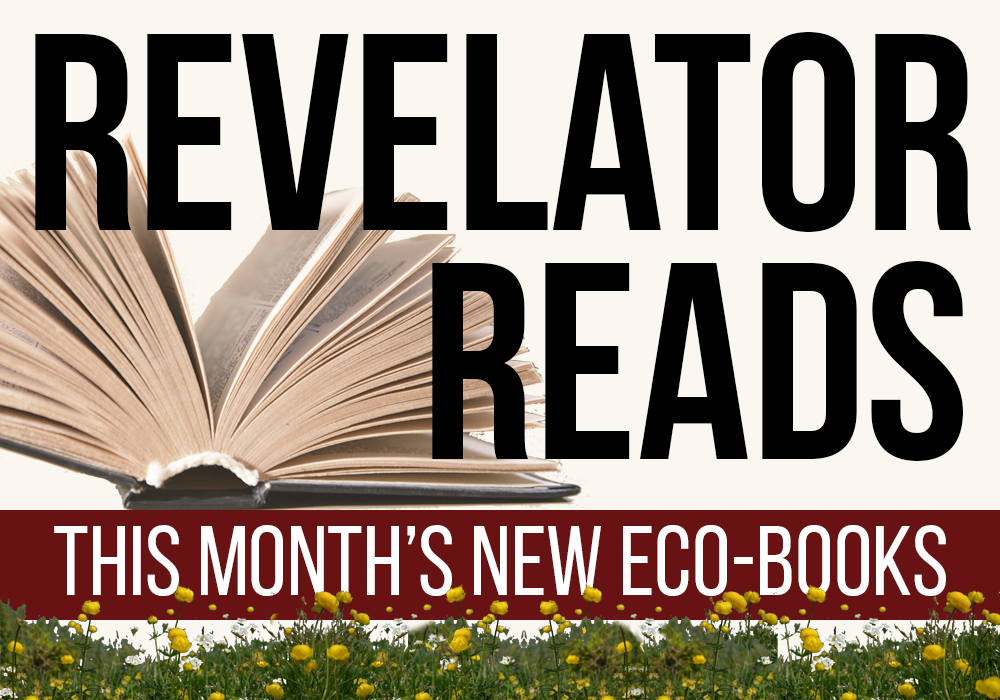 We've picked the best new environmentally themed books coming out this July, with titles covering everything from insects and salmon to climate change and plastic pollution. There are even a few eco-poetry collections for those of you who'd like a little art with your inspiration.
Our full list — an amazing 13 titles — appears below. Links are to publishers' websites, but you can also buy many of these titles at your favorite bookstore. We hope you find one near a beach.
Wildlife & Conservation: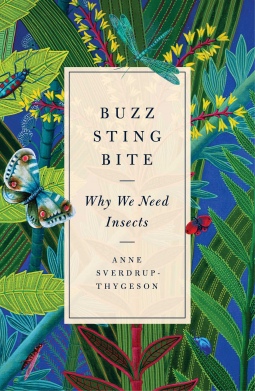 Buzz, Sting, Bite: Why We Need Insects by Anne Sverdrup-Thygeson — An ecologist provides an entertaining look at "the little creatures that make the world go round," something that's severely needed in this era of worryingly dangerous insect declines.
Stronghold: One Man's Quest to Save the World's Wild Salmon by Tucker Malarkey — The true and inspirational story of Guido Rahr, who fought everyone from fossil fuel developers to Russian oligarchs to help save Pacific salmon from extinction.
Humans and Lions: Conflict, Conservation and Coexistence by Keith Somerville — Cecil the lion wasn't an isolated occurrence. Humans and lions have been living together (and clashing) for millennia, and the existence of these two species will forever be intertwined — unless lions get crowded off the planet. Somerville looks at history and the state of Africa today to explore how they can be saved from extinction.
In Oceans Deep: Courage, Innovation and Adventure Beneath the Waves by Bill Streever — A vivid portrait of the pioneering explorers and scientists who broadened our understanding of the oceans' depths. Along the way, the book also shows how humans threaten these remote and important parts of the world.
Pollution: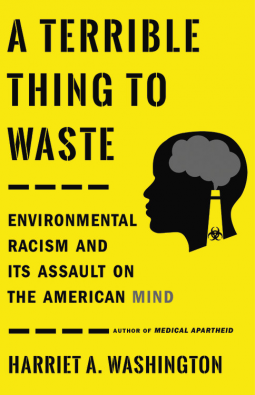 A Terrible Thing to Waste: Environmental Racism and Its Assault on the American Mind by Harriet A. Washington — This book will open your eyes, make you angry, and then point you toward solutions for ending the plague of pollution-related health problems in marginalized communities of color.
Poisonous Skies: Acid Rain and the Globalization of Pollution by Rachel Emma Rothschild — You know, it almost feels quaint to be talking about acid rain these days, but sometimes you need to pay attention to history in order to better understand the present. Rothschild looks at the history of acid rain to explore what happened, how countries fought about it, how scientists led the charge against it, and how all of that offers lessons for the modern world of climate change. Essential reading, and not quaint at all.
How to Give Up Plastic: A Guide to Changing the World, One Plastic Bottle at a Time by Will McCallum — Do you know how to capture the microfiber plastic particles your clothes shed in the washing machine and stop them from ending up in the ocean? If not, this book offers info on how to do just that — and plenty of other tips for leading a plastic-free life.
Every Breath You Take: A User's Guide to the Atmosphere by Mark Broomfield — Why read a romance or thriller that will leave you breathless when you could learn more about what you're actually breathing? And how to improve air quality?
Purrmaids: Quest for Clean Water by Sudipta Bardhan-Quallen — An ecological fable about cleaning up the ocean, for the kids in the audience. (But seriously, someone explain that mermaid cat to me.)
Public Lands:
This Land: How Cowboys, Capitalism and Corruption are Ruining the American West by Christopher Ketcham — A full-force, book-length investigation of the forces destroying protections for public lands and wildlife, not just in the West but throughout the entire country. Illuminating and disturbing.
Eco-Culture: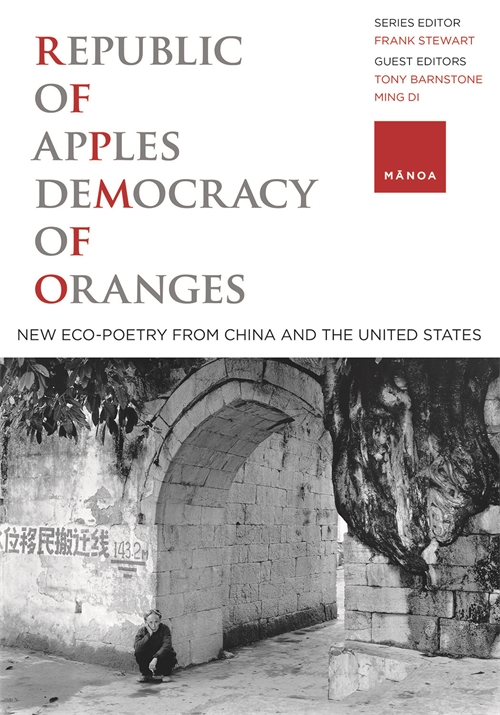 My Ancestors Are Reindeer Herders and I Am Melting in Extinction by Ron Riekki — This collection of nonfiction, fiction and poetry explores the American landscape and disappearing wildlife from a nomadic Saami-American perspective.
One Less River by Terry Blackhawk — A poetry collection about the Detroit River and its surroundings, written by an award-winning educator and activist.
Republic of Apples, Democracy of Oranges: New Eco-poetry from China and the U.S. edited by Frank Stewart — Nearly 100 poets turn their pens toward looking for answers to the environmental destruction committed by their home countries: the planet's two most carbon-heavy nations.
---
That's our list for this month, but if you need more, check out dozens of other recent eco-books in the "Revelator Reads" archive.