The holiday season is upon us — a time for family, celebration, reflection and mass overconsumption.
If you're going to participate in holiday consumerism this year, why not do the right thing and give (or ask for) the greenest gifts of all: new environmentally themed books.
Here are our picks for the best new eco-books coming out during the month of December, including some pretty challenging titles on climate change, chimpanzees and conservation law, among other topics. As usual, we've tried to pick titles for environmentally conscious adults, kids and professionals. Check 'em out: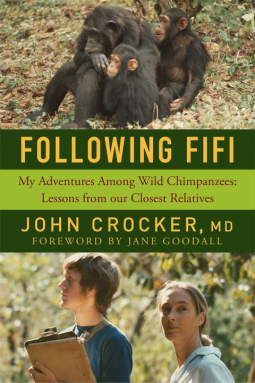 Following Fifi: My Adventures Among Wild Chimpanzees, Lessons From Our Closest Relatives by John Crocker
This is a pretty amazing story: Crocker started his student life studying chimpanzees with Jane Goodall in the famous Gombe forest before eventually becoming a doctor. The chimpanzees — including a mother named Fifi — stayed in his mind, and he applied the lessons he learned in the forest to helping people with anxiety, depression and attention deficit disorder. Goodall herself calls this "a truly extraordinary book." (Pegasus Books, Dec. 5, $27.95)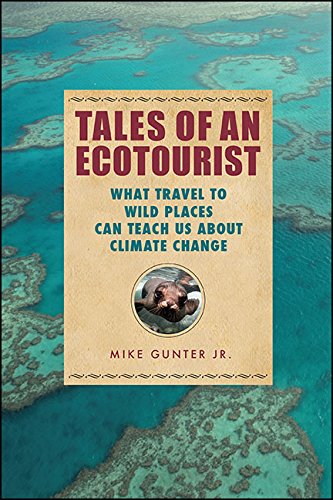 Tales of an Ecotourist: What Travel to Wild Places Can Teach Us About Climate Change by Mike Gunter Jr.
Ecotourism destinations are supposed to benefit the environment, but can places like the Great Barrier Reef and the Galápagos Islands also teach us more about the reality of climate change? Gunter crisscrossed the globe to find out in this insightful, scientific and often funny travelogue. (SUNY Press, Dec. 1, $29.95)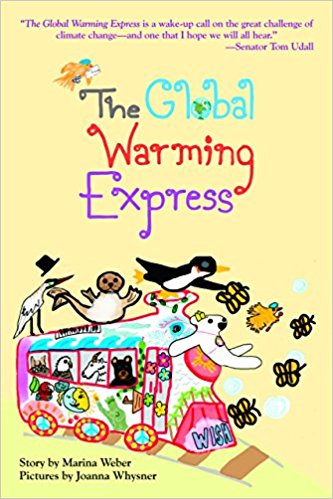 The Global Warming Express by Marina Weber and Joanna Whysner
Here's one for the kids on your list. Join Fluff the penguin and other animals affected by the warming world as they hop on board a magical train (powered by positive thinking, not coal!) to learn about pollution, oil spills and global warming. Sounds like fun. (Terra Nova Books, Dec. 1, $14.95)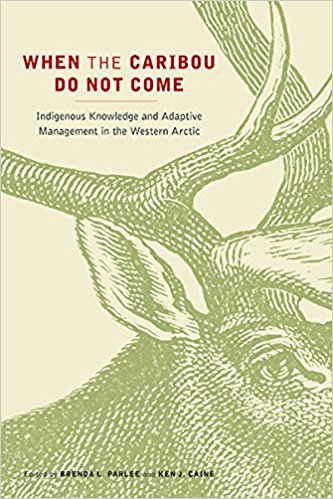 When the Caribou Do Not Come: Indigenous Knowledge and Adaptive Management in the Western Arctic, edited by Brenda L. Parlee and Ken Caine
You may have heard that caribou populations are on the decline in the Arctic. What's happening there? This book presents stories, essays and the latest community-based research from the Inuvialuit, Gwich'in and Sahtu peoples, showcasing the importance of indigenous knowledge in understanding how climate change and other factors are affecting Arctic ecosystems. (University of Washington Press, Dec. 11, $75.00)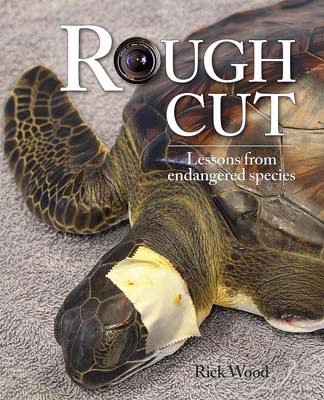 Rough Cut: Lessons From Endangered Species by Rick Wood
Wood, a marine wildlife filmmaker, takes his lessons from behind the lens and presents them on the page, addressing what he's learned about the threats facing sea turtles, killer whales, otters and other oceanic critters. (Homeostasis Press, Dec. 9, $20.95)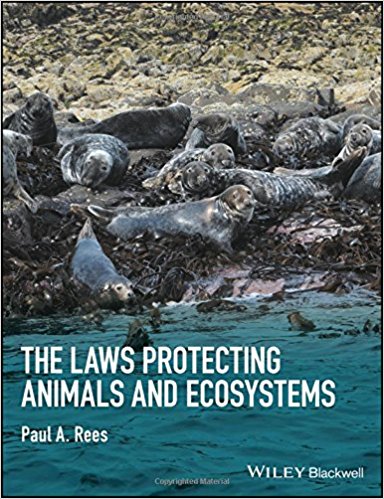 The Laws Protecting Animals and Ecosystems by Paul A. Rees
Here's one for the budding conservationist. The publisher calls this the first basic textbook about wildlife law for anyone studying or working in wildlife conservation or animal welfare. This in-depth volume covers the major wildlife laws around the world and the types of protective measures that exist for various ecosystems, as well as tough topics such as who owns wildlife, the identification of captive-bred animals, and problems with human-animal conflict. (Wiley, Dec. 4, $120)
That's it for this month's list. For more ideas, check out our past book columns — see the links below — and share what you're reading in the comments.
Revelator Reads: 6 Thrilling New Environmental Books for November
Revelator Reads: Great New Environmental Books for Fall
Revelator Reads: 8 New Environmental Books for September
Revelator Reads: 7 New Environmental Books for August
Revelator Reads: 7 New Environmental Books for July