When reef scientists go on a field expedition, our tools are simple: SCUBA gear, clipboards, pencils, rubber bands and waterproof paper. From Belize to Kenya and the Solomon Islands to Madagascar, these are the methods used by coral reef scientists for decades. We spend long days underwater in remote locations and often pass our nights without electricity, internet or running water. In the evenings, working by solar lanterns or headlamps, we painstakingly hand-copy our data from underwater paper into Excel spreadsheets.
I've spent hundreds of hours underwater studying the health of coral reef ecosystems around the world — being underwater to collect the data we need to understand the health of coral reefs is something scientists have gotten good at. But logging, sorting and tracking data to turn it into actionable conservation management has always posed a big challenge.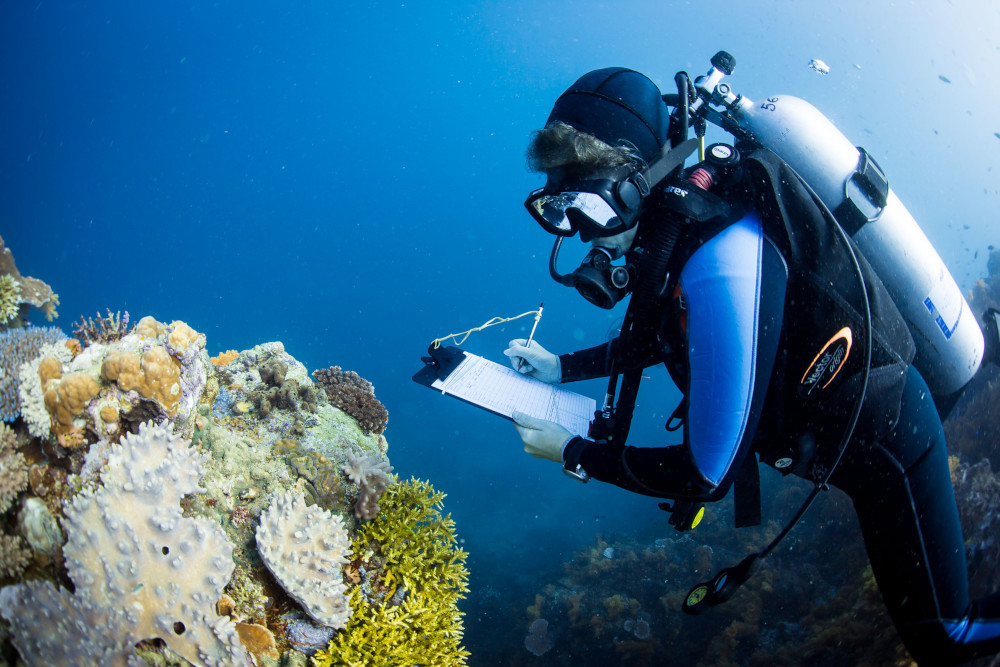 A new platform called MERMAID has begun to change that.
MERMAID (Marine Ecological Research Management AID), which launched last year, is a first of its kind: a free, online-offline platform that allows scientists anywhere in the world to collect, analyze and share field-based coral reef surveys.
The platform was developed by myself and a team of colleagues at WCS, WWF and Sparkgeo. MERMAID is already being used by nearly 600 scientists around the world to track their reef data. And now it's even better.
This summer our team over at MERMAID rolled out a new global dashboard, which allows anyone around the world to pull up a map of the globe's reefs and get a quick, simple snapshot of how they're doing. From how many fish are on the reef to the types of corals present, the dashboard provides a quick, straightforward breakdown of the most important measures of reef health and function.
This brings scientific knowledge quickly and directly into the hands of the people who need it.
And there's never been a more critical time for that easy access.
The State of the Reefs
Coral reef conservation and people go together.
More than 500 million people around the world rely on reefs daily for everything from food and income to cultural practices, the protection of shorelines from sea-level rise and storms, and the economic benefits from fisheries and tourism.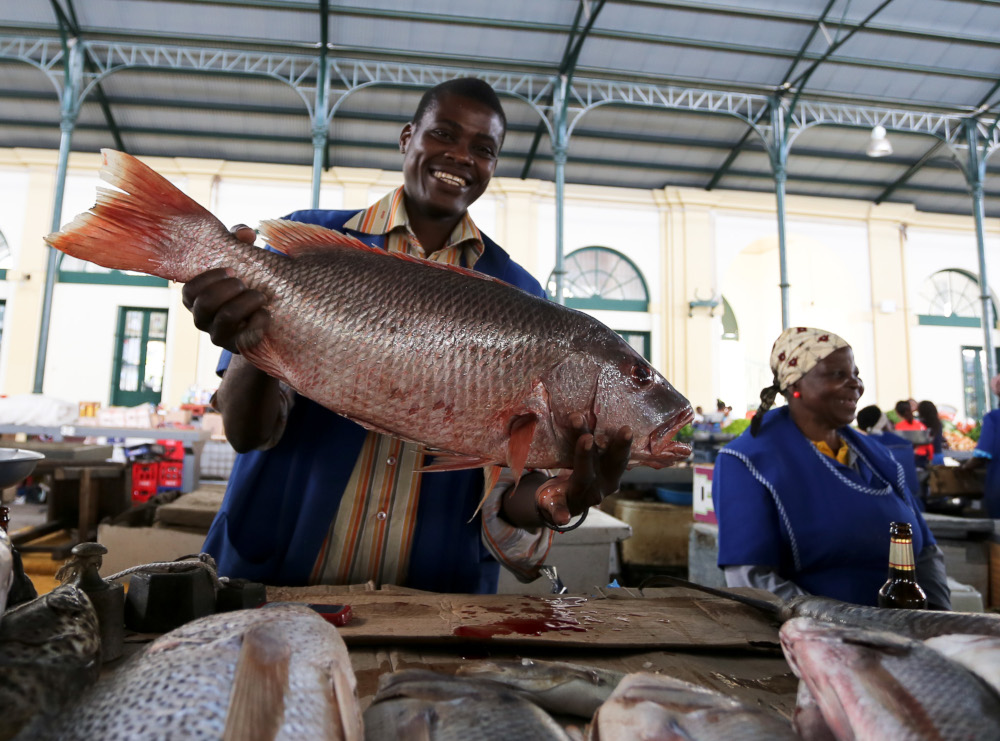 With half of the world's coral reefs already degraded, and an estimated 90% projected to be lost within the next three decades from climate change, we're at an urgent inflection point. We need meaningful action to reduce local and global threats to conserve and recover the world's remaining reefs.
The Need for Data
Timely, accurate and understandable information on reef health must move from scientists into the hands of communities, governments and organizations to empower people and institutions to save coral reefs. This information tells us: Is conservation working? Are reefs recovering? What reefs are the most threatened and the healthiest? How can conservation help reefs adapt to a changing climate?
As field scientists we work in partnerships with local communities that manage and protect their resources. MERMAID's technology connects reef data with the people who rely on coral reefs every day and the people who are working to protect and manage those reefs.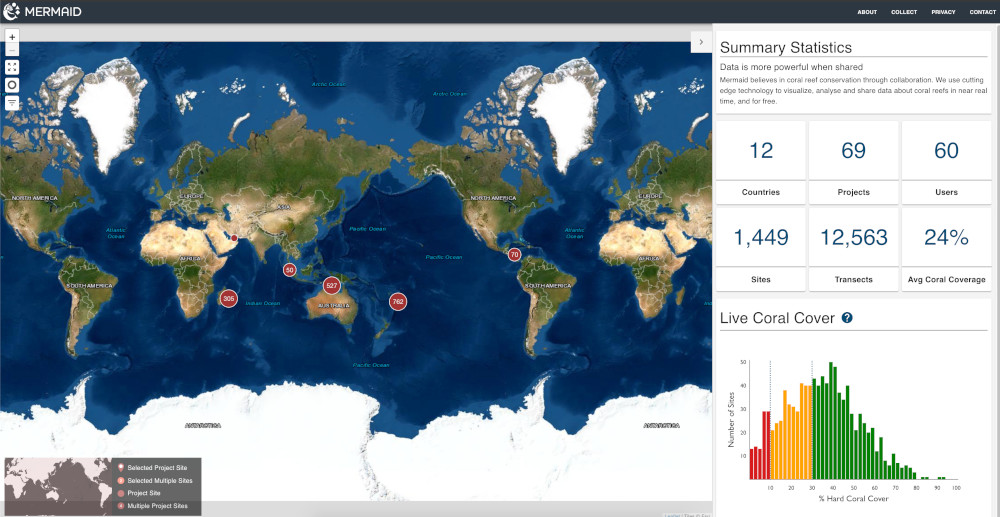 For example, coastal communities want to know how climate change will affect the reefs that they so intimately depend on. Local governments want to know whether their policies are benefitting the reefs. International organizations want to know the global status and trends of coral reef health to advocate for appropriate actions.
MERMAID tracks important indicators of coral reef health such as live coral cover and reef fish biomass. This information is critical to understanding whether coral reefs are healthy, recovering or dangerously degrading, which triggers scientists, communities and governments to respond rapidly to diagnose an issue like destructive fishing or pollution and mitigate those threats.
Also, when a community has implemented a conservation project to help protect its reefs, MERMAID can help stakeholders track the success of those projects over time to learn what's working, where and why. MERMAID turns scientific data into real-world decisions that will help save coral reefs.
Already Making a Difference
Since getting this technology into the hands of field scientists and communities on the frontlines of coral reef conservation and climate change, tens of thousands of data points have been uploaded by scientists from 10 countries, with many more to come. We're getting this information to decisionmakers by working with governments at local, national and international levels.
Reassuringly, MERMAID shows us that there are still healthy, thriving coral reefs in our oceans and we have an opportunity as a global community to step up now to protect them. Last year more than 80 of my colleagues and I worked together to survey 2,500 reefs around the world, completing the largest-ever study across the Indian and Pacific Oceans. We found that 22 countries have around 450 functional reefs located in rare ocean "cool" spots, which inspired a new protect-recover-transform framework for coral reef conservation.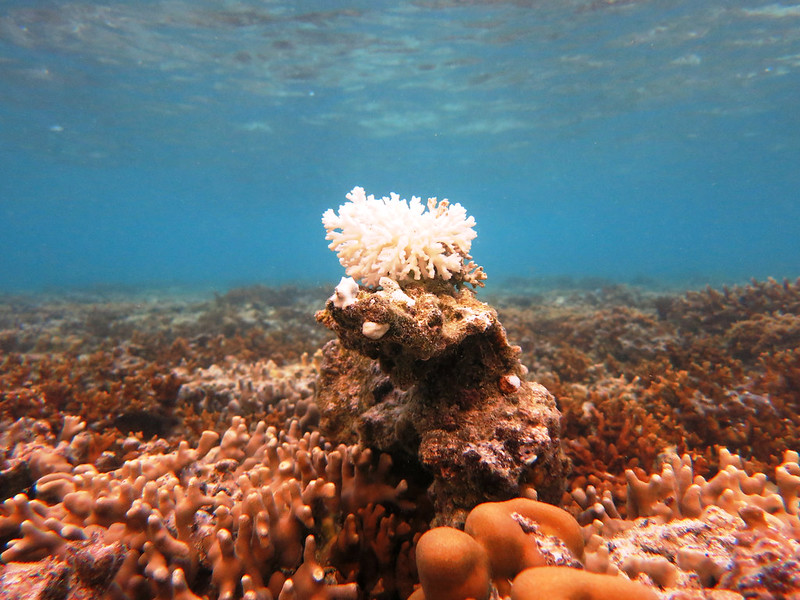 These results have mobilized us on an international scale to tackle other top threats to coral reefs such as unsustainable fishing and land-use change and pollution. Reducing these stressors, especially in climate "cool spots," can help reefs withstand the effects of climate change. At the same time, we're working with local and national governments to implement effective laws and policies to tackle climate change and unsustainable trade to protect our oceans.
There's still time to save many coral reefs, and scientific information will help us do this faster and more effectively. MERMAID's dashboard helps democratize the world's coral reef data, bringing a digital snapshot of global reef health to critical conversations about sustainability and conservation. This will help us create a brighter future for the world's oceans.
The opinions expressed above are those of the author and do not necessarily reflect those of The Revelator, the Center for Biological Diversity or their employees.