This March an important new study revealed that black and Hispanic communities in the United States face a disproportionate amount of air pollution caused mostly by whites. It was the first time researchers examined not just who is harmed by pollution but also who causes it.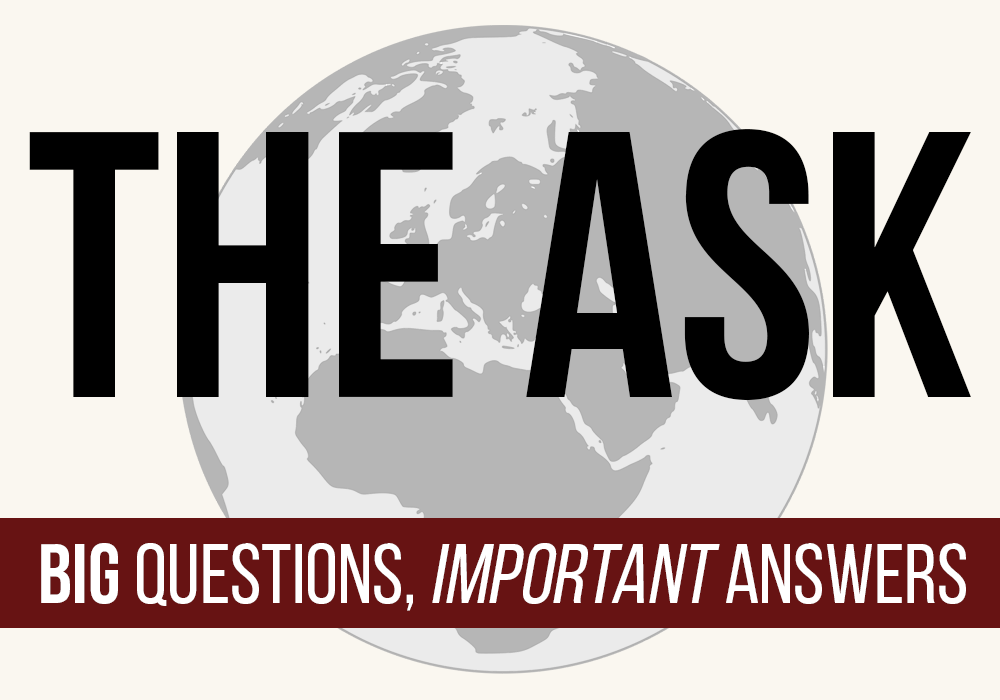 For Dr. Robert Bullard, the findings weren't a surprise. A distinguished professor of urban planning and environmental policy at Texas Southern University, he's been gathering data on environmental racism since long before there was a term for it. As a sociologist at Texas Southern University in the late 1970s, he began researching environmental racism in Houston communities after his wife, attorney Linda McKeever Bullard, took a case representing members of a black middle- class community who were fighting a landfill in their suburban neighborhood.
The lawsuit was the first case in the United States to use civil rights law to challenge environmental discrimination. And while a judge ultimately ruled in favor of the company running the landfill, Dr. Bullard was inspired to learn more about other communities of color facing unjust pollution burdens. Over the past 40 years, he's become a leading expert, with 18 books on the topic. Along the way he's been recognized as "the father of environmental justice."
We talked with him about the Houston study that led to a career-long investigation and how much progress he thinks we've made since.
How did you begin researching what we know of today as environmental justice?
I got started around 1979 in Houston collecting data and doing research on a lawsuit that my wife had filed: Bean vs. Southwestern Waste Management Corp. A municipal landfill was being placed in a predominantly African-American suburban community of homeowners, and she wanted to know if it was random or part of a pattern of discrimination.
I had 10 students in my research methods class at Texas A&M University, where I was a professor. And I told my students that in this study we would be sociologists as detectives, trying to find out what happened in Houston over roughly 40 years.
Using a racial lens — an equity lens — is more common today, but in 1979 that was not something that most people thought of as part of any kind of research study or to challenge the location of these facilities.
But I think having data and having proof really goes a long way in getting people to understand that you're not just talking about emotion, you're not talking about getting sympathy — you're talking about justice.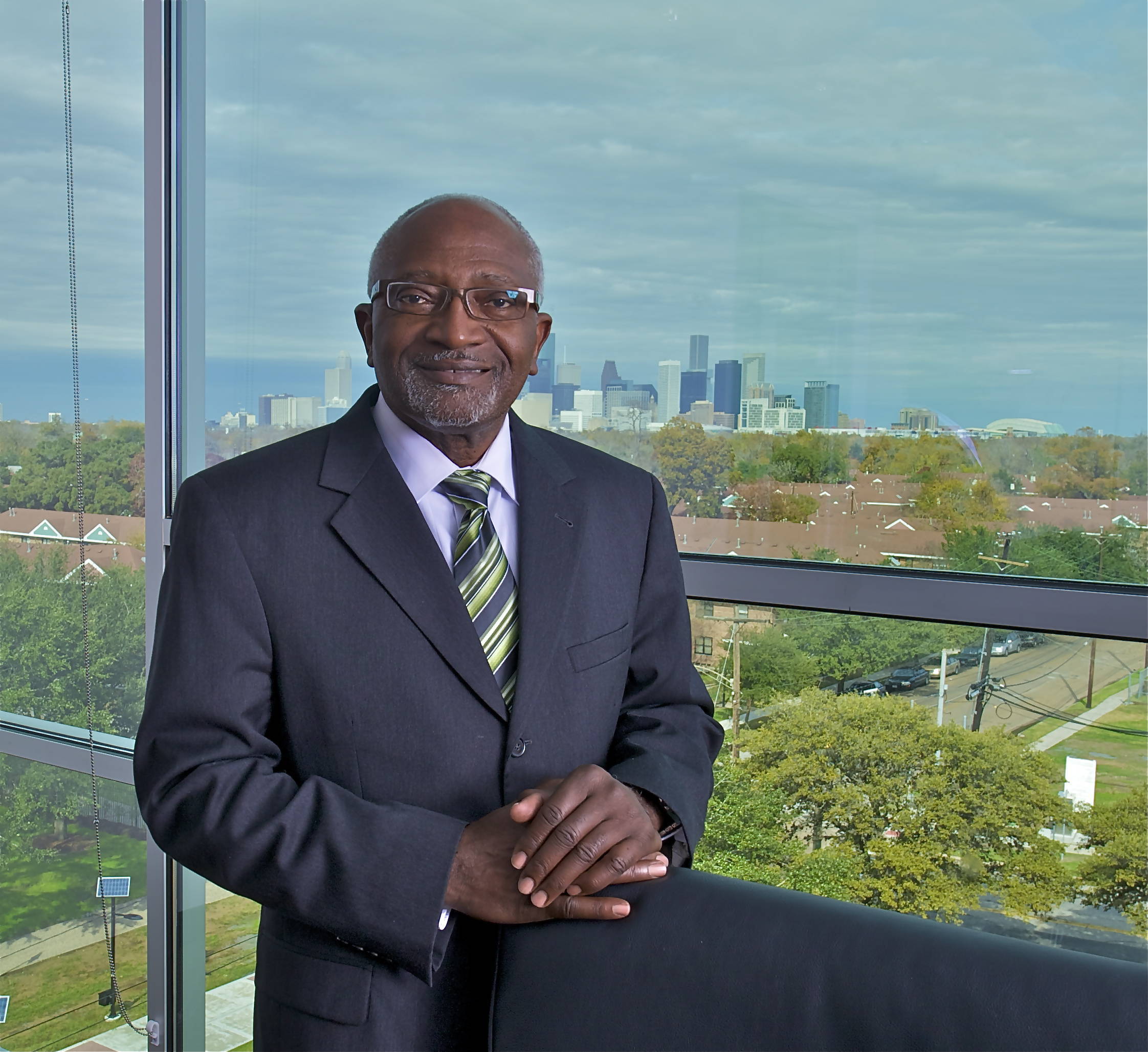 What did you find in Houston, and did the results surprise you?
When we looked at the data and analyzed it, we found that 5 out of 5 of the city-owned landfills were located in black neighborhoods. Six out of 8 of the city-owned incinerators were in black neighborhoods. And 3 out of 4 of the privately owned landfills were in predominantly black neighborhoods.
Even though blacks only made up 25 percent of the population from the 1930s to 1978 — the period that I looked at — 82 percent of all of the waste dumped in Houston was in black neighborhoods.
It was eye-opening for me to realize what we were looking at was not random. Houston is the fourth largest city and the only major city that doesn't have zoning — it didn't have zoning then, and it doesn't now — so these were decisions that were made by individuals.
Houston is in the south. It was part of the resistance to civil rights and equal protection. So when we discovered these findings, it was not surprising that this kind of discrimination existed since discrimination like this existed in terms of housing, education, employment, voting, etc. So this was another layer of structural racism.
How did it impact your own professional trajectory?
And after what we found in Houston, it made me want to know if it was just there or other places. So I expanded the study to Dallas and looked at lead smelters and found that they just happened to be located in black and brown neighborhoods.
And I then I expanded my research to Louisiana to look at what was happening along the Mississippi River corridor that's commonly referred to today as "cancer alley" and found a disproportionate share of the chemical plants, refineries and waste facilities along the river were in black communities. Then I found the largest hazardous-waste landfill in the country was located Emelle, Alabama, which is 95 percent black. Then I went all the way to Institute, West Virginia, a town first settled by freed slaves, and there I found a Union Carbide plant that was only place in the U.S. that manufactured methyl isocyanate — the same gas that leaked from the Bhopal, India plant and killed 2,000 people.
So when I pieced together these five case studies looking at waste facilities, landfills, chemical plants and incinerators, the pattern became really clear. And that's how I wrote Dumping in Dixie: Race, Class and Environmental Quality — the first environmental justice book.
How was it received at that time?
I finished the book in 1990 and I sent the manuscript to a lot of publishers. And I got back lots of rejection letters saying there was no such thing as environmental racism — that the environment was neutral.
This whole idea of trying to collect the data and show the relationship between race and place and the siting of dangerous facilities and pollution was not something that was easy to convince people was true. Way back in 1979 when we showed the Houston data to some of the environmental groups their response was, "Well, isn't that where the landfills and the dumps are supposed to be?" They saw nothing wrong with it.
We showed the same data to a couple of civil rights organizations and their response was, "We don't work on the environment. We work on housing, voting, education and employment discrimination." It took almost two decades before the environmental community and the civil rights community converged to understand what we were talking about — that environmental racism, environmental justice is real.
When you look back at the past 40 years, how far do you think we've come — especially in light of the March study about pollution burdens?
The study basically reinforced what we have been saying for the last 40 years and has been documented for the last 40 years. It also reinforces that we still need to keep doing these studies.
When you start looking at the data and looking at the studies, what's occurring is that race is still the most potent variable to explain who's getting dumped on and who's getting sick. African-American children, for example, are 10 times more likely to die from asthma than white children.
But it doesn't mean that we have not made progress. In 1989 there was not a single book on environmental justice or environmental racism. In 1990 there was one. If you look today, you'll find that there are thousands of books on this issue and it has expanded from toxics to look at transportation, housing, food security, disaster response and climate change.
We're still getting to justice, but we're not there yet. We have a long way to go to dismantle the institutionalized and structural racism that is so embedded in every institution in our society.