From bees to bison to boreal grasslands, wildlife and wild places face grave threats. Globally, a million species could be pushed to extinction in coming decades, with habitat destruction, invasive species, pollution, and climate change among the many manmade factors driving declines.
The picture in the United States is dire, too, a report from NatureServe found earlier this year. Across the country, one-third of plants are at risk of extinction, including nearly half of all cactus species, and about 200 species of trees. In addition, 40% of animals are at risk of extinction and those associated with freshwater, like mussels and amphibians, are the most vulnerable.
The bigger picture is concerning, too: Some 41% of U.S. ecosystems face range-wide collapse, with temperate and boreal grasslands being among the most threatened.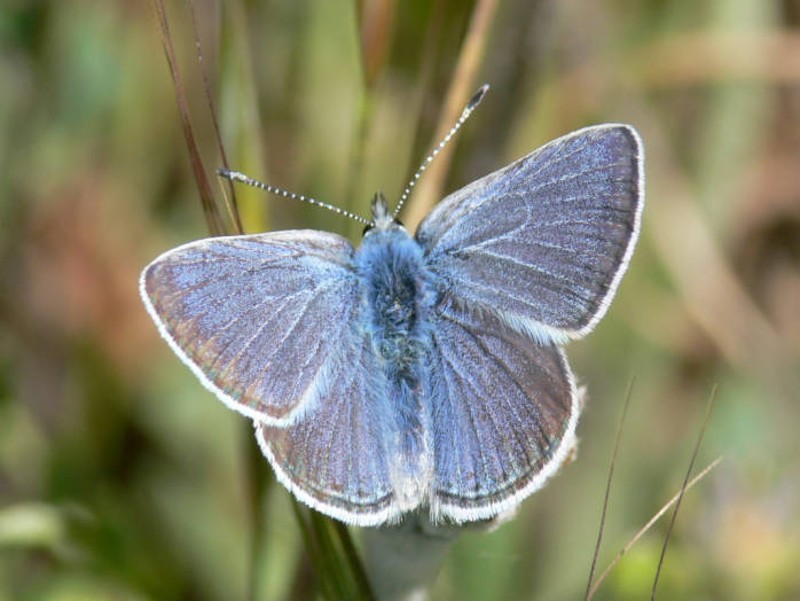 Stemming these impending losses will take concerned efforts at every level, including by legislators in Washington. Three bills introduced in Congress this year could help efforts considerably.
Funding Conservation
The best opportunity to save at-risk species would come from the Recovering America's Wildlife Act. The bill would allocate $1.3 billion to state fish and wildlife agencies and $97.5 million to Tribal conservation programs to help protect and recover species with the greatest conservation needs.
If passed, the legislation "would represent the largest, most transformational investment in wildlife and habitat conservation in a generation," the NatureServe report found.
Currently states rely on funding from the State and Tribal Wildlife Grants Program for work outlined in State Wildlife Action Plans. These are the roadmaps that fish and wildlife agencies use to guide conservation work and help keep species from becoming endangered.
But the current grant program is "woefully underfunded," says Caroline Murphy, government relations manager for The Wildlife Society. Only about $70 million is appropriated by Congress each year to all states, territories and the District of Columbia. It's a far cry from the more than $1 billion that's needed.
It's an even more uphill battle for Tribes, which can compete for a small piece of the funds from the grant program.
"Tribes, unlike states, don't have a guarantee that they will receive that funding, and then if they do receive funding over one fiscal year, they don't have the ability to go back and apply the following fiscal year," says Murphy. "The current setup is extremely challenging for Tribal governments to do at-risk species conservation work."
If passed, Recovering America's Wildlife Act could help close these funding gaps and "help ensure the diversity of species that need conservation efforts are actually being protected" she says.
The bill also contains an incentive: an additional 5% of funds to state agencies that include plant conservation as part of their wildlife state action plans.
It was first introduced in 2016 and reintroduced this year by Democratic Sen. Martin Heinrich (New Mexico) and Republican Sen. Tom Tillis (North Carolina). And while the bill hasn't been introduced this session yet in the House of Representatives, "the majority staff on the House Natural Resources Committee are working on their draft of the legislation," says Murphy. "And they're working in good faith with Democratic offices to ensure that we get a bill that's not only introduced, but viable within the House."
Could this be the year that the landmark legislation becomes a reality? "Yes, I think there's definitely a path forward within this Congress," she says. Still, Murphy urges the public to contact their legislators and urge their support for the legislation.
"This funding would be a game changer for fish and wildlife professionals in their ability to conserve species that we all care about most," she says. "States and Tribes will have certainty year after year that this will be the amount of funding they will have in the future to do these long-term conservation projects and ensure over significant time horizons that they can conserve these species."
On the Brink
Groups of species that are especially imperiled, but often overlooked, could have a fighting chance with the Extinction Prevention Act.
The legislation — introduced in the House of Representatives in May by Democrat Raúl Grijalva (Arizona) and in the Senate by Democrats Richard Blumenthal (Connecticut), Mazie Hirono (Hawaii) and Jeff Merkley (Oregon) — would provide $20 million annually to threatened and endangered North American butterflies, Pacific Island plants, freshwater mussels and Southwest desert fishes.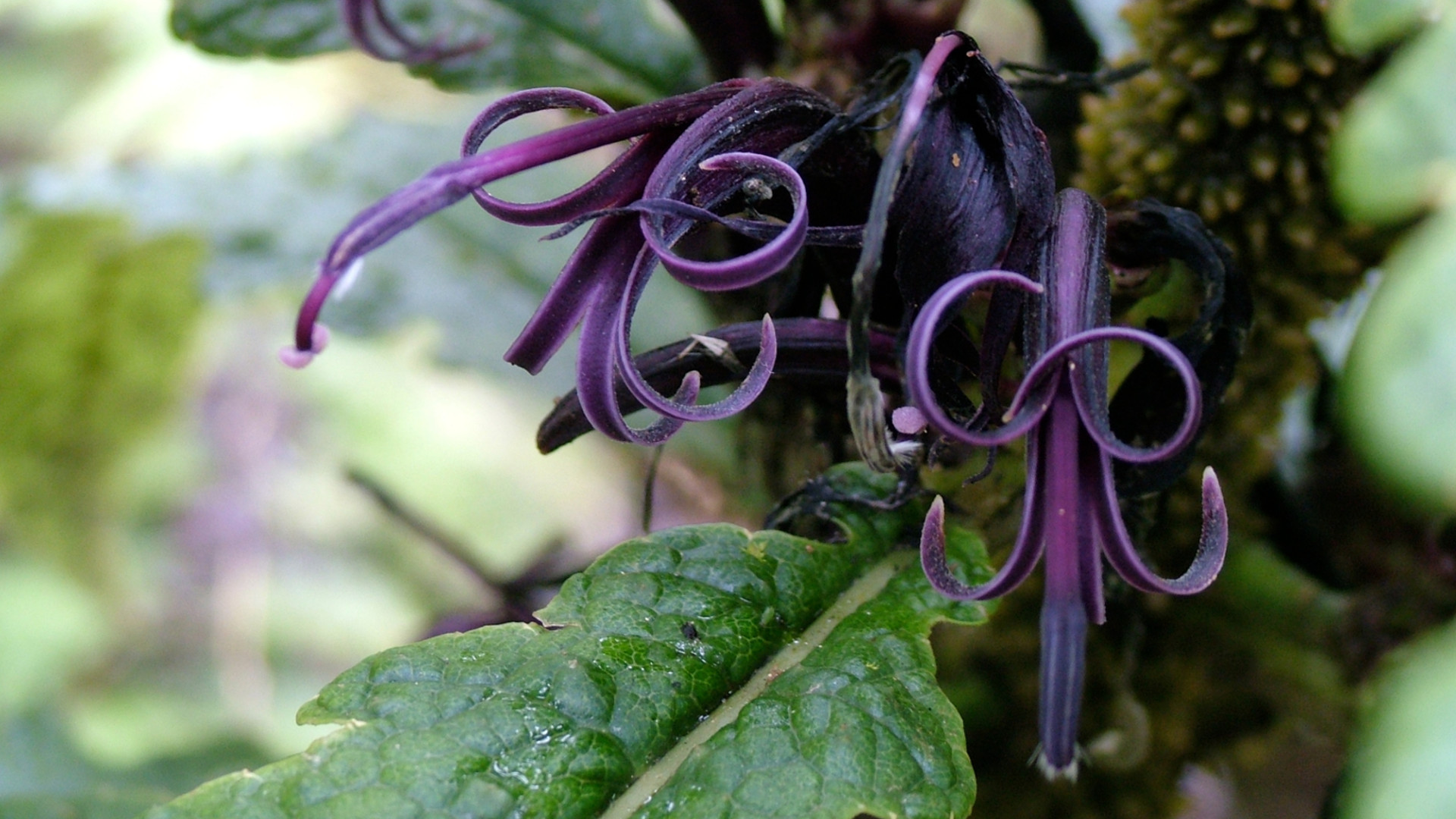 It would create four grant programs of $5 million each to help close gaps in conservation spending and could be used by states, territories, Tribes or other groups with conservation expertise.
The need is great, in part because pressures on plants and animals are increasing with habitat loss and degradation, and climate change, among other threats. But funding through the Endangered Species Act also falls short of what's needed.
"Funding for endangered and threatened species is not only insufficient but also highly disproportionate among taxonomic groups," a 2016 study published in Issues in Ecology found. "From 1998 to 2012, over 80% of all government spending went to support 5% of all listed species, whereas 80% of all listed species shared less than 5% of all funds. Most federal spending has gone to just 15 fishes: 7 salmonid and 8 sturgeon species."
Freshwater mussels, for example, may not be the most charismatic of animals, but they're important contributors to the health of rivers and streams. Yet nearly two-thirds of North America's freshwater mussel species are imperiled.
The situation for endemic plants in Hawaii is also dire. This small state is home to 44% of the nation's threatened and endangered plant species.
The U.S. Fish and Wildlife Service took a small step to help Hawaiian and Pacific Island plants, pollinators, freshwater mussels, and southwest desert fish on July 20 by allocating $5.1 million from the Inflation Reduction Act to these species groups, but it's still just a quarter of what the Extinction Prevention Act could deliver.
Boosting Birds
Our feathered friends could use help, too.
Birds across the western hemisphere stand to gain from bipartisan legislation introduced in the House of Representatives in June. The Migratory Birds of the Americas Conservation Enhancements Act, put forward by Republican representatives Maria Elvira Salazar (Florida) and David Joyce (Ohio), and Democrats Rick Larsen (Washington) and Mary Peltola (Alaska), would reauthorize and expand the Neotropical Migratory Bird Conservation Act.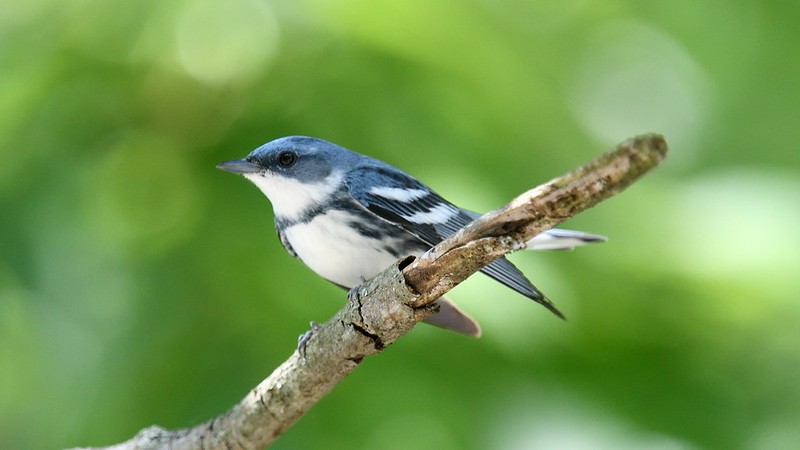 The program has been in place for two decades and is a critical source of funding to help conserve migratory birds, including supporting more than 700 projects to restore or project habitat in 43 countries and 40 U.S. states and territories.
The new legislation would reauthorize the program, which expires at the end of the fiscal year.
Passing the legislation "should really be a no-brainer," says Erik Schneider, a policy manager at the National Audubon Society.
The new legislation would make several important enhancements to the existing program that would help improve its effectiveness and impact. "It'll make a few changes to help reduce some of the barriers to funding including, tweaking the matching formula that would allow for greater accessibility to the program," he says. "It's really about making sure that we're continuing to both implement and grow the program to address the really important needs that birds are facing in the United States and across the hemisphere."
Some of those needs came to national attention after a 2019 report found that North America had lost 3 billion birds since 1970, with the decline affecting even birds that were previously considered common.
"These results have major implications for ecosystem integrity, the conservation of wildlife more broadly, and policies associated with the protection of birds and native ecosystems on which they depend," the researchers found.
Helping to reverse those trends requires protecting and restoring habitat within the United States, as well as in the key wintering areas for migratory birds throughout the hemisphere. Fully funding the Neotropical Migratory Bird Conservation Act with the newly introduced legislation is part of that — but it's not all that's needed.
"We need a broad array of funding increases and policy changes that will be important to recovering the 3 billion birds that we lost since 1970," says Schneider. "That also includes a lot of other legislation that's been proposed, including recovery of Recovering America's Wildlife Act and making sure that we're effectively implementing bedrock laws like the Migratory Bird Treaty Act."
Previously in The Revelator:
Species Spotlight: The ʻŌlulu, a Rare Hawaiian Plant That Depends on Humans for Survival