For years now conservationists have warned that many of Madagascar's iconic lemur species face the risk of extinction due to rampant deforestation, the illegal pet trade and the emerging market for the primates' meat.
Yes, people eat lemurs, and the reasons they do aren't exactly what we might expect.
One 2016 study found — perhaps not surprisingly — that Madagascar's extreme poverty drives the poorest families to hunt and eat lemurs and other wildlife. The study was conducted in Masoala National Park, home to ten of Madagascar's 110-plus lemur species, including several critically endangered species.
Local hunters know that killing lemurs is against the law, but there's a reason that doesn't stop them. The study, published in Biological Conservation, found that "almost all children in lemur-hunting households were malnourished." Wild-caught meat, tragically, is the only readily available solution for hungry families. The authors concluded that "unless lemur conservation efforts on the Masoala [peninsula] prioritize child health, they are unlikely to reduce lemur hunting or improve lemur conservation."
Although poverty is endemic in Madagascar, it's not the only factor driving lemur consumption. Two additional studies published that year in PLOS One and in Environmental Conservation revealed that Madagascar's wealthier and middle-class citizens are equal participants. The studies uncovered a massive supply chain that transports meat from lemurs and other endangered species into urban and semi-urban areas, where it is sold in restaurants, open-air markets and even supermarkets.
The studies, the result of almost 2,000 interviews throughout the northern half of Madagascar, found that the meat trade in these more urban areas is not about poverty. Instead, it's because people have a preference for wild-caught meat over more commercially grown livestock.
Combined with the first study, the two supply-chain papers reveal a complex answer as to who is eating lemurs and why.
"It's not just poor, rural people and it's not just rich, urban people," said Temple University researcher Kim Reuter, the lead author of the PLOS One and Environmental Conservation papers and a co-founder of the Lemur Conservation Network. "There are a lot of people in the middle, your average Malagasy person living in semi-urban areas for example, who eat bushmeat." In fact, Reuter and her colleagues found, these urban consumers eat twice the amount of wild-caught meat as people living in rural areas, and they're willing to pay more for it.
Reuter's studies concluded that this trade could be enough to push several species closer toward extinction.
She also pointed out that it's important to study what happens to lemurs outside of natural habitats and protected areas, and that conservation programs need to address the meat trade in addition to other efforts such as forest preservation.
Three years after those studies were published, some progress is being made on the bushmeat front. Again, it's probably not what you expect. According to a report in Mongabay, several ongoing projects aim to produce a new protein-heavy cash crop to help wean people off of lemur meat.
Insects, it turns out, may fit that bill.
Insect consumption in Madagascar is already fairly common, with locusts and beetles being among the most popular choices. Anthropologist Cortni Borgerson from Montclair State University hopes to take that further and has embarked on a three-year study to see if insect farming can provide enough food to reduce both malnutrition and the need to hunt wild meat.
"You can see that there is a clear correlation between malnourishment, food insecurity and lemur hunting," Borgerson told Mongabay. "But that also makes it very solvable: We just need to solve what you put on top of your rice. If we can fix this, people will shift off."
Another thing that may help: tourism. Recreational travel to Madagascar, which plunged during the country's recent political unrest, has soared in recent months, and vacation bookings for this summer at more than a third higher than they were at this time last year. This could bring much-needed income to the Malagasy people and provide an incentive to protect wild lemur populations for viewing by eco-tourists. (On the other hand, it also has the potential to further incentivize the lemur pet trade. Many hotels and restaurants have been known to display "cute" lemur in cages or on chains in order to attract tourists, who are unaware that the animals have been snatched from the wild and may not live long in captivity.)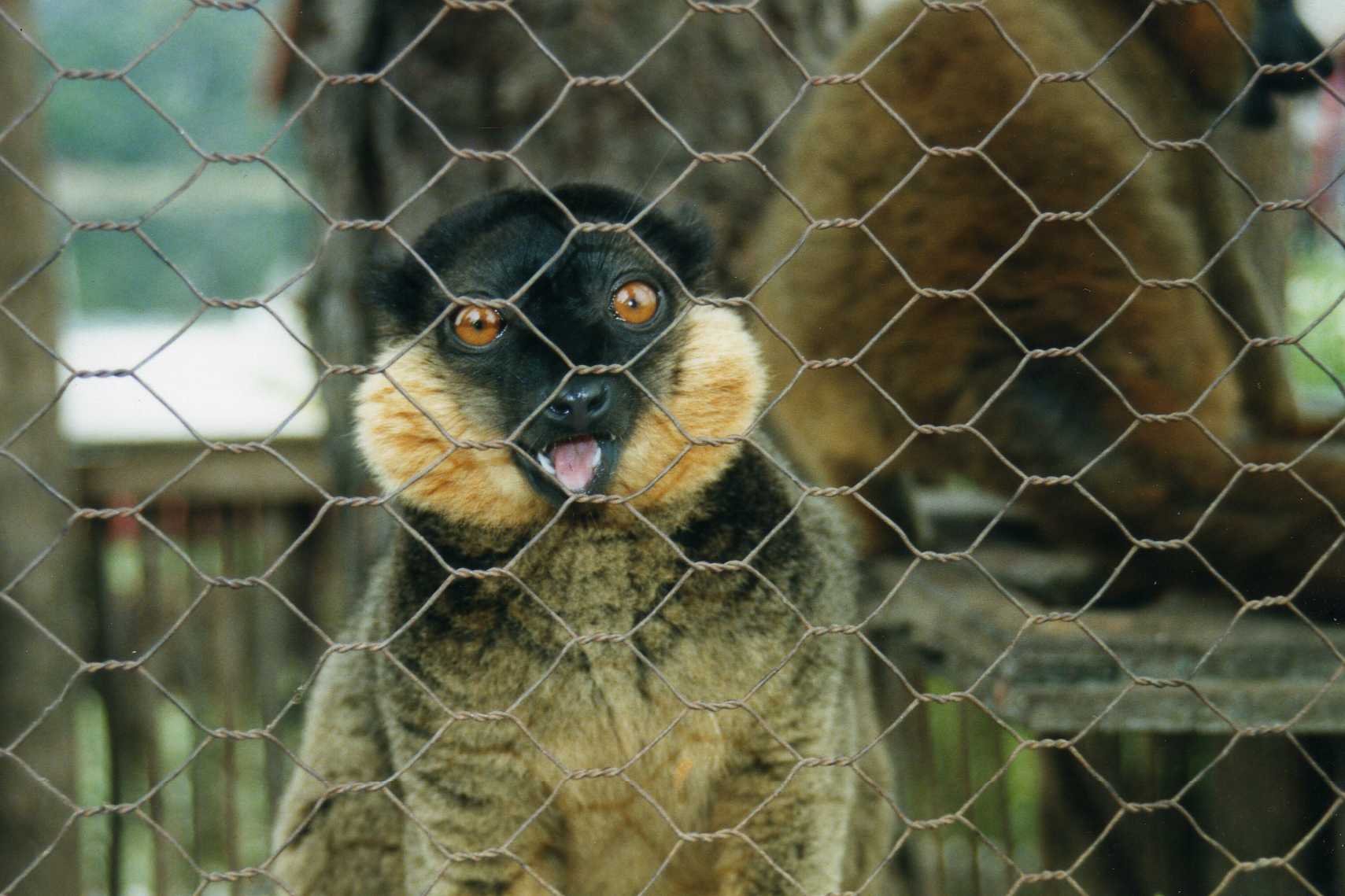 The tourism boom and the insect research remains in their early phases, but still, they represent progress for the world's eighth-poorest country, a land where at least 95 percent of lemur species are threatened with extinction and far too many people suffer in poverty. With those threats continuing to weigh heavily on both wildlife and people, every step forward is critical — both for humans and wildlife.
(An earlier version of this article was published by Scientific American.)