The Revelator's readership keeps growing, and now so is our staff. Tara Lohan joins the Revelator team this week as our new deputy editor.
We're excited to have her on board. Tara comes to us from Water Deeply, where she spent the past two and half years as managing editor. She and her team covered the environmental, economic and social issues of water in California and the American West — issues of great importance not just to the region, but to the whole country.
Before that Tara served as the senior editor for environmental issues at AlterNet, where she shepherded groundbreaking coverage of water, energy, food and related topics. She's also written for dozens of magazines, edited two books and developed several multimedia features about fossil fuel development and the people and communities these projects directly affect.
Tara brings more than a decade of experience as an environmental journalist and editor to The Revelator at a time when there's no shortage of important stories to tell. Climate change, the extinction crisis and the erosion of protections for public lands affect us individually and as a society — and we're here to shine a bright, fearless light on the truth and provide the context you can't find anywhere else.
You'll start seeing stories written or edited by Tara on the site very soon. First, though, we sat down with her to talk about her experience, the importance of environmental journalism in today's political landscape and what she hopes to accomplish in the months and years ahead.
What first drew you to environmental journalism, and why do you think it's important today?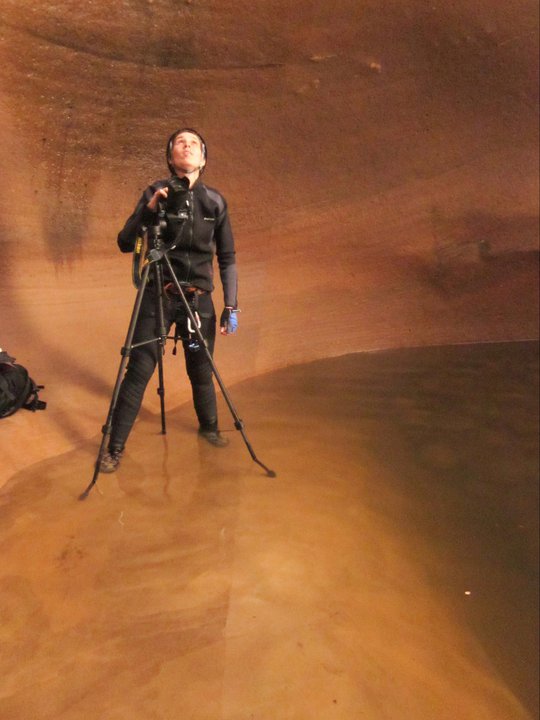 The first step for me was discovering the field of literary environmental nonfiction and the work of people like Annie Dillard, Gretel Ehrlich and Terry Tempest Williams. I was lucky to go to a college where I could study environmental science and writing, as well as the overlap of the two.
But it wasn't until I first began working for a newspaper in New Mexico after college that I really discovered that there was an environment "beat" in the journalism world. I was drawn to it immediately because it touched on so many crucial topics like water, energy, agriculture, equity and climate change.
Nearly 20 years later, I still think those are some of the most critical topics, but we need help in putting them into context. These days people have access to a lot of information and I think environmental journalists have the important task of helping people understand what this information means, why it matters and how it impacts us and the planet we call home.
What are some of the most interesting stories you've covered recently?
I recently spent six months trying to understand why California, where I live, still has hundreds of thousands of residents who have chronically contaminated drinking water. This is a problem that has persisted in many places for years and in some cases for decades. The most shocking part is that while many of these communities are rural, they are not remote. Most of the impacted areas are only a mile or two from clean drinking-water infrastructure, so with enough effort and resources these are solvable problems.
You just got back from a trip to British Columbia, where hundreds of wildfires have been burning the past few weeks. What was that like, and what does it tell you about the importance of covering environmental issues these days?
What I first noticed is that folks in British Columbia are extremely fire aware and there are very strict burn bans in place, including areas where no smoking is allowed. And the caution is well deserved: There are more than 500 wildfires in the province currently, with 55 deemed significant.
The impacts are also noticeable. While I was there, it was too smoky at times to venture out for a hike in the temperate rainforests of Vancouver Island because of nearby wildfires. Flights to interior areas of the province were also delayed because of poor visibility.
Wildfires are a source of big concern in British Columbia right now, but also throughout the West.
Flying home from Victoria to San Francisco, I saw nothing but wildfire smoke below, including a massive plume from the Mendocino Complex fire, which grew to become California's largest in the few weeks I was away.
The increase in the frequency and severity of wildfires in many areas underscores the need for continued (and expanded) reporting on climate change, forest management, impacts to water resources and biodiversity and the growing wildland-urban interface that makes battling many of these blazes even more complex.
What issues do you expect to be following in the coming months?
For as long as I've been writing, I've been writing about water, so I'll continue to follow stories about access to clean drinking water, drought and aridification, dams and diversions, and promising new technologies and collaborations. I'll also be keeping an eye on threats to public lands, environmental policy and rollbacks of existing regulations, and the so-called "new normal" of climate change impacts.
What excites you about working for The Revelator?
I'm excited to join a publication with a track record of telling great stories. And I'm thrilled that my job involves getting to talk to smart and interesting people every day about some of the most important topics of our times.
Follow Tara Lohan on Twitter.