Nearly a fifth of the world's cactus species are unprotected by the world's national parks and other conservation areas, making them one of the most at-risk groups of species on the planet, a new study finds.
The study, published in the journal Conservation Biology, maps out where each cactus species grows and how those ranges compare to protected areas. The results were not good: 261 cactus species, or 18 percent, only grow outside of protected areas.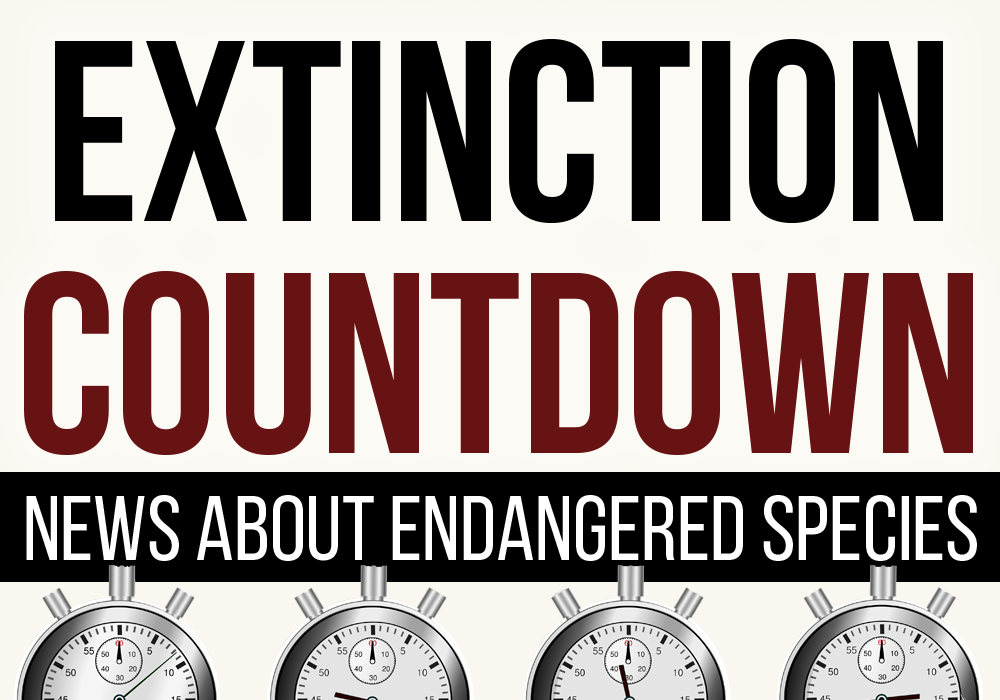 Many other species have only a portion of their ranges protected. All told the study calculates that 80 percent of cactus species are either completely unprotected or only partially sheltered by the world's network of protected areas.
This is the first time an entire plant group has been assessed with a "gap analysis" — in conservation science, a measure of how much of the range of a particular species, taxonomic group or other form of biodiversity is formally protected by the nation or government that controls it.
"We should care about cacti," says the study's lead author, Bárbara Goettsch of the International Union for Conservation of Nature, "because they're very important species in arid environments, providing, food, water and shelter for many species. This is also a plant group that's heavily utilized by people for food, medicine, construction or ornamental purposes."
The IUCN previously assessed 1,400-plus cactus species and found that 31 percent were threatened with extinction due to illegal trade and agriculture. Even with that knowledge, Goettsch says the results of the new study surprised her. "We found that more threatened cactus species lack protection by the current network of protected areas than amphibians, birds or mammals," she says. Similar analyses have found that 9.7 percent of all mammal species and 5.6 percent of birds exist completely outside of protected areas. Of species already assessed as being endangered, 32 percent of cacti have ranges outside of protected areas, compared to 26.5 percent of amphibians, 19.9 percent of birds and 16 percent of mammals.
As an example of where cacti are at risk, Goettsch points to Mexico, a country where a lot of cacti species have very limited ranges. "The level of microendemism of cacti there is very high and therefore there are many gap species," she says, although she points out that Mexico "is also the region with some of the highest proportions of species appropriately covered by protected areas."
Conservation biologist Stuart Pimm, president of SavingSpecies, who was not affiliated with the research, says the study provides a significant contribution to conservation. Pimm was the lead author of a paper, published last month in Science Advances, which found that the world's largest protected areas are located in arid or places, where they safeguard a relatively low number of mammal, bird or amphibian species.
"The topic is vitally important," Pimm says, adding that he's especially enthused to see the threats facing an entire group of plants tackled in this manner. He points to a 2013 paper he coauthored about the challenges of conserving plant species. "Most data on plant species are too coarse," he says, meaning does not provide enough guidance for protective efforts.
Despite this latest bad news for cacti, the study also presents opportunities for hope and a strategy for action. The paper's supplemental data provide information on each cactus species, its range and what percentage of that range is protected — information that can help countries improve their conservation efforts. Some priority areas identified by the study include the Sonoran Desert, Cuba, the Dominican Republic, the Andes and the Atlantic Forest region of Brazil.
"The next steps would be to look at these results at the regional level in order to develop conservation action plans," Goettsch says. Plans would need to involve national or regional stakeholders who could establish their efforts based on what each species needs and the threats it faces.
These actions should come quickly, says Michiel Pillet, a conservation ecologist with the University of Arizona who studies endangered cacti. "While research of this type highlights where efforts should be concentrated, it is clear that for successful conservation of this many species — especially given additional threats of climate change — only immediate international efforts will suffice," he says.