President Trump's budget cuts could doom nearly 200 Hawaiian plant species to rapid extinction, conservationists warn.
"They'd be gone within five to ten years," says botanist Joan M. Yoshioka. "Some within a year. Some would be extinct within a month."
As you might expect in a place often referred to as "the extinction capital of the world," many of Hawaii's plants are already critically endangered and depend on direct intervention actions for their long-term survival. "A lot of our species are so rare they're down to one population that's less than a quarter-acre in size," says Yoshioka, statewide manager for Hawaii's Plant Extinction Prevention Program. "Some are down to the last handfuls of individuals."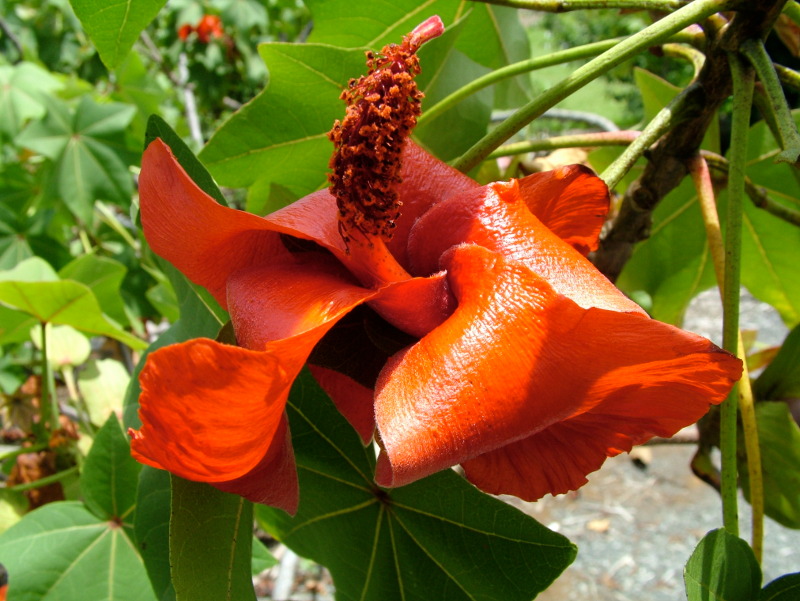 All told 239 Hawaiian plant species now have populations of 50 or fewer individuals in the wild. The 11-member team of the Plant Extinction Prevention Program protects 190 of those species. Working on a shoestring budget of just $1.1 million a year, the team does whatever it can to save them, including collecting seeds and cuttings for propagation, replanting new populations in the wild, building and maintaining fences to block out invasive pigs and other herbivores, and even going so far as to help pollinate some species by hand. Their journeys often take them to the most remote areas of the island chain, including steep cliffs and places probably never before seen by other human eyes. They've discovered more than a dozen new species in the process.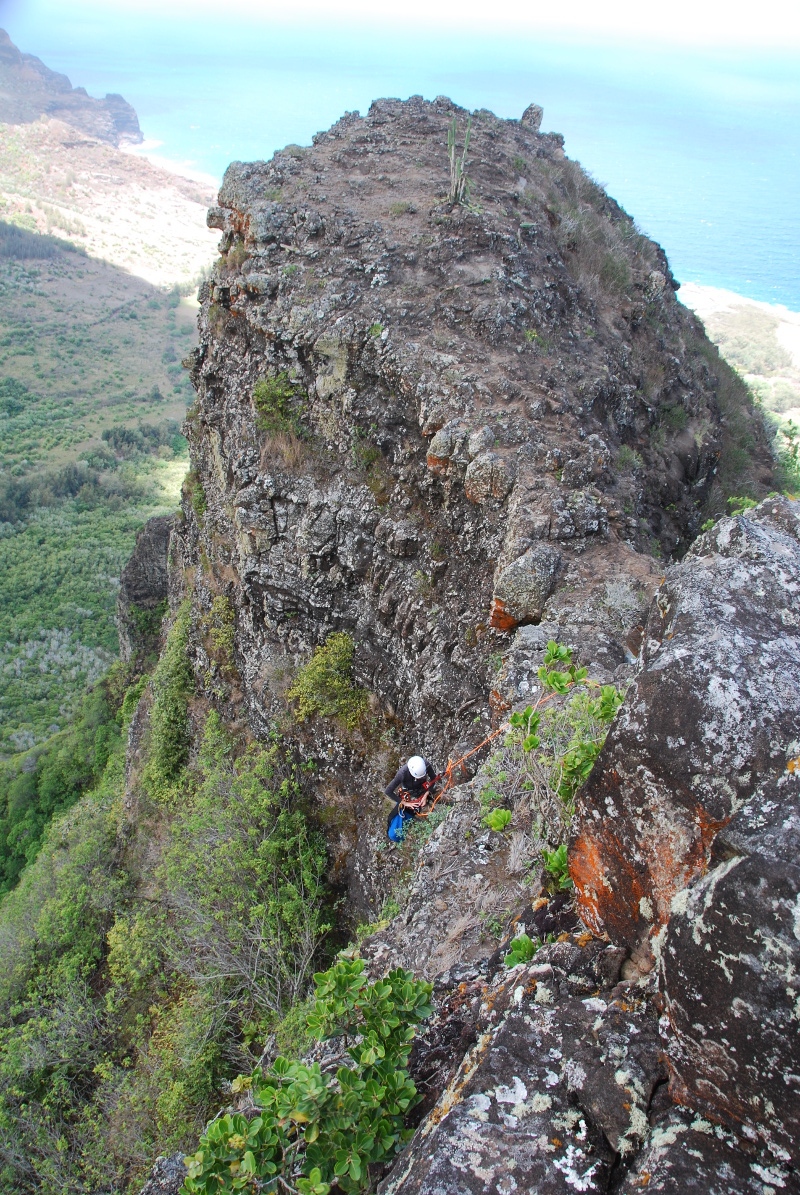 "Without the program there wouldn't be any of those triage-type emergency actions," Yoshioka says. "So the potential for one feral pig to destroy an entire species is a very real threat and one we experience every single day."
About 70 percent of the program's budget comes from U.S. Fish and Wildlife Service grants through the Cooperative Endangered Species Conservation Fund, which provides conservation funding to states and territories. That nationwide fund, initially proposed for a 64 percent reduction, barely survived the federal 2018 budget, which passed just a few weeks ago.
"Now we're hopeful that Hawaii will receive their share of the Cooperative Endangered Species Conservation Fund for this year, but it's up to the state to decide what programs will be allocated from those funds," says Yoshioka.
But the future of the conservation fund remains uncertain, as Trump and Interior Secretary Zinke have proposed completely eliminating it in the 2019 budget. "Whether we can secure funding for fiscal year 2019 is anyone's guess at this point," says Yoshioka. The program, a project of the Pacific Cooperative Studies Unit of the University of Hawaii, has started an emergency fundraising campaign to help raise $480,000 — enough to help fill any funding gaps that might emerge.
Yoshioka says the campaign has already helped to raise broader awareness about the plight of Hawaii's native species, most of which exist nowhere else in the world. "A lot of people don't know that our extinction crisis is such a huge deal," she says. Indeed, since Europeans arrived on the islands at least 110 Hawaiian plant species have gone extinct, along with 35 bird species, several fish, dozens of kinds of insects and hundreds of species of snails.
That could be just the beginning. Today more than 500 Hawaiian species are considered endangered. "We're just a little tiny spot in the middle of the Pacific, but we have a lot of endangered species," Yoshioka says.
One of the biggest threats on the islands is introduced game and agricultural animals that have gone feral, including pigs, goats, deer and cattle. "Each island has its own suite of ungulate problems," Yoshioka says. Meanwhile feral cats eat Hawaii's birds, invasive mosquitoes carry new diseases, and invasive plants choke native species out of their habitats.
Many of these problems build upon each other. As plants begin to disappear, so do their pollinators. This, in turn, causes more plants to vanish, leaving less fruit for native birds, whose populations decline so that they have fewer opportunities to carry seeds to new places, further weakening plant populations. "You have these cascading effects," Yoshioka says.
On top of all of this, climate change looms as an emerging threat. The program is already anticipating a need to adapt where it plants endangered species if lowland habitats become too warm. "We might have to migrate plants to higher elevations where it's a little cooler, and we may lose the natural communities that are already at low-elevation areas," she says, adding, "We imagine that through climate change we will unfortunately see species blink out, as there just won't be suitable habitat for them."
The Plant Extinction Prevention Program actually has the best record in Hawaii against this wave of problems, and Yoshioka says she's proud they haven't lost a species since they began 15 years ago. She credits her team's dedicated botanists and horticultural partners around the state, who have worked tirelessly to bring several species back from the brink of extinction.
"I think if you asked every single one of our PEPPers — that's what we call ourselves — they will say they have a sense of responsibility to protect these plants because they're part of what makes Hawaii Hawaii," Yoshioka says. "They existed well before humans ever set foot on this land. We feel that if you are here, if you love Hawaii, if you care about your legacy, that everyone should feel responsible, because they preceded us. In the way that we protect and care for our kupuna, our elders, we need to care for the land."
Regardless of how the short- or long-term funding pans out, Yoshioka says she and her team remain committed to preserving that natural heritage. "That's why I can say, with truthfulness, that they're out there every day — with blood, sweat and tears — to protect what is all of our legacies," she says. "It's the fuel that keeps us going."
Previously in The Revelator:
What Is the Fate of the World's Plants?