More than 80 percent of Americans support the Endangered Species Act, according to a new study released the same day the Trump administration proposed several new initiatives designed to cripple the 45-year-old law.
The study, published July 19 in the journal Conservation Letters, found that 83 percent of the American public supports the Act. Backing was highest among liberals, at 90 percent, but 74 percent of conservatives also support the Act, according to the study. Even 68 percent of hunters and property-rights advocates, two groups that have traditionally criticized the law, expressed their support for it.
Lead author Jeremy Bruskotter, a conservation policy expert at Ohio State University, said the study was conducted to find out if the Endangered Species Act was really as controversial as some people often say it is. In a press release, he said the study proved the exact opposite: that Americans generally believe in the law and its provisions.
Of course, that's not the way the Trump administration characterized the Act. "The Trump administration is dedicated to being a good neighbor and being a better partner with the communities in which we operate," U.S. Fish and Wildlife Service deputy director Greg Sheehan said in a press release about the proposed changes to the law. "One thing we heard over and over again was that ESA implementation was not consistent and often times very confusing to navigate. We are proposing these improvements to produce the best conservation results for the species while reducing the regulatory burden on the American people."
The administration's proposed changes to the administration of the Endangered Species Act include:
Making it easier to remove protection from species;
Weakening protections for critical habitats;
Changing the approval process federal agencies must follow when making decisions that could impact protected species;
Changing the definition of the requirement that the law protect species that are at risk of extinction in "the immediate future;" and
Rescinding rules intended to protect species newly designed as "threatened" (one step above "endangered").
Trump's Fish and Wildlife Service called for public comment on the proposals, but in a sign of how much it actually supports public input, the press release was only posted to the agency's newsroom, not to its homepage. There the lead headline on July 19 was "Texas Refuge Has the Cure for Summertime Blues."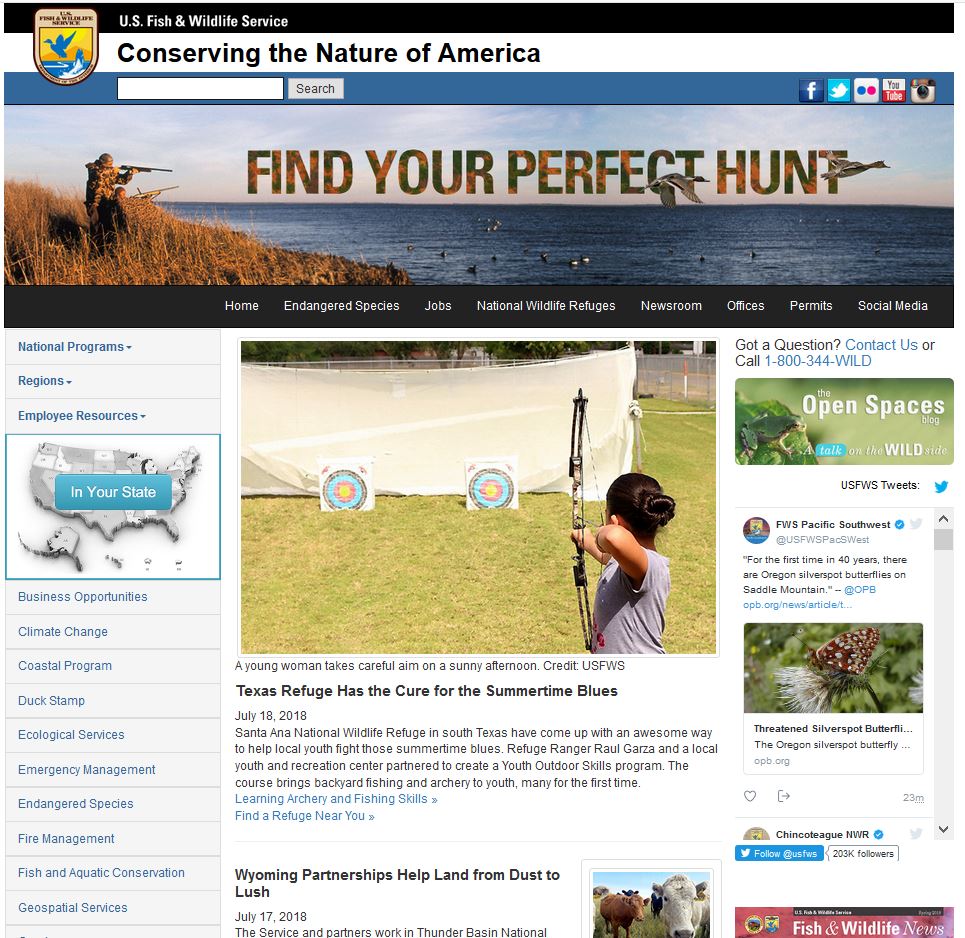 The Revelator will continue to follow this attempt at legislative rollback as it develops.