What do the bald eagle, robust cottontail, tiger salamander and Texas banded gecko have in common?
Easy: They're all among the 841 documented vertebrate species that would be affected by the border wall proposed by President Trump. Many of those species, experts warn, would risk extinction or face severe population impacts if the wall were built.
(The Revelator is published by the Center for Biological Diversity, which has sued the Trump administration seeking better studies into the environmental impact of the border wall. The Center has also published its own report on the wall's impact on wildlife.)
The list, put together by a team led by Dr. Gerardo J. Ceballos González of National Autonomous University of Mexico, includes 42 species of amphibians, 160 reptiles, 452 bird species and 187 mammals. Well-known species in the region include the jaguar, Sonoran pronghorn, North American river otter and black bear.
But wait — there's more. For one thing, the list doesn't include fish yet. For another, vertebrates represent only a tiny fraction of the total number of species living along the border between the two countries. "If we included plants, I can easily say we're talking about 5,000 species," Ceballos says. "Plants, fish and invertebrates, we're probably talking about 10,000 species or even more."
That's no off-the-cuff assessment. More than 7,000 different species, including half of North America's bird species, have been catalogued in the Madrean Sky Islands region of the border alone.
Even without those added species groups, the list Ceballos previewed with The Revelator is impressive — and a little scary. "To my knowledge, this is the most complete list available of species that live along the border," Ceballos tells The Revelator. The professor and his team compiled the list by combing through the scientific data of species distributions and also traversing the entire U.S.-Mexico border, a 2,000-mile journey they accomplished over several trips totaling six months of travel.
"It's a really amazing region," Ceballos says of the border. "These are some very unique ecoregions. It goes from very arid to forests to tropical scrubland. I think there is no place with a border that has more ecoregions than the U.S.-Mexico border."
Ceballos says some remote areas of the border contained so much wildlife it felt like a zoo. "In the protected areas, it's very impressive," he says.
Other, more accessible areas, such as Chihuahua, were the opposite. "There's very little wildlife left," Ceballos reports.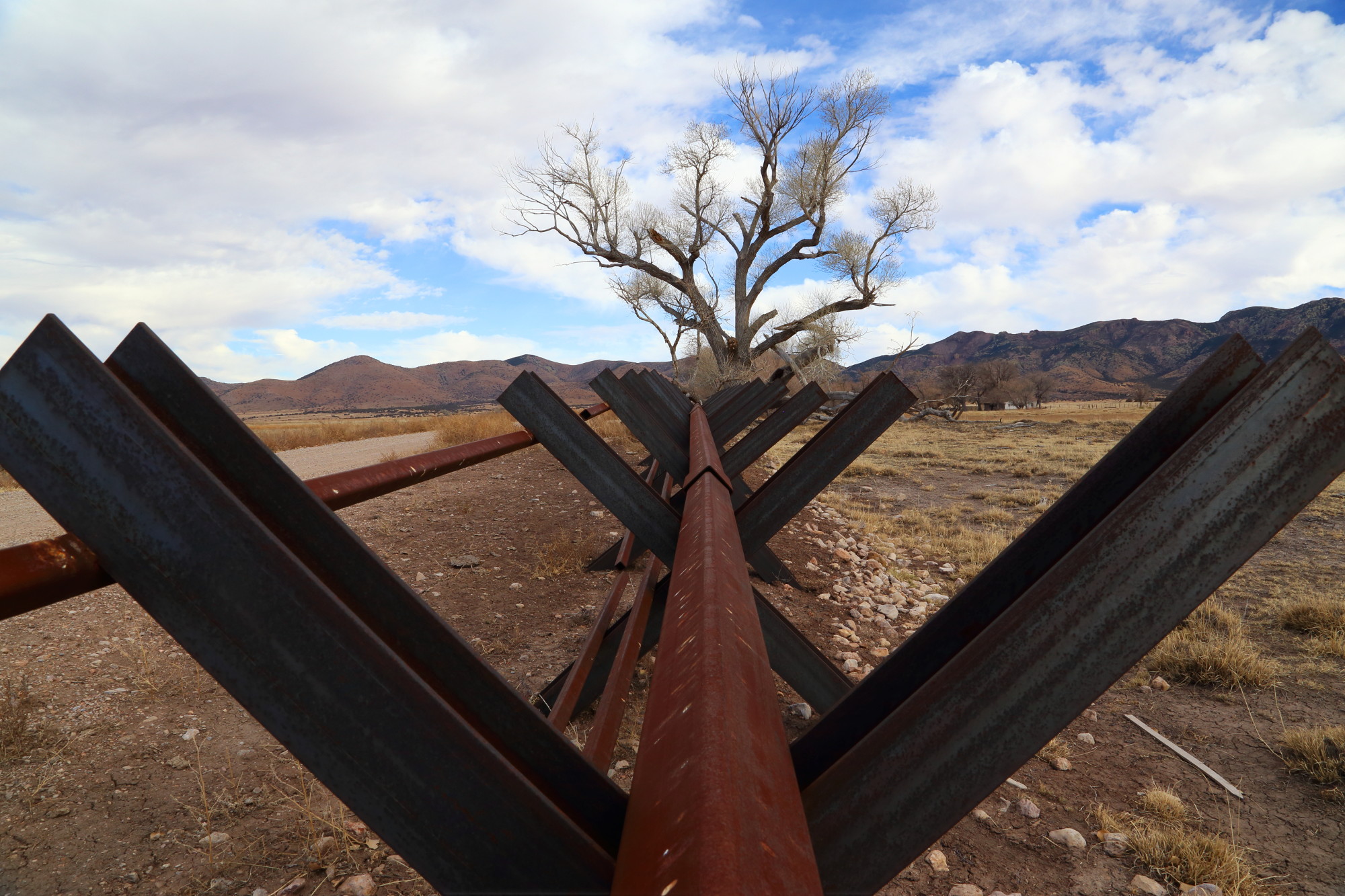 New border wall construction would have a number of impacts on nearby species, most notably by cutting off their migratory routes and isolating populations from each other, limiting their genetic flow and viability. "It would make populations smaller," Ceballos says. "It could put them on the path to become extinct." The wall could also cut off water supplies, create flooding and cause erosion — and the roads created to build and maintain the wall would have their own environmental impacts.
Beyond its effects on the species themselves, the wall would also have a broader impact on the surrounding ecosystems, says Sergio Avila-Villegas, conservation scientist with the Arizona-Sonora Desert Museum in Tucson, Ariz. "The border infrastructure — which is a broader term than 'border wall' — affects the connections, interactions and functions that those species provide in the ecosystems where they live," he says. "So what's at stake is not only a long list of species, but also the functions and services these species and their ecosystems provide."
Ceballos says that he felt the work to compile their list left him with four important lessons. The first is that the areas that already contain a border wall illustrate its environmental consequences. "You can see a lot of erosion already there," he points out.
Second, the areas without an existing border wall may be that way for a reason. "This is incredibly rough territory," he says. "It would be an amazing task to put a wall on those areas, and then the impact would be huge."
Next there's the impact to a vertebrate species that didn't make it onto his list: humans. "The communities around the border, sometimes they are not even Mexican or American," he says. "They are a completely different thing, a mixture of cultures that is rather different from the two countries. Putting a wall there, you would really disrupt their social, economic and political situations."
Finally, Ceballos says we should remember that the United States and Mexico already have a history of successful teamwork to protect wildlife. "We worked together to save the Mexican wolf, the California condor, the black-footed prairie dog, the jaguar and so on. I think one way to go is to continue that collaboration. Instead of building a wall we should sit together with groups from both sides and try and find solutions."
He doesn't seem to think that will happen, though. "Unfortunately, it seems to me that the political agenda in the U.S. has pushed the wall to a different level."
That's a shame, he says, because "the wall won't solve anything." It won't help wildlife, it won't protect the United States from illegal immigration, and it won't solve the drug war in Mexico that has killed tens of thousands of people. "These are problems that have to be solved together," says Ceballos.