Sometimes success comes at a cost.
Nepal recently announced that its tiger population had increased from 121 animals in 2009 to as estimated 235 in 2018, putting it firmly on track to fulfill its goal of doubling the number of big cats within its borders by the year 2022. The country has the largest number of Bengal tigers (Panthera tigris tigris) outside of India.
But there's a dark side to this population increase: More tigers in Nepal are dying.
According to a letter published recently in the journal Biodiversity and Conservation, 55 adult tigers died in Nepal between 2009 and 2018. Tiger mortality was so high that the number of cats in the supposedly safe stronghold of Chitwan National Park dropped from 120 in 2013 to 93 last year.
The primary causes of the tiger deaths were deforestation, increasing human development, lack of prey and human-tiger conflict, says one of the letter's authors, Achyut Aryal, a conservation biologist at the University of Sydney.
Humans didn't directly cause most of these tiger deaths, though. Most of the mortalities occurred when tigers, which lead solitary lives, encroached on each other's habitats and battled for territory or mates.
Some of these conflicts appear to have indirectly resulted from habitat degradation and other pressures from nearby human populations, which may have pushed tigers into new territories and put them in conflict with each other. This also appears to have increased human-tiger conflict.
Cub mortality was not counted in the new study — males that kill for mates also frequently eliminate cubs in order to get females to breed again — but Aryal and his collaborators calculated that adult male tigers were four times as likely to die as females, and about 60% of deaths occurred during mating season.
Aryal tells The Revelator he wasn't surprised by this increase in tiger mortality. He actually predicted it back in 2015. A paper he co-authored that year calculated that Nepal would need to set aside an additional 2,000 square miles of tiger habitat in order to achieve and maintain its goal of 250 animals, each of which would need more than 20 square miles of dedicated territory. The authors also estimated that the amount of available prey in tiger habitats would need to nearly triple to support and feed that number of tigers. The paper called for expanding tiger territories into currently unprotected forests and establishing buffer zones to allow populations of both tigers and their prey to grow.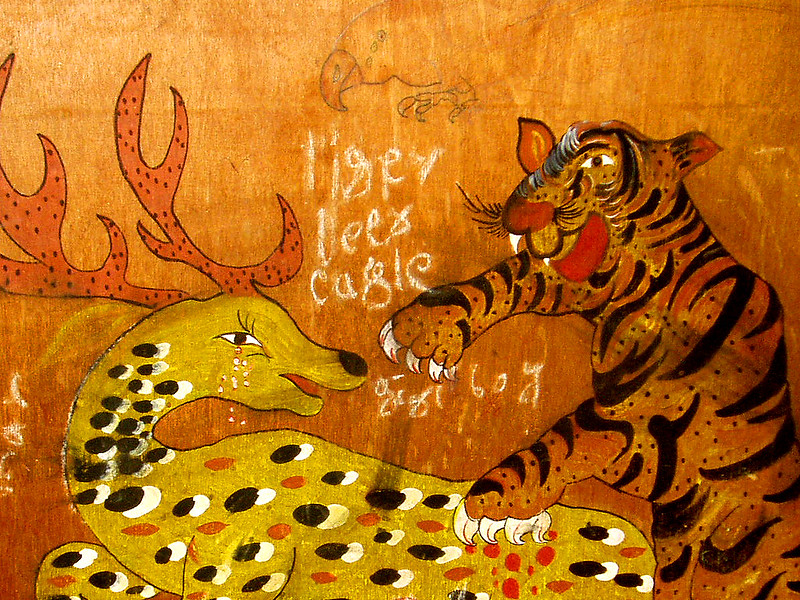 Unfortunately those predictions and recommendations appear to have fallen on deaf ears. "The government and donor agencies are celebrating the success of doubling the tiger population, but they are not addressing human-tiger conflict problems and tiger deaths," Aryal says. "They did not listen to independent advice. Government programs are more directed and influenced by donor activities for tiger conservation in Nepal."
The new letter is quite critical of that status quo. "There is no room for complacency in agencies responsible for managing tiger populations, including the Nepalese government, funding bodies and conservationists," Aryal and his coauthors wrote. "If the tiger habitat is deteriorating and cannot sustain more tigers, pushing tiger numbers higher than is sustainable will be detrimental and result in self-regulation of their numbers." They've called for more studies into what the tigers need and can expect from their current habitats before the number of tigers dying ends up reversing Nepal's hard-earned victories.
There's not much evidence of that yet, but it's an issue Nepal needs to address if it truly hopes to make its 2022 goal — something it would have already achieved if those 55 tigers had survived.