One of President Joe Biden's first acts in office put an end to a decade-long fight over the Keystone XL — a pipeline that would have carried climate-polluting tar sands from Alberta, Canada into the United States.
Biden's Executive Order said the Keystone XL's approval "would undermine U.S. climate leadership" and that instead he would instead "prioritize the development of a clean energy economy."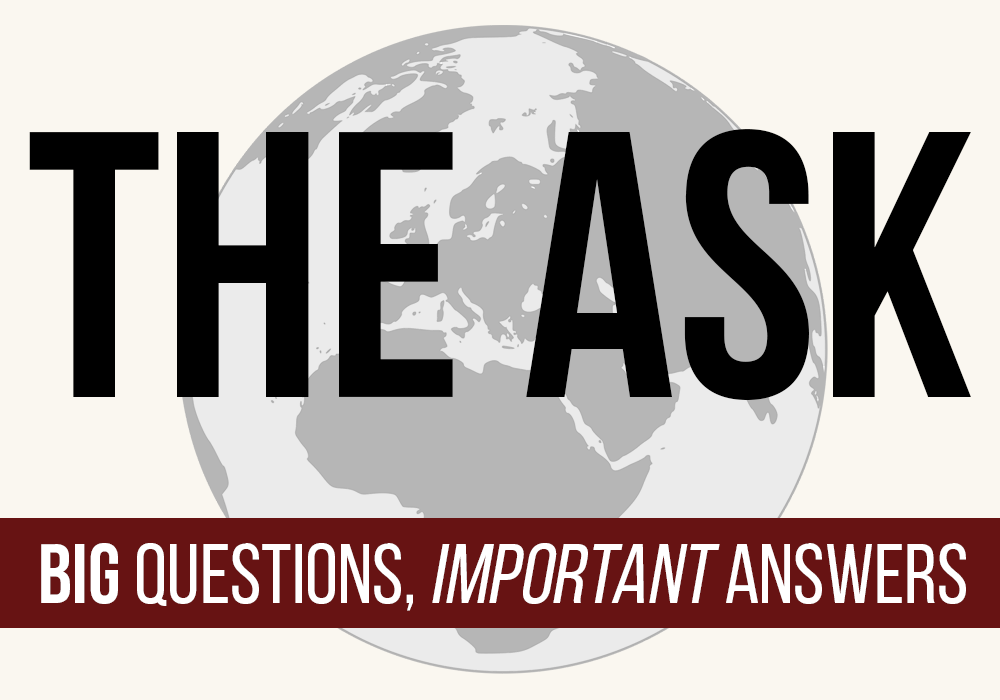 Tara Houska of Couchiching First Nation hopes the Biden administration makes good on that promise — and its implications beyond Keystone.
Houska, an attorney and Indigenous rights advocate, is the founder of the Giniw Collective, an Indigenous-led resistance against another cross-border tar-sands pipeline — Line 3. Construction has already begun on this 340-mile-long Enbridge pipeline, which would carry nearly a million gallons a day of tar-sands crude across northern Minnesota — crossing 200 water bodies — en route from Alberta to Superior, Wisconsin.
Environmental organizations have joined Native groups, including the nonprofit Honor the Earth, as well as the Red Lake Band of Chippewa and White Earth Band of Ojibwe in raising legal challenges and joining on-the-ground resistance efforts.
The Revelator spoke with Houska about what's at stake with Line 3, how Standing Rock helped grow a movement, and why we should rethink what direct action means.
How did you get involved in being a water protector?
When I was in law school, I started doing tribal law work and ended up in Washington, D.C. representing tribes all over the country. At the same time there were serious environmental issues coming through D.C. My first internship was at the White House when Obama was reviewing Keystone XL and I saw a lot of breakdowns in the efficacy of the federal system and a lack of movement.
When the Cowboy Indian Alliance staged a protest in 2014 against the Keystone XL pipeline, I went. It was my first protest. After that I kept working on environmental justice issues for tribal nations, and then two years later a group of runners from Standing Rock came out to D.C. [to raise awareness about the Dakota Access Pipeline that would carry Bakken crude across the Plains].
I listened to LaDonna Brave Bull Allard [from the Standing Rock Sioux Tribe] on Facebook Live ask for help. I could tell she meant everything she said, so I just packed up my stuff, rented a car and drove out to North Dakota.
I planned on being out there [at the Standing Rock protest camp] for a weekend. I ended up staying six months.
Something was different about this Native tribe saying no. There've been lots of tribes that have said no for hundreds of years, but these guys weren't just saying it, they were putting their bodies in front of the machines and refusing to move. The groundswell of youth, the encampment, the legal fight against the federal government — it all came together in this moment.
I think for a lot of tribal people it felt different. We were very united in the struggle.
It was also eye-opening for a lot of other people around the world. Mostly because I don't think a lot of people are even aware that Native people still exist. And that we're still very much engaged in an ongoing struggle for our land and water against either the United States or these foreign interests.
And now you're engaged in a similar struggle against another Canadian energy company — Enbridge. What's at stake with Line 3?
After the ground fight at Dakota Access ended and they bulldozed our camp, I went back to D.C., but I had a hard time coming back to the world as I understood it, because it'd been changed.
So in 2018 I founded the Giniw Collective. It was in response to the Minnesota Public Utility Commission unanimously approving Line 3 after years of work and tens of thousands of comments and engagement against the project by Minnesotans.
I started building and finding others to build with, to create a strong resistance community that was also engaging in traditional foods and establishing foundational relationships with the land.
-30 today on the #StopLine3 frontlines here in Anishinaabe territory…stay warm, stay strong ✊🏽❤️ pic.twitter.com/OgZebBpnMF

— tara houska ᔖᐳᐌᑴ (@zhaabowekwe) February 11, 2021
Line 3 is much more personal because it goes through my own people's territory. To me, the critical piece of this is not just the drinking water and the emissions and all those irrevocable harms of expanding the fossil fuel industry — particularly the tar-sands industry — but it's also specifically about the threats to wild rice.
[Northern] wild rice is at the center of our people's culture and connection to the world. This is the only place in the world that it grows. This is where the creator told us to come — to where the food grows on water. And to me, Line 3 is an extension of cultural genocide to put something like that at risk.
Construction has already begun. Where do things stand legally with efforts to stop it? 
There's a set of legal opinions due March 23 that are very critical in terms of the feds hearing what we are bringing forward, particularly from the tribal nations that have signed onto these lawsuits and are impacted directly by Line 3.
Then there's also an ongoing lawsuit by the Minnesota Department of Commerce against the Minnesota Public Utility Commission. The state is actually suing itself for not being able to demonstrate that there's a need for this project. The tar sands and oil products that will go through the pipeline are for foreign markets. They're not for Minnesota or the United States.
What about at the federal level?
There's also this huge push on [President Joe] Biden, who canceled Keystone XL on day one and has centered himself as the climate president. We're looking to the administration to intervene on something that's an obvious climate disaster.
How can we say we'll cancel one pipeline but build another? It's the same types of violations and the same types of climate impacts coming out of the Alberta tar sands.
Building Line 3 will have the equivalent emissions of building 50 new coal power plants. That's insane.
We are seeing progress, though. We just secured another meeting with the Council on Environmental Quality. I had a number of meetings with members of the Biden transition team and different agencies. I know [National Climate Advisor] Gina McCarthy was just questioned a couple of weeks ago by Showtime about Dakota Access and Line 3. So the message is getting into their ears. It's just that we need to hear some response.
Where are you finding inspiration now?
The pieces that inspire me the most and give me the most hope are seeing people engaged in resistance during a pandemic to defend the planet and defend life for someone who's not even born yet. That's incredibly powerful to be part of and to see that happen in real time.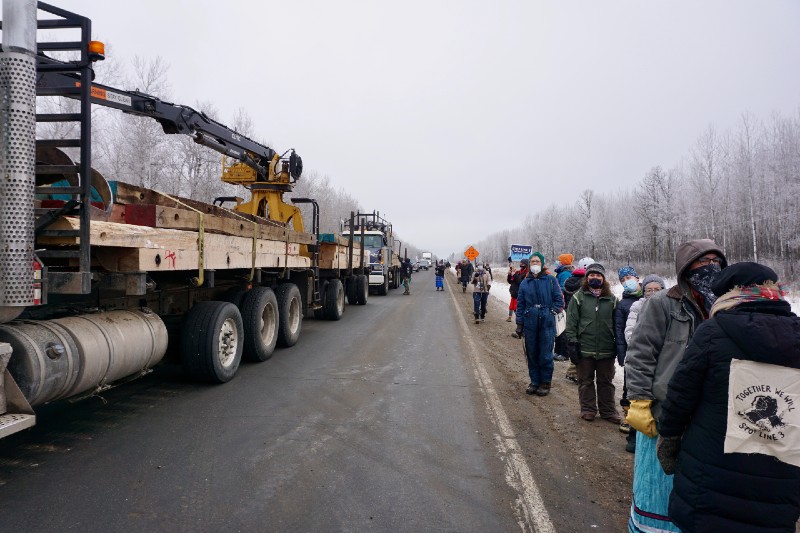 To watch someone harvest wild rice for the first time, to watch someone stop destruction of a place in real time for a day — that's really powerful. To see young people finding their voices and using their bodies to try to protect what's supposed to be their world. They are literally fighting for life and their right to a future. That's a really beautiful thing to see, and it's really inspiring and hopeful.
We've trained hundreds of people over the last two and a half years in direct action. I try to push folks to think about direct action not just as being about getting arrested or something like that. To me, it's about standing with the Earth in a real way, putting something at risk and being uncomfortable. I don't think that we're going to solve the climate crisis comfortably. I don't think we're going to solar panel or policy-make our way out of this massive existential threat we're facing.
To take action is to do something in community with the Earth. To think about our own connection to her in everything that we do. I like to remind people that Native people are 5% of the world's population and we're holding 80% of the world's [forest] biodiversity.
That isn't by accident or happenstance. That is because we have a deep connection to the Earth and an understanding that the Earth is a living being, just like we are.