It's a dirty world out there — but it doesn't have to be.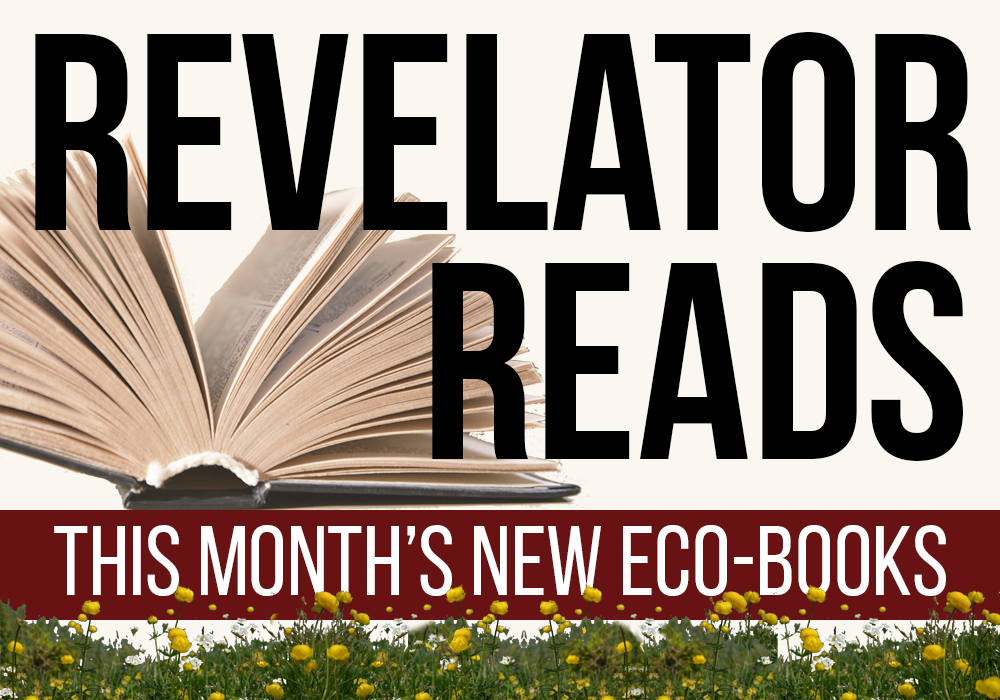 That message rings out from a slate of important new books covering the fight against various pollutants around the world. They examine everything from pesticides to air pollution and from mining waste to the trash that accumulates all around us. Along the way these books shine a light on some bigger stories — like our food system and human effects on complex ecosystems. They also dive deep into the racism, indifference, greed and ignorance that allow these toxic compounds to flourish in our world and in our bodies.
One group of pollutants didn't make it onto this list: greenhouse gases. We'll look at them in September's column, covering timely new books on climate change.
But for now, here are 13 new dirty books about filth for your perusal, along with their cover descriptions. Each title links to its publisher's site, but you should also be able to order these from any local or online bookseller or your favorite library.
---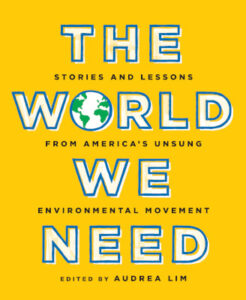 The World We Need: Stories and Lessons From America's Unsung Environmental Movement edited by Audrea Lim
"…a vivid introduction to America's largely unsung grassroots environmental groups — often led by activists of color and the poor — valiantly fighting back in America's so-called sacrifice zones against industries poisoning our skies and waterways and heating our planet. Through original reporting, profiles, artwork and interviews, we learn how these activist groups, almost always working on shoestring budgets, are devising creative new tactics, building sustainable projects to transform local economies and organizing people long overlooked by the environmental movement — changing its face along the way."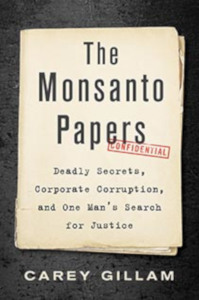 The Monsanto Papers: Deadly Secrets, Corporate Corruption and One Man's Search for Justice by Carey Gillam
"Lee Johnson was a man with simple dreams. All he wanted was a steady job and a nice home for his wife and children, something better than the hard life he knew growing up. He never imagined that he would become the face of a David-and-Goliath showdown against one of the world's most powerful corporate giants. But a workplace accident left Lee doused in a toxic chemical and facing a deadly cancer that turned his life upside down. In 2018, the world watched as Lee was thrust to the forefront of one the most dramatic legal battles in recent history."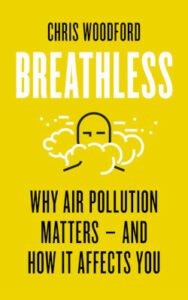 Breathless: Why Air Pollution Matters — and How It Affects You by Chris Woodford
"Take a deep breath. You'll do it 20,000 times a day. You assume all this air is clean; it's the very breath of life. But in Delhi, the toxic smog is as bad for you as smoking 50 cigarettes a day. Even a few days in Paris, London or Rome is equivalent to two or three cigarettes. Air pollution is implicated in six of the top 10 causes of death worldwide, including lung cancer, heart disease, stroke and dementia. Breathless gives us clear facts about air pollution in our everyday lives, showing how it affects our bodies, how much of it occurs in unexpected places (indoors, inside your car), and how you can minimize the risks."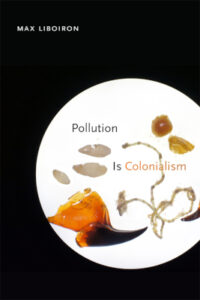 Pollution Is Colonialism by Max Liboiron
"Liboiron draws on their work in the Civic Laboratory for Environmental Action Research (CLEAR) — an anticolonial science laboratory in Newfoundland, Canada — to illuminate how pollution is not a symptom of capitalism but a violent enactment of colonial land relations that claim access to Indigenous land. Liboiron's creative, lively and passionate text refuses theories of pollution that make Indigenous land available for settler and colonial goals. In this way, their methodology demonstrates that anticolonial science is not only possible but is currently being practiced in ways that enact more ethical modes of being in the world."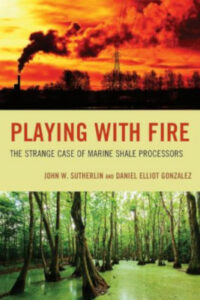 Playing With Fire: The Strange Case of Marine Shale Processors by John W. Sutherlin and Daniel Elliot Gonzalez
"This book examines the tale of Marine Shale Processors, the world's largest hazardous waste company, and the women who fought to protect their community and their children. The lesson here is that a dedicated group of people fighting for what is right can win and it serves as an example for any community that wants to determine what their own environmental future."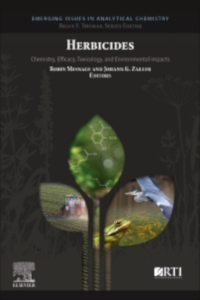 Herbicides: Chemistry, Efficacy, Toxicology and Environmental Impacts edited by Robin Mesnage and Johann G. Zaller
"A comprehensive overview of this complex topic, presented by internationally recognized experts. Information presented will inform discussions on the use of herbicides in modern agricultural and other systems, and their potential non-target effects on human populations and various ecosystems. The book covers these matters in concise language appropriate to engage both specialists in the research community and informed persons responsible for legislative, funding and public health matters in the community at large."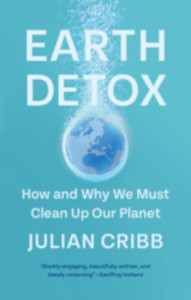 Earth Detox: How and Why We Must Clean Up Our Planet by Julian Cribb
"Every person on our home planet is affected by a worldwide deluge of man-made chemicals and pollutants — most of which have never been tested for safety. Our chemical emissions are six times larger than our total greenhouse gas emissions. They are in our food, our water, the air we breathe, our homes and workplaces, the things we use each day. This universal poisoning affects our minds, our bodies, our genes, our grandkids and all life on Earth. Julian Cribb describes the full scale of the chemical catastrophe we have unleashed. He proposes a new Human Right — not to be poisoned."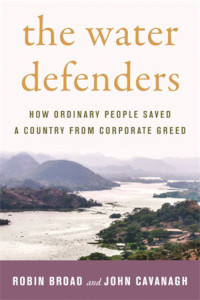 The Water Defenders: How Ordinary People Saved a Country From Corporate Greed by Robin Broad and John Cavanagh
"The David and Goliath story of ordinary people in El Salvador who rallied together with international allies to prevent a global mining corporation from poisoning the country's main water source."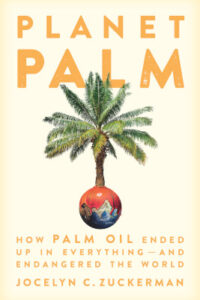 Planet Palm: How Palm Oil Ended Up in Everything — and Endangered the World by Jocelyn C. Zuckerman
"Over the past few decades, palm oil has seeped into every corner of our lives. But the palm oil revolution has been built on stolen land and slave labor; it's swept away cultures and so devastated the landscapes of Southeast Asia that iconic animals now teeter on the brink of extinction. This groundbreaking work of first-rate journalism compels us to examine the connections between the choices we make at the grocery store and a planet under siege."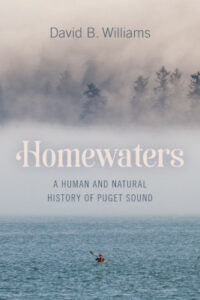 Homewaters: A Human and Natural History of Puget Sound by David B. Williams
"In conversations with archaeologists, biologists and tribal authorities, Williams traces how generations of humans have interacted with such species as geoducks, salmon, orcas, rockfish and herring. He sheds light on how warfare shaped development and how people have moved across this maritime highway, in canoes, the mosquito fleet and today's ferry system. The book also takes an unflinching look at how the Sound's ecosystems have suffered from human behavior, including pollution, habitat destruction and the effects of climate change."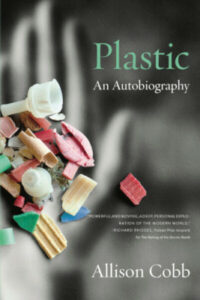 Plastic: An Autobiography by Allison Cobb
"Cobb's obsession with a large plastic car part leads her to explore the violence of our consume-and-dispose culture, including her own life as a child of Los Alamos, where the first atomic bombs were made. The journey exposes the interconnections among plastic waste, climate change, nuclear technologies and racism. Using a series of interwoven narratives ― from ancient Phoenicia to Alabama ― the book bears witness to our deepest entanglements and asks how humans continue on this planet."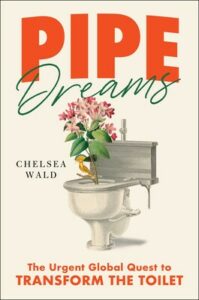 Pipe Dreams: The Urgent Global Quest to Transform the Toilet by Chelsea Wald
"While we see radical technological change in almost every other aspect of our lives, we remain stuck in a sanitation status quo — in part because the topic of toilets is taboo. Fortunately, there's hope — and Pipe Dreams daringly profiles the growing army of sewage-savvy scientists, engineers, philanthropists, entrepreneurs, and activists worldwide who are overcoming their aversions and focusing their formidable skills on making toilets accessible and healthier for all."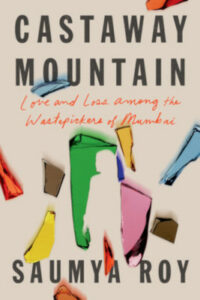 Castaway Mountain: Love and Loss Among the Wastepickers of Mumbai by Saumya Roy
"All of Mumbai's possessions and memories come to die at the Deonar garbage mountains. Towering at the outskirts of the city, the mountains are covered in a faint smog from trash fires. Over time, as wealth brought Bollywood knock offs, fast food and plastics to Mumbaikars, a small, forgotten community of migrants and rag-pickers came to live at the mountains' edge, making a living by re-using, recycling and re-selling. Among them is Farzana Ali Shaikh, a tall, adventurous girl who soon becomes one of the best pickers in her community. Like so many in her community, Farzana, made increasingly sick by the trash mountains, is caught up in the thrill of discovery — because among the broken glass, crushed cans or even the occasional dead baby, there's a lingering chance that she will find a treasure to lift her family's fortunes." (Available in September.)
---
Keep reading: Explore the Revelator Reads archives for hundreds of additional book recommendations.