Sometimes a couple of kids can help change the world.
Siblings Carter and Olivia Ries founded their nonprofit One More Generation (OMG) in 2009, when they were just 8 and 7 years old, out of a desire to protect the world's endangered species. Their journey to heal the planet has taken them around the world, from assisting injured wildlife after the 2010 Deepwater Horizon oil-spill disaster to delivering thousands of handwritten letters to South Africa's President Zuma, imploring him to do more to end rhino poaching.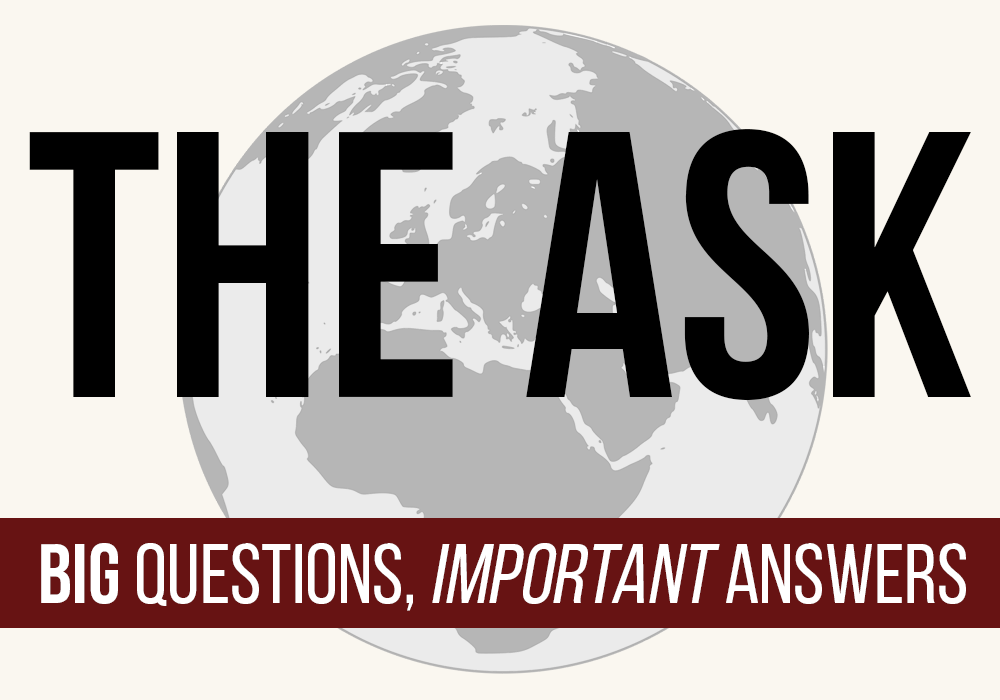 Last year Carter and Olivia, now 17 and 16, pointed their attention at one important solution for helping wildlife: getting people and businesses to reduce or phase out their use of disposable plastic, most notably straws, which have been known to injure or kill animals around the world.
Through their One Less Straw campaign, the Georgia-based teens have worked with individual consumers and businesses around the country and the world on issues related to plastic consumption. Carter and Olivia spoke with The Revelator to discuss their campaign, how they work to change minds and habits, and what they see for the future.
Your One Less Straw campaign has really taken off, and several other organizations have joined the call to help reduce the amount of straws or other plastic items from our dinner tables. Are you satisfied with how far things have come so far or do you still see a lot of work left to do?
Olivia: Yes, we're very satisfied with how things are going so far. We started back in October of last year and we've had many big organizations partnered up with us. I do believe we have some more work to do. We'd like to reach out to even more people over time and educate more of today's youth.
Carter: As much as people may have done, we can always do more. There are billions of plastic straws continuing to go into our landfills. I believe that no matter the situation, we all need to continue our work. We need to push on so that the future generations can see how anyone can make a difference.
Obviously this isn't just about straws. What are the real impacts you care about in getting the world to use One Less Straw?
Carter: Our campaign is about the awareness. We believe that education is the key to any problem anyone faces. You can't fix a problem you don't know about. When we give presentations, we don't tell the people what they need to do — we don't force people to change immediately. What we do is we educate them. We want to have a personal impact on every person so that they will resonate with the issue more. That's how One More Generation started, because we educated ourselves on an issue and decided to try and solve it no matter how long it would take. That is the true message we want to leave people with.
Olivia: If you just think about it, plastic has been here for a long time and the first piece of plastic is probably still somewhere on this Earth. Plastic doesn't just go away. Plastic is in our food chain, fish are eating it and getting sick, birds are getting sick, and many more animals are affected by our plastic waste.
On the flip side, what's the biggest objection people or organizations give you to getting rid of straws — and how do you overcome it?
Carter: One of the biggest objections we face with any company or organization when we start is cost. We tend to see that one of the biggest obstacles is the issue of whether they can afford sustainable straws. So we created campaign buttons that say, "We Only Serve Straws Upon Request, Ask Me Why." This starts a conversation with the people who would usually receive a straw and once again they become educated on the issue. In every restaurant we have given these to, we've seen a 70 to 80 percent reduction in plastic straw uses, and from that the restaurant is saving money and has been able to switch to something such as paper straws.
We believe that there is always a solution to an issue if you try. It may take time, but it is possible.
Olivia: Many organizations or restaurants that sign up with our campaign are worried about the cost as well as what the customers will think of either removing all straws or switching to more sustainable straws. Ninety percent of people can live without a straw. Of course there are people with sensitive teeth or medical problems but there are other alternatives such as paper, glass or metal straws.
If we can make so much progress to reduce this one type of single-use plastic, what other types of products or packaging do you think we could start to remove from our plastic "diets"?
Olivia: I think that one other big problem is the small plastic bags we put our produce in at the grocery store. There are many other ways you can carry your fruits and vegetables without using plastic.
Carter: There are so many different types of plastic and things that end up in our landfill that we have found other issues that we want to help fix. We partnered up with Delta Airlines and went to their cafeteria and took notes on what to fix. One of the major issues is the shrink wrap around every container. If you notice, many companies use shrink wrap on many different items and it lands up in our landfill very easily and animals eat it and die. We also noticed in the Delta cafeterias that by not using a straw, people no longer need a lid, thus reducing more plastic from our environment. So there are many things that go along with the straw awareness.
Another issue is the six-can rings around soda cans. Some of the rings get thrown in with the cans and go to the same place, and if the rings are still around the cans, they tend to be thrown away. So there are truly so many problems but we have found that focusing on one at a time and improving that issue, helps so much.
Next year will be OMG's tenth anniversary. Did you ever imagine how far this journey to help wildlife would take you?
Carter: I never believed that this is what I would be doing. Don't get me wrong — it's the best decision we've ever made. If I didn't do OMG for the amount of time we have been, I honestly don't know what I would be doing. The fact that we have been doing this for over half my life continues to surprise me. We meet so many people along the way and to think that everything we are doing started because of cheetahs is still unbelievable. One thing leads to the next and more and more amazing opportunities come with it. I love what I do and would never change anything. One More Generation has changed my life for the better, and I love it.
Olivia: When we first started OMG we didn't think we would get this far or reach as many people as we have. I feel like we've made a big difference, but we can't do this alone. Our goal is to educate others about these issues, so they can go out and make a difference.
---
Additional Links:
Individuals can take the One Less Straw pledge to use fewer disposable straws. So can business and schools.
This year's World Oceans Day is Friday, June 8, and the theme is plastic pollution. Find a local beach cleanup event here.
Finally, find out why disability advocates oppose straw bans and favor banning other types of single-use plastic or putting the responsibility on producers instead of consumers.