Raging, guttural vocals. Pounding snare drums. Blazing-fast guitar riffs.
For Swedish death-metal musician Peter Hauschulz, these are the sounds and emotions of the extinction crisis.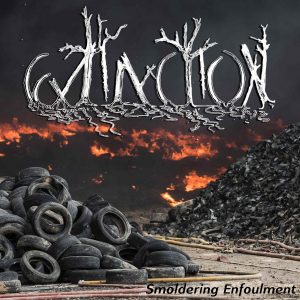 Hauschulz's new solo grindcore project, Extinction, has just released an eight-track EP called "Smoldering Enfoulment." The "eco-slam" songs tell the tales of recently extinct (or nearly extinct) species, such as the cryptic tree-hunter and the Miss Waldron's red colobus.
Most of the songs, Hauschulz says, were inspired by articles published here at The Revelator.
The album was released July 21 on Bandcamp and is now available for download, with proceeds supporting several environmental organizations and social-justice causes. Physical copies are being distributed on old-school audio cassette — recorded over tapes found in thrift stores.
That recycling approach is echoed in the band T-shirts and other merch — and even in the music itself. The album was mostly recorded in an aluminum storage space about 30 feet away from a local recycling dump. Hauschulz played all the instruments and sang the main vocals, then mixed in guest vocals from performers based in Poland, the Czech Republic and Portland, Oregon.
We spoke with Hauschulz about Extinction (and extinction), and you can preview several songs below:
First up, what's an "eco-slam"? And why death metal for such an already dark topic?
I've always been fascinated with the juxtaposition of extremes in death metal, which often takes lyrical concepts to an absurd degree of foreboding exaggeration, while the music itself is equally eager to achieve a kind of rhythmically visceral and disturbing impact. There's a sub-genre of death metal called "slam," which is often some of the most ridiculous and lowbrow of the style and is an excellent opportunity to combine Neanderthal-esque delivery with relevant factual concepts and content. The idea is to subvert the extreme metal expectation that the topics must necessarily be comically grotesque and therefore easy to brush off as gory escapism, while also adhering to the underlying spirit of death metal in plainly confronting the horrors of reality.
What were the origins of this project?
The idea for the project first took hold after I had read a National Geographic article sometime shortly after New Year in 2019. It was a small, touching story about how a tree snail (George) had been declared extinct just a few days earlier. Something about it just struck an unexpected nerve. I hadn't really considered how many known species were going extinct every day.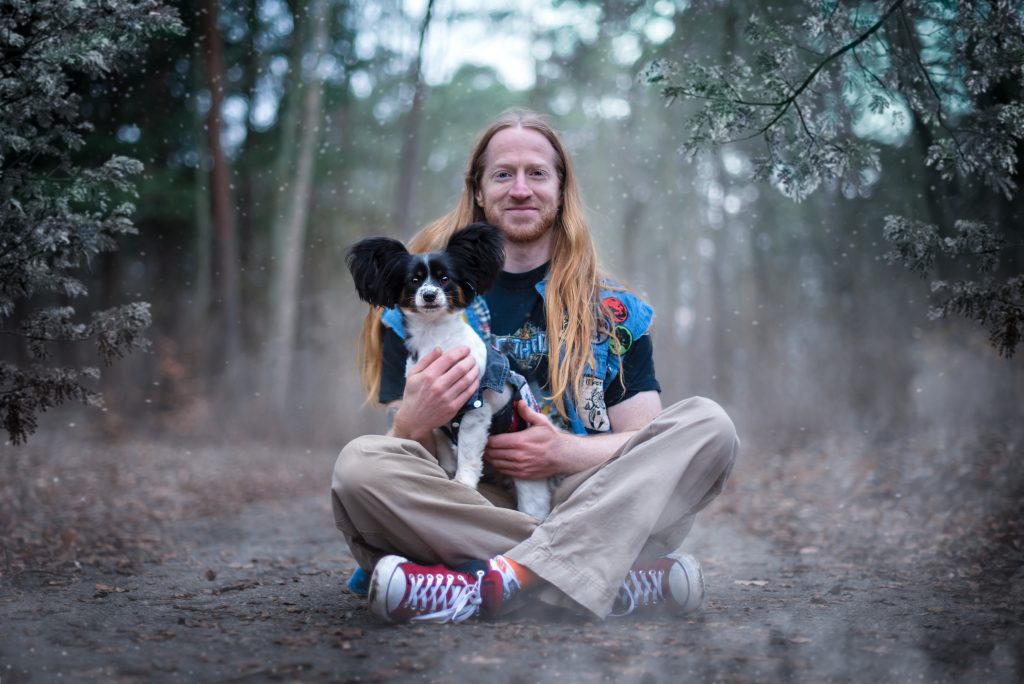 It was a perfect fusion of a genuinely dark topic that really wasn't being processed, either in the extreme metal community or at large, and therefore a ripe topic for deeper exploration.
(George's story was one of two songs on an Extinction demo album called "Anthropogenic Degradation of Ecosystemic Vegetation," released last year.)
For me, art and music are at their best when they seek to entertain, inform, inspire and connect with the listener. I felt that there was an opportunity to artistically energize the topic by connecting it to charity causes as well. It's very easy to become discouraged or feel like one isn't "doing enough" for the world, so I'm hoping to support the idea that we can all contribute in different ways according to our own needs and values and abilities, and not be held to an arbitrary standard of perfection that may be more discouraging than anything.
A few dollars here and there may not seem to be much, but it's important for me to try to align aspirations and ideas with actions. I hope that doing so artistically may inspire others to find clever ways to bring their unique talents and ideas to the world.
What are your creative goals when developing music and lyrics about such a difficult subject, and what do you hope your listeners will get out of it?
My main goal with the project is to develop and foster connection between myself and the world, myself and other people, and hopefully inspire people's connection with their world, too.
Of course, encased in that is my own impulse to continuously challenge myself and hone my craft, so I hope listeners experience a feeling of deep urgency as a result of the music, but also a sense of inspiration to harness that feeling for something positive.
What's your writing process?
The process often involves a lot of iteration, bouncing from concept to experimentation on guitar or drums and back again, until it seems like it's congealing into something unique and alive. My primary musical focus is on the rhythms first, since I've always loved the way that aspect of music can reach deep into the core of a body and electrify it and give it motion.
I try to set the lyrics together in such a way that they amplify the music and give it a conceptual direction for that movement. For instance, the lines "flames of greed lick their black boots, inferno of corruption boils the frog, our spirit croaking for release, from the hell of our own kind" in the song "Electile Dysfunction" are some of my favorites in capturing the wretched spirit of greed behind so much of our planetary destitution.
Why did you pick some of these species to profile? What drew you to the need to tell their stories in musical form?
I tried to represent a wide variety of species types, including those outside the more relatable ones that are cute or fuzzy, because things like mosses and trees are certainly just as important, but less often make it into headlines or story form. I also tried to focus on species whose extinction was more or less directly caused by human activity, whether by direct hunting or deforestation — something that highlights our essential relationship and the negative consequences of our actions and choices as a species on the planet.
You have a unique approach to merchandise and the physical distribution of your music. Where did the idea of recycled goods come from?
Growing up in largely DIY punk scenes, it was common for smaller bands to screen print logos on thrift-store shirts. That seemed to be the most appropriate way to minimize the band's resource footprint while also opening the door to unique artistic opportunities. So far, the best result is when I can find an old novelty shirt from a vacation at Sea World or some other aquarium. Stamp a giant Extinction logo on top of a frolicking dolphin or killer whale and now it has become more than just a gift-store item.
Speaks for itself really pic.twitter.com/tNFkVJX497

— EXTINCTION (eco-slam) (@Capt_Grapefruit) July 14, 2020
What comes next? I know you already have a follow-up album in the works, and you were planning on touring before the pandemic hit.
Next for Extinction is a bit up in the air, like for many bands and people of all inclinations all over the world. I'll be creating a music video in the coming months for one of these songs, continue writing a follow-up, which will be water-species themed, probably release a charity compilation single in a few months, and seek out like-minded collaborators of all types to start collecting a live lineup.