Spring has arrived, and while the rapidly improving weather begs us to spend more time outdoors and with friends and families, the ongoing pandemic also offers some good reasons to stay safe and indoors until most people have been vaccinated.
So let's get out into the world virtually with the latest books about environmental issues we care about. Publishers have lined up a great set of new titles to read while you stay indoors during what we hope is the final phase of the pandemic.
We've collected ten of the best new books of 2021 to date. They cover climate change, the extinction crisis, environmental justice and a whole lot more. You'll even find a cookbook to freshen up your mealtimes, a collection of comics to inspire the kids in your life, and some weird fiction to keep your blood pumping. Most are available now, with a few titles hitting the shelves over the next two weeks.
---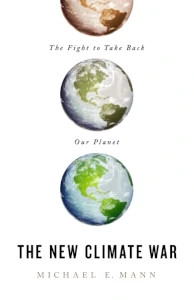 The New Climate War: The Fight to Take Back Our Planet by Michael E. Mann  
We've been played, but we can fight back.
"A renowned climate scientist shows how fossil fuel companies have waged a thirty-year campaign to deflect blame and responsibility and delay action on climate change and offers a battle plan for how we can save the planet." (Check out our interview about Mann's previous book, The Tantrum That Saved the World.)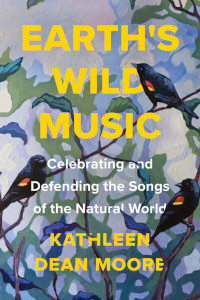 Earth's Wild Music: Celebrating and Defending the Songs of the Natural World by Kathleen Dean Moore
What does the extinction crisis sound like?
"At once joyous and somber, this thoughtful gathering of new and selected essays spans Kathleen Dean Moore's distinguished career as a tireless advocate for environmental activism in the face of climate change." (Read our interview with Moore.)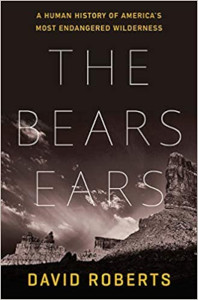 The Bears Ears: A Human History of America's Most Endangered Wilderness by David Roberts
A relevant book as President Biden looks to undo the previous administration's damage.
"…acclaimed adventure writer David Roberts takes readers on a tour of his favorite place on Earth as he unfolds the rich and contradictory human history of the 1.35 million acres of the Bears Ears domain. Weaving personal memoir with archival research, Roberts sings the praises of the outback he's explored for the last twenty-five years."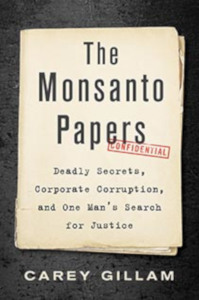 The Monsanto Papers: Deadly Secrets, Corporate Corruption and One Man's Search for Justice by Carey Gillam
Will the pen be mightier than the poisoners?
"Lee Johnson was a man with simple dreams. All he wanted was a steady job and a nice home for his wife and children, something better than the hard life he knew growing up. He never imagined that he would become the face of a David-and-Goliath showdown against one of the world's most powerful corporate giants. But a workplace accident left Lee doused in a toxic chemical and facing a deadly cancer that turned his life upside down. In 2018, the world watched as Lee was thrust to the forefront of one the most dramatic legal battles in recent history."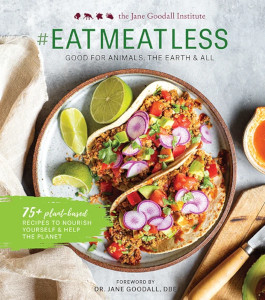 #EATMEATLESS: Good for Animals, the Earth & All by the Jane Goodall Institute
Honor your tastebuds and the natural world at the same time.
"…nourishing vegan recipes crafted especially for curious consumers looking to incorporate healthier dietary practices, those interested in environmental sustainability and animal welfare, and for fans of Jane Goodall's work."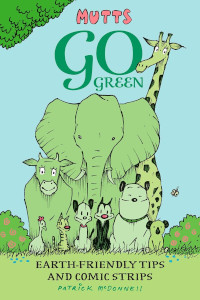 Mutts Go Green: Earth-Friendly Tips and Comic Strips by Patrick McDonnell
Laughs and eco-lessons for younger readers, but the comic strips speak to us all.
"…a special kids' collection of the popular comic strip MUTTS, featuring themes of ecology, environmental friendliness and animal education." (Available 3/30.)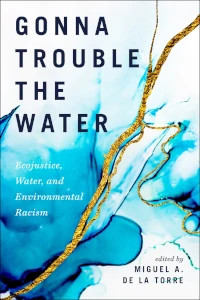 Gonna Trouble the Water: Ecojustice, Water, and Environmental Racism edited by Miguel A. De La Torre
A challenging book for challenging times.
"With compelling contributions from scholars and activists, politicians and theologians — including former Colorado governor Bill Ritter, global academic law professor Ved P. Nanda, Detroit-based activist Michelle Andrea Martinez, and many more — Gonna Trouble the Water de-centers the concept of water as a commodity in order to center the dignity of water and its life-giving character." (Available 4/1.)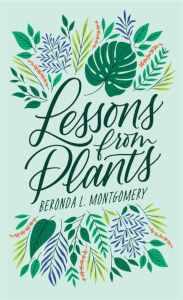 Lessons From Plants by Beronda L. Montgomery
Look into the green world and learn.
"Lessons from Plants enters into the depth of botanic experience and shows how we might improve human society by better appreciating not just what plants give us but also how they achieve their own purposes. What would it mean to learn from these organisms, to become more aware of our environments and to adapt to our own worlds by calling on perception and awareness? Montgomery's meditative study puts before us a question with the power to reframe the way we live: What would a plant do?" (Available 4/6.)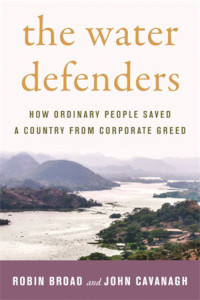 The Water Defenders: How Ordinary People Saved a Country From Corporate Greed by Robin Broad and John Cavanagh
An inspirational story that will echo around the world.
"The David and Goliath story of ordinary people in El Salvador who rallied together with international allies to prevent a global mining corporation from poisoning the country's main water source."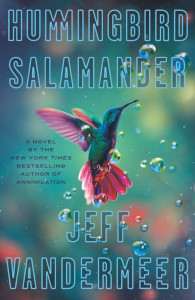 Hummingbird Salamander by Jeff VanderMeer
Science fiction with a horrific real-world twist.
"Security consultant 'Jane Smith' receives an envelope with a key to a storage unit that holds a taxidermied hummingbird and clues leading her to a taxidermied salamander. Silvina, the dead woman who left the note, is a reputed ecoterrorist and the daughter of an Argentine industrialist. By taking the hummingbird from the storage unit, Jane sets in motion a series of events that quickly spin beyond her control." Sales benefit two organizations working to fight wildlife trafficking, the Wildlife Conservation Society and TRAFFIC. (Available 4/6.)