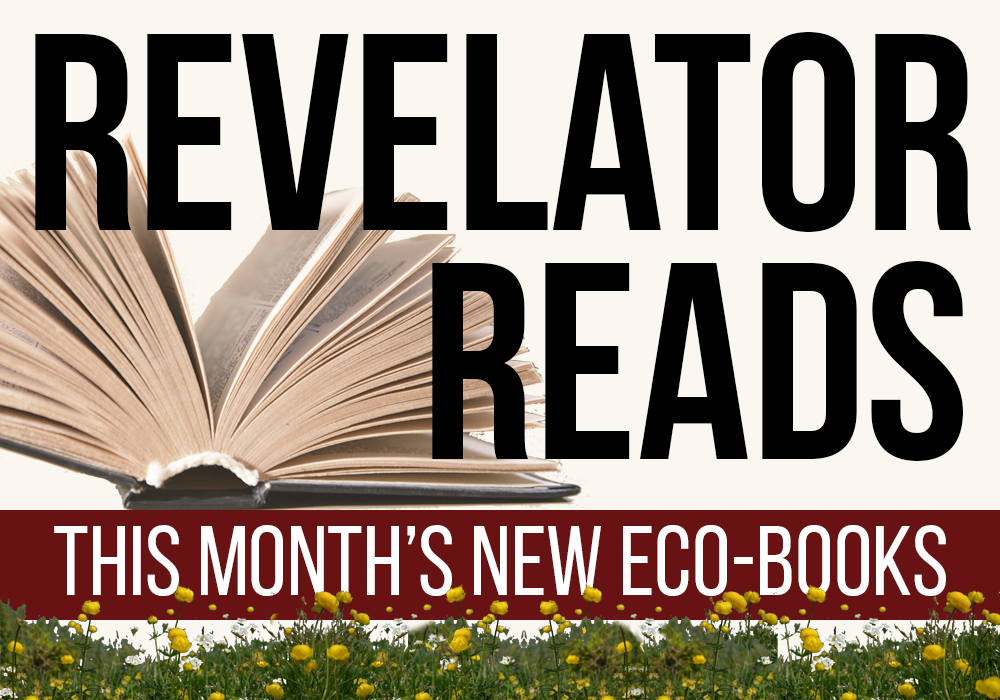 It's September, which means summer vacation is over, the kids are back in school and it's time for everyone to learn something new. Here are a ton of new, thought-provoking new books that publishers have scheduled for release this month, with titles covering lions and other endangered species, an important era in environmental history, vital new ideas in agriculture, an iconic tree and a whole lot more.
Here you'll find our pick for the best 15 books of the month, with a selection of titles for wildlife lovers, dedicated activists, treehuggers, farmers, kids, history buffs and everyone in between.
Wildlife and Endangered Species: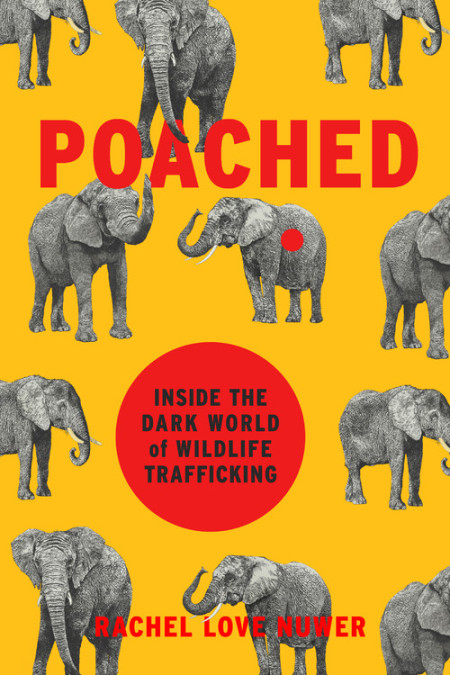 Poached: Inside the Dark World of Wildlife Trafficking by Rachel Love Nuwer — Few journalists cover the poaching and wildlife trafficking crisis as well as Nuwer, whose work frequently appears in The New York Times and other publications. Now her first book takes us on a journey around the world, covering everything from the "killing fields" of Africa to the seedy Asian markets selling wild meat and live animals. This gets our vote as the must-read book of the month.
When the Last Lion Roars: The Rise and Fall of the King of the Beasts by Sara Evans — Africa's lions are rapidly disappearing, and many experts fear the big cats won't survive the 21st century. Evans travelled across Africa, visiting the continent's shrinking lion populations to see why they're in conflict with humans and what's being done to prevent their possible extinction.
Big Lonely Doug: The Story of One of Canada's Last Great Trees by Harley Rustad — A single, 20-story-tall Douglas fir tree looms over an ex-forest on Vancouver Island, where every other tree that once grew around it has been logged. Now known as "Big Lonely Doug," the tree has become a touchpoint for conservation, First Nation rights, ecotourism and the importance of old-growth trees, as Rustad recounts in this powerful new book.
Vaquita: Science, Politics, and Crime in the Sea of Cortez by Brooke Bessesen — An updated edition of Bessesen's book about Mexico's vaquita porpoise, one of the most endangered species on the planet, which may go extinct in the next couple of years. What lessons can we learn from this crisis to help prevent other species from suffering the same fate?
A Cast in the Woods: A Story of Fly Fishing, Fracking, and Floods in the Heart of Trout Country by Stephen Sautner — You can't enjoy life on a river if waterways are threatened by fossil fuel extraction, climate change, invasive species and other dangers. Sautner provides a firsthand account of how he resisted these dangers and helped to protect the trout, trees, salamanders, bears and birds near his cabin in the Catskill Mountains.
Climate Change and Energy: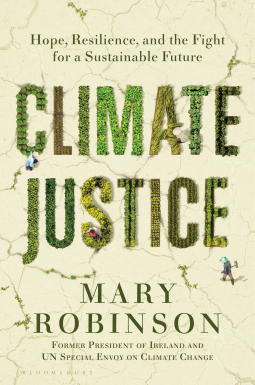 Climate Justice: Hope, Resilience, and the Fight for a Sustainable Future by Mary Robinson —Robinson, the first woman to be elected president of Ireland and former U.N. high commissioner on human rights, travelled the world to see how grassroots efforts — often driven by women — are battling for justice in the face of global warming and often creating important change in the process.
This Is the Way the World Ends: How Droughts and Die-offs, Heat Waves and Hurricanes Are Converging on America by Jeff Nesbit — Okay, this is the book with the most depressing title of the month, but don't slit your wrists quite yet. Nesbit, the executive direct of Climate Nexus, lays out why we're all screwed, but he also presents hope: We've solved other problems in the past, he writes, and we can do it again.
Pipe Dreams: The Fight for Canada's Energy Future by Jacques Poitras — We've all heard of the Keystone XL pipeline, but here's the lesser-known tale of the similar Energy East pipeline, a $15 billion project that was intended to cut through 180 indigenous territories but ultimately (and luckily) went nowhere.
Unlikely Ally: How the Military Fights Climate Change and Protects the Environment by Marilyn Berlin Snell — War is about as awful as it gets, but once in a while the military does a pretty good job of environmental stewardship, writes talented journalist Snell. Maybe we can learn a thing or two from that.
Indigenous Knowledge for Climate Change Assessment and Adaptation edited by Douglas Nakashima, Igor Krupnik and Jennifer T. Rubis — This unique book stems from a collaboration between UNESCO, the United Nations and the Intergovernmental Panel on Climate Change, among other organizations, and includes case studies (many written by indigenous peoples) about how intergenerational traditional knowledge is already helping communities adapt to an uncertain future.
Ecology and Agriculture: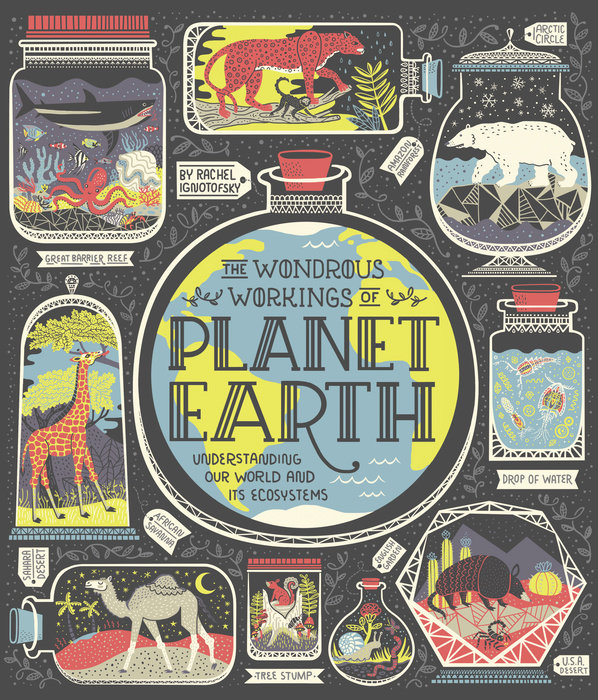 Call of the Reed Warbler: A New Agriculture, A New Earth by Charles Massy — If you want healthy plants (or a healthy planet), you need healthy soil. A "radical ecologist farmer" tells his story of how he moved away from chemicals and pesticides — and how others can make that move, too.
The Wondrous Workings of Planet Earth: Understanding Our World and Its Ecosystems by Rachel Ignotofsky — A delightfully illustrated book for teens offering accessible lessons about what makes the world work, with more than two dozen chapters devoted to some of the most important ecosystems on the planet.
Seeds of Resistance: The Fight to Save Our Food Supply by Mark Schapiro — Right now about half of the world's commercially traded agricultural seeds are sold by just three companies. But around the world, people are developing their own methods of seed cultivation and distribution, and those seeds may actually be the ones to feed the planet once climate change makes their more commercial cousins less able to thrive. This book-length work of investigative journalism digs into the movement to save our seeds — and our food.
Poisons and Pollution: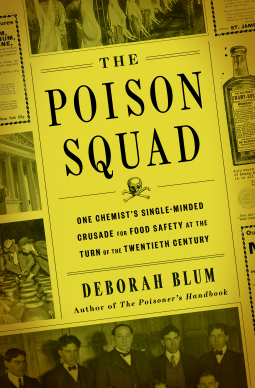 Waste Land by David T. Hanson — If you've ever wanted to see what a toxic waste site looks like, here's your chance: Hanson photographed 67 of them in 45 states back in the mid-eighties. This expanded version of his earlier book includes all of his photos taken for the project — including many previously unpublished pictures — along with updated information on each soul-shuddering site.
The Poison Squad: One Chemist's Single-Minded Crusade for Food Safety at the Turn of the Twentieth Century by Deborah Blum — Meat treated with borax? Milk dosed with formaldehyde? Food that could kill you and companies that didn't care? It sounds terrible, but it used to be common — until chemistry professor Harvey Washington Wiley, journalist Upton Sinclair and other crusaders began a 30-year quest to make America's food safe from an unregulated industry. This book is history, sure, but it offers lessons that resonate with the current push to deregulate so many industries that affect human health.
---
That's our list for this month. For dozens of additional recent eco-books, check out our "Revelator Reads" archives.
Did we miss any of your favorites? Feel free to post your own recommendations in the comments.