One of the best ways to feel better about the world is to do something to help the world.
That's a lesson I learned a long time ago, and it's one echoed in an impressive slate of new books addressing climate change, the extinction crisis and other environmental problems.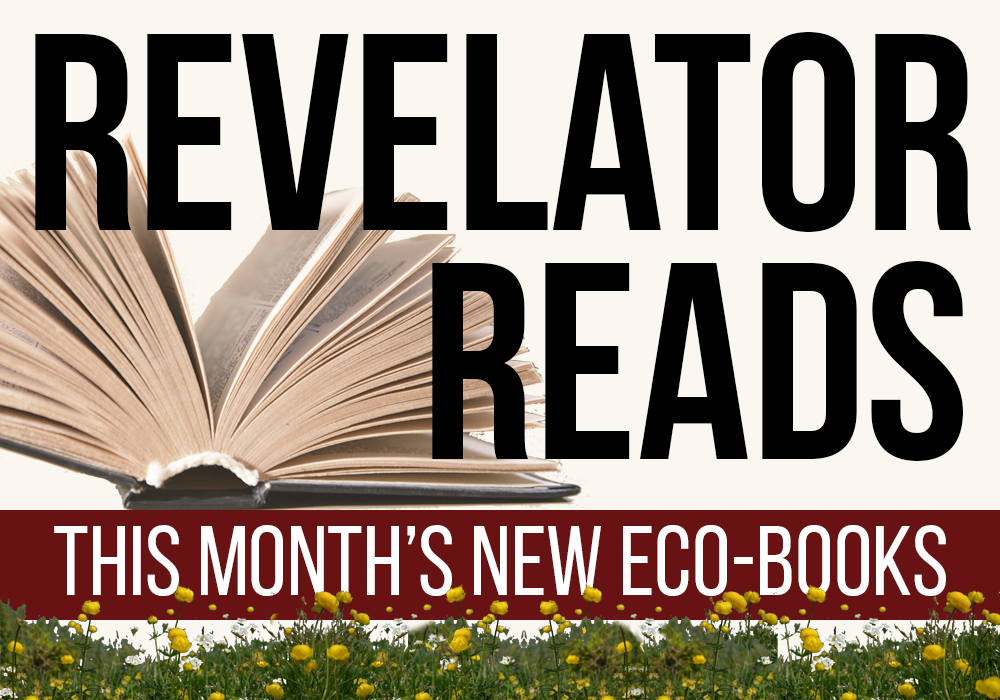 Most of the 13 books on this month's list offer powerful advice and lessons from experience. Several authors tell us horror stories of things we should never let happen again, while a few offer stories of wonder that remind us of the natural world we need to save. All of them should help motivate readers and help keep them moving forward toward a better planet — even in these tumultuous times.
So take a break from the fires, pandemic and election rhetoric, curl up with a good book (or books), and then put what you've learned into action.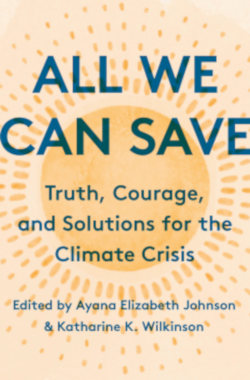 All We Can Save: Truth, Courage, and Solutions for the Climate Crisis edited by Ayana Elizabeth Johnson and Katharine Keeble Wilkinson
Quite simply, this is the climate book of the year. It includes contributions from dozens of scientists, journalists, activists and other experts, including Katherine Hayhoe, Mary Annaïse Heglar, Emily Atkin, Kate Marvel, Kendra Pierre-Louis and Naomi Klein — as well as a wide selection of poets — who collectively aim to build a community of women climate leaders.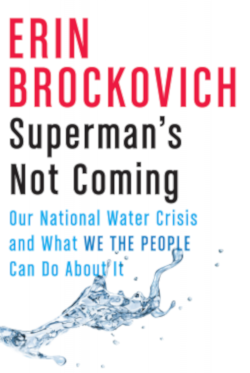 Superman's Not Coming: Our National Water Crisis and What We the People Can Do About It by Erin Brockovich
The famous environmental activist returns with a new book to motivate action for clean water, using examples from around the country, including her long fight against PG&E in California.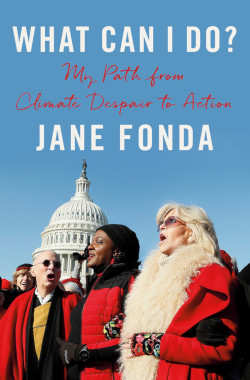 What Can I Do? My Path From Climate Despair to Action by Jane Fonda
You don't need to wait for the next Fire Drill Friday to start reading this one and putting the longstanding activist's lessons into practice.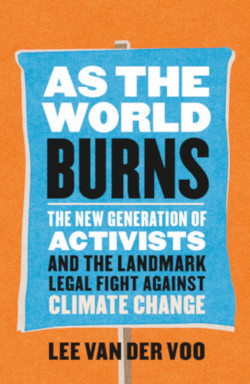 As the World Burns: How a New Generation of Activists Is Leading the Landmark Case Against Climate Change by Lee van der Voo
Talk about standing up to giants. The kids at the heart of the Youth v. Gov climate lawsuit — officially called Juliana v. United States — took their right to a livable planet to some of the highest courts in the land over the past few years. Although the 9th Circuit dismissed the case earlier this year, the plaintiffs have appealed and continue undaunted. This excellent book tells the history of the case and the people behind it, while broadening the discussion to look at the political forces at play throughout the country. I had a chance to read an advance copy a few months ago, and it suddenly feels a lot more relevant now that the Supreme Court is up for grabs.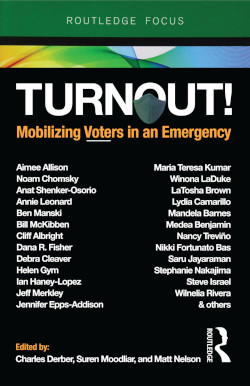 Turnout! Mobilizing Voters in an Emergency edited by Charles Derber, Suren Moodliar and Matt Nelson
Even before the pandemic, this election season had a lot of issues on the table, including climate change, income inequality and systemic racism. This book offers critical guidance for motivating political action in a season where in-person contact feels extra-frightening. Contributors include Maria Teresa Kuma, Bill McKibben, Winona LaDuke and dozens of other experts from a variety of perspectives. The book's website also provides a series of voter-registration tools.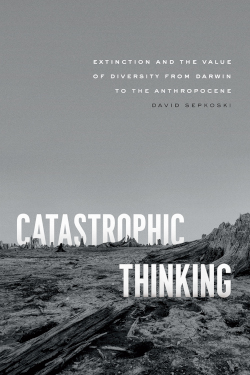 Catastrophic Thinking: Extinction and the Value of Diversity From Darwin to the Anthropocene by David Sepkoski
How do humans perceive the nature of extinction, and how has that shaped how humans perceive each other and aspects of society? This thought-provoking book examines those questions and reveals how knowing that we can lose something forever — and the realization that extinction comes with cultural and ecological costs — motivates us to protect everything else.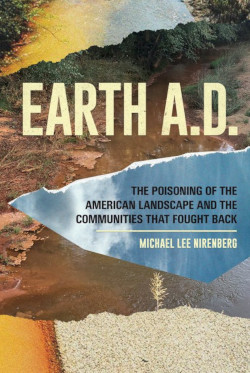 Earth A.D. The Poisoning of The American Landscape and the Communities that Fought Back by Michael Lee Nirenberg
You know all those pesky environmental regulations that have been repealed over the past few years? This deeply researched book examines the histories of two polluted U.S. communities to remind us why those laws and protections existed in the first place.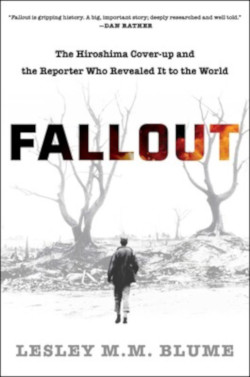 Fallout: The Hiroshima Cover-up and the Reporter Who Revealed It to the World by Lesley M.M. Blume
A true story from the 1940s that echoes today and should especially motivate environmental journalists and people who appreciate — and depend upon — their efforts.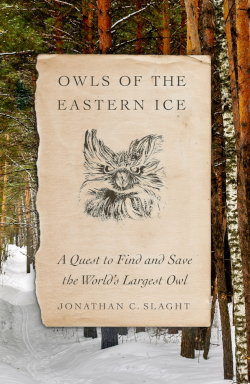 Owls of the Eastern Ice: A Quest to Find and Save the World's Largest Owl by Jonathan C. Slaght
Sit back for a trek to the Russian Far East as the author recounts his team's perilous efforts to study, understand and conserve the Blakiston's fish owl — an utterly massive bird he describes as looking like "a small bear with decorative feathers." This is the type of book that reminds us how amazing the natural world can be and how much it deserves protection.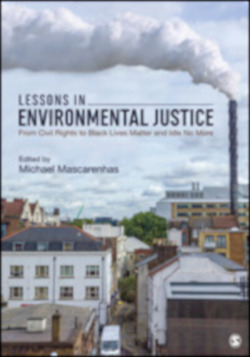 Lessons in Environmental Justice: From Civil Rights to Black Lives Matter and Idle No More edited by Michael Mascarenhas
Essays from 18 experts discuss how our environmental risks often fall upon the world's most vulnerable and marginalized peoples and address the issues through the lenses of science, law, culture, activism and a whole lot more.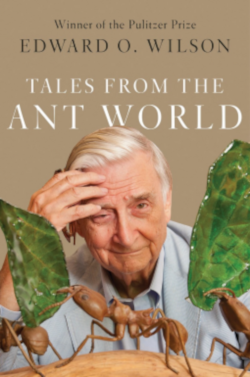 Tales From the Ant World by Edward O. Wilson
The groundbreaking biologist best known for "Half Earth" call to protect 50% of the planet looks to the smaller details in his latest book. Wilson reflects on his decades-long career studying thousands of ant species around the world, and in the process shines a light on the magic and mystery of the natural world.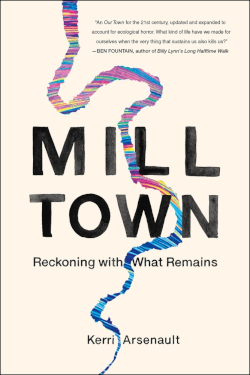 Mill Town: Reckoning With What Remains by Kerri Arsenault
For more than a century, life in Arsenault's hometown of Mexico, Maine revolved around the local paper mill, which dominated the economy but also poisoned the community so badly it became known as "Cancer Valley." This book serves as both a personal reflection and vital history on that slow-moving tragedy. In the process. It also reminds us of the human and environmental costs of the toxins that flow through our society and so many American towns.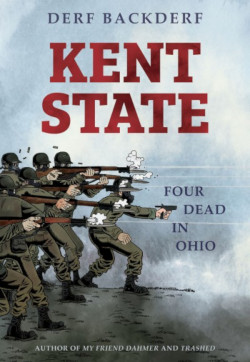 Kent State by John Backderf
The demonization and criminalization of protestors, National Guard troops descending on American cities, armed citizens setting up roadblocks and rooftop sniper stations while looking for imagined outside agitators and anarchists. Does any of this sound familiar? It all happened in 1970, and it's happening again in 2020. The massacre of students at Kent State was obviously not an environmental story, but this powerful work of journalism (in graphic novel form) is very much relevant to today, and it serves to remind us of the ever-present threat and human costs of authoritarianism.