"Horror," wrote novelist and critic Douglas E. Winter, "is not a genre. It is an emotion."
You know what else generates some horrifying emotions? Topics like climate change and extinction.
As we approach the Halloween season, let's dive into those fears with a batch of new books about those most fright-inducing of environmental topics.
These books will scare you — honestly, you should be scared — but they also provide the information, ideas and potential solutions we need to get to a less frightening future.
In other words: We can defeat the monsters.
We've combed through publishers' October catalogs and picked the nine scariest (and most informative) new environmental books coming out this month. Check out our list below and pick the best ones for your scary late-night reading.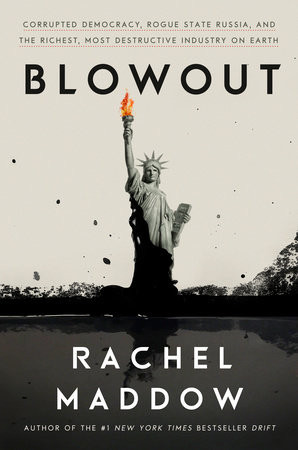 Blowout by Rachel Maddow
The ubiquitous MSNBC host takes a deep dive into the many ways Big Oil threatens democracy around the world, most notably Russia's interference with the 2016 U.S. presidential election (although that's far from the only example). This must-read book gets our vote for the scariest subtitle of the month: "Corrupted Democracy, Rogue State Russia and the Richest, Most Destructive Industry on Earth."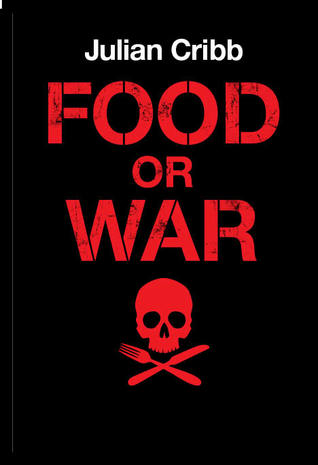 Food or War by Julian Cribb
When people get hungry, they start to fight. When societies go hungry, they get desperate, sometimes leading to conflict, forced migration or war. Is that our future, in the world of climate change and food instability? This new book looks at issues of sustainability, identifies geographic areas of risk, examines how access to food can bring peace, and lays out a series of recommendations for the future.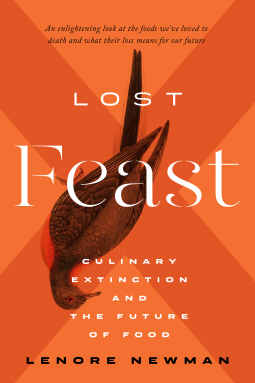 Lost Feast: Culinary Extinction and the Future of Food by Lenore Newman
We've eaten species out of existence and — like any good horror-movie monster — we can expect to repeat the pattern in the inevitable sequel. (Too bad those lost species won't get resurrected for the next chapter.)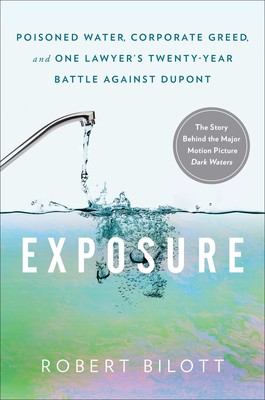 Exposure: Poisoned Water, Corporate Greed and One Lawyer's Twenty-year Battle against DuPont by Robert Bilott
This memoir provides a harrowing account of the author's decades-long legal battle to hold the (in)famous chemical company responsible for covering up of one of the world's worst cases of environmental pollution. It's a terrifying true tale. (In addition to the book, Dark Waters, a movie version of this story, starring water defender Mark Ruffalo as Bilott, opens Nov. 22.)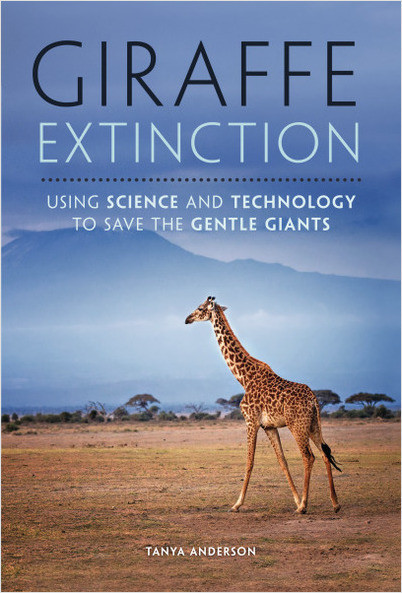 Giraffe Extinction: Using Science and Technology to Save the Gentle Giants by Tanya Anderson
The long-necked African icons face such an increasingly lengthy list of threats that some giraffe populations and subspecies now face the truly terrifying possibility of extinction. This new book, written for high-school-age readers, looks at the problems and introduces kids to the monster-fighters — er, scientists — leading the effort to save giraffes from disappearing.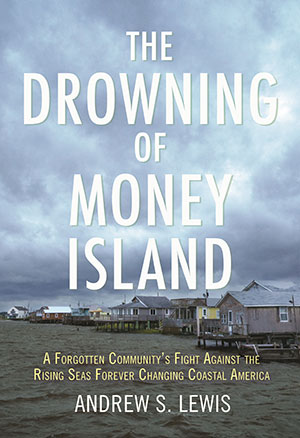 The Drowning of Money Island by Andrew S. Lewis
Many island nations around the world fear for their future under the threat of sea-level rise. For some islands the future is already here. Money Island off the coast of New Jersey, once an economic powerhouse, now serves as a storm-ravaged example of what's to come for islands and other coastal communities.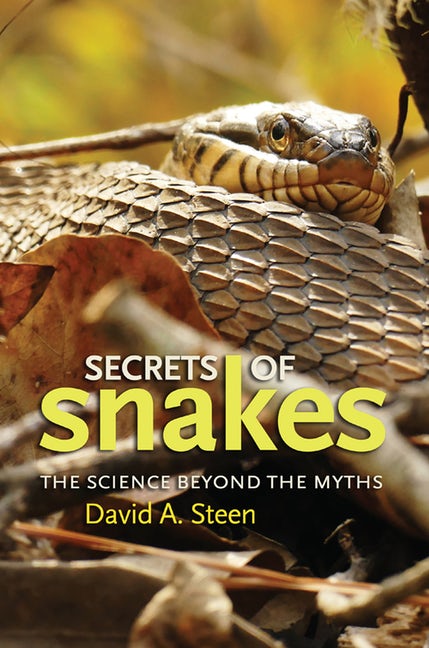 Secrets of Snakes: The Science Beyond the Myths by David A. Steen
There's absolutely nothing scary about this book…unless you have a snake phobia. But even then, Steen's fun and informative tome will do much to calm those fears.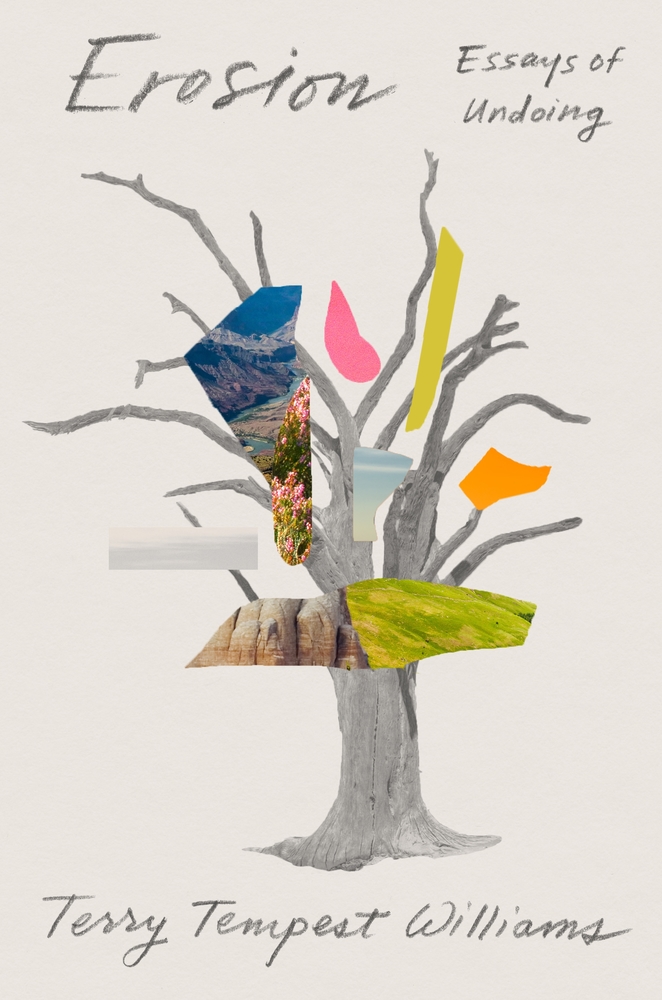 Erosion: Essays of Undoing by Terry Tempest Williams
Land can erode, but so can a sense of self and a belief in our collective needs. Is that what's happening to our country, and to the protections afforded to our vital public lands? The award-winning author (a board member of the Center for Biological Diversity, publisher of The Revelator) examines the state of the country, our political establishments and her own life. This book captures a lot of fearful emotions and realities, but it counters them with beautiful writing, insightful commentary, and a sense of solace and spirituality that comes from life in nature.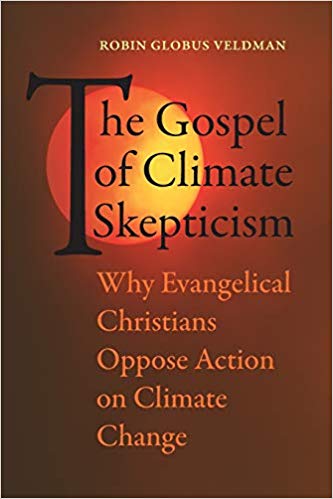 The Gospel of Climate Skepticism: Why Evangelical Christians Oppose Action on Climate Change by Robin Globus Veldman
Why aren't supposedly God-fearing people more terrified about the dangers of global warming? This book upends previous theories that linked their skepticism to anti-science attitudes or apocalyptic beliefs. Instead it reveals how, over the past few decades, evangelical religious leaders and media outlets have selectively used the Bible to inaccurately portray climate science as an attack against religion and a way of life. Scary stuff!
---
That's our list for this month, but don't stop here: You can find dozens of other far less horrific eco-books in the "Revelator Reads" archive.