When I can't get outdoors, I like to curl up at home with a good book.
As you might guess, I'm reading a lot of books these days.
And as I read, I'm finding powerful sources of inspiration for the days that will come after our current times of COVID-19 isolation.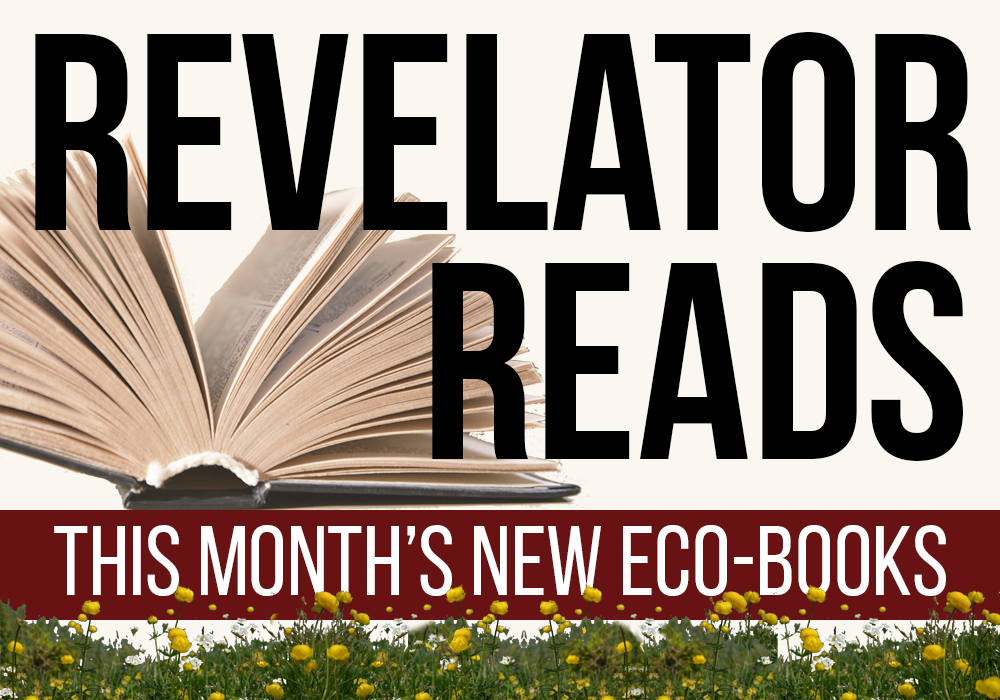 Here's the scoop on 18 fantastic new books — all published this month — offering insight into our natural world, the environmental problems we all face, and strategies for saving the planet and ourselves. You'll find books about wildlife, climate change, pollution, and environmental justice, with selections for adults and kids. We've even got a few novels on the list this month, providing some thought-provoking entertainment.
Obviously most local bookstores are still closed to in-person shopping, but many shops offer curbside pickup or shipping, while publishers and libraries may provide e-books for immediate download. Many of this month's titles are also available as audio books.
No matter how the books end up coming your way, may they offer the inspiration and tools you need to keep going and protecting the planet.
---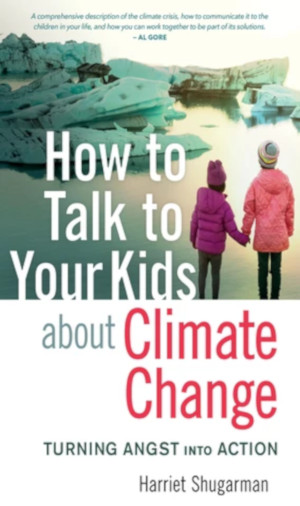 How to Talk to Your Kids About Climate Change: Turning Angst into Action by Harriet Shugarman
How do we embrace the urgent need for change without getting bogged down by overwhelming fear and anxiety about the future? The founder of the ClimateMama website offers a concise resource guide that, despite its kids-oriented title, is geared toward motivating entire families — and through them, their larger social circles — into creating positive change for the planet.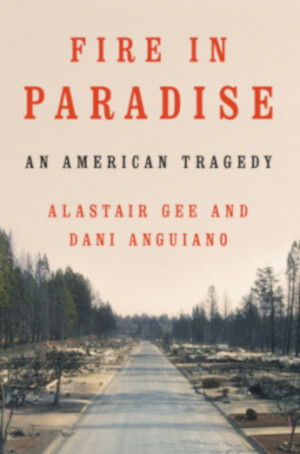 Fire in Paradise: An American Tragedy by Alastair Gee and Dani Anguiano
The full story of the notorious and horrific Camp Fire that ravaged Paradise, California, in 2018. The authors covered the fires for daily newspapers as flames raged through the town, and now they expand upon their reporting to present the full history and the stories behind the tragedy. Along the way, they provide a potent example and warning of things to come in an increasingly warm, dry, overly developed world.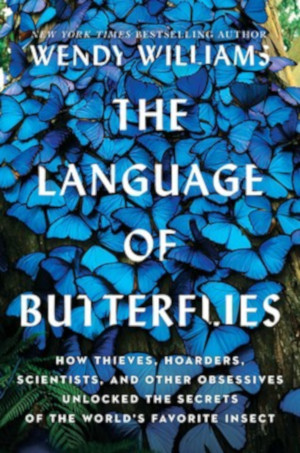 The Language of Butterflies by Wendy Williams
A book as colorful and varied as its titular subjects, from the bestselling author of The Horse. It's a thoroughly engaging mix of science, history, culture and personal narrative, as well as a testament to the need to conserve our fluttering friends. It also comes with the best subtitle of the month: "How Thieves, Hoarders, Scientists and Other Obsessives Unlocked the Secrets of the World's Favorite Insect."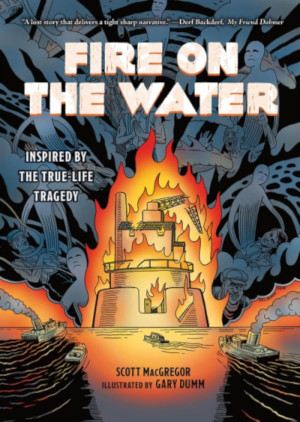 Fire on the Water by Scott MacGregor and Gary Dumm
This stunning graphic novel tells a slightly fictionalized version of one of the first major environmental disasters in the United States, the Lake Erie tunnel fire, and the entrenched racism that nearly made its death toll much, much worse. This book serves as a painful reminder that people died — horribly — so cities like Cleveland could have fresh, disease-free drinking water, and that corrupt politicians and corporations were just fine with the human cost of their actions. (Sound familiar?) MacGregor and Dumm also bring to light the story of Garrett Morgan Sr., the pioneering African-American inventor whose contributions and heroic sacrifices during the tragedy have been mostly erased from the history books — until now.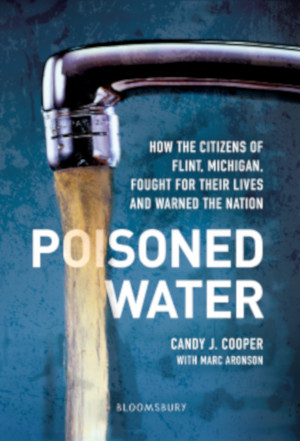 Poisoned Water: How the Citizens of Flint, Michigan, Fought for Their Lives and Warned the Nation by Candy J. Cooper with Marc Aronson
We've already seen several bestselling and powerful books address the Flint water crisis, but this is the first one specifically written for young-adult readers. When you consider that kids were among the worst affected by the Flint tragedy, that makes this a story they need to read and understand — so they can grow up and help prevent it from happening to anyone else.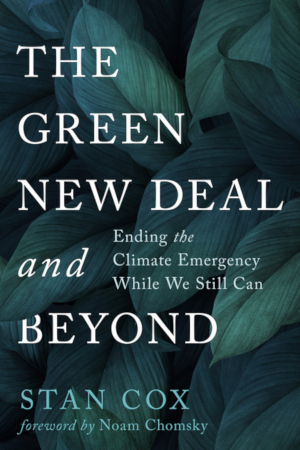 The Green New Deal and Beyond: Ending the Climate Emergency While We Still Can by Stan Cox
The operative word in the title is "beyond." Cox, lead scientist at The Land Institute, walks us through what the current iteration of the Green New Deal misses and what it would take to get to a zero-emissions future. Noam Chomsky provides the foreword.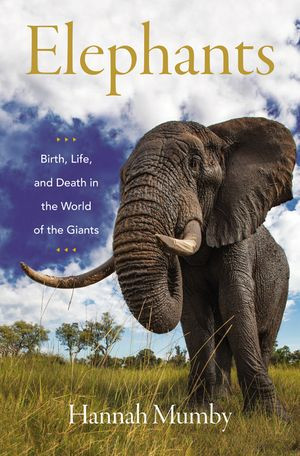 Elephants: Birth, Life, and Death in the World of the Giants by Hannah Mumby
Part autobiography, part science, all elephant. And it's a dynamic call for conservation action, to boot.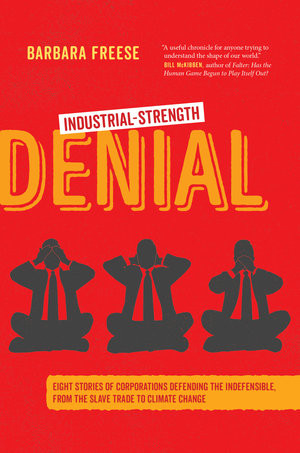 Industrial-Strength Denial: Eight Stories of Corporations Defending the Indefensible, from the Slave Trade to Climate Change by Barbara Freese
The author of Coal: A Human History continues her digs into the past, this time to examine how and why corporations so consistently employ delusion and deception to get their way, why so many of us keep falling for it, and how we can shift the narrative.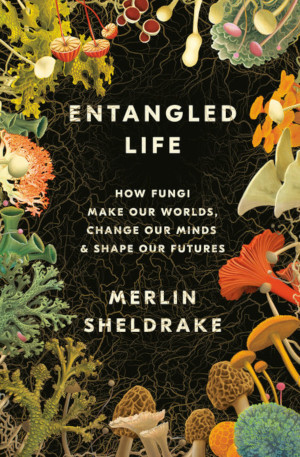 Entangled Life: How Fungi Make Our Worlds, Change Our Minds & Shape Our Futures by Merlin Sheldrake
Fungi are having their moment in the sun, with a magical new documentary and now this entertaining book that dives into the world of mushrooms, molds, yeasts and so much more. Utterly fascinating and eye-opening.    The mouther-watering chapter on truffles is worth the price of admission.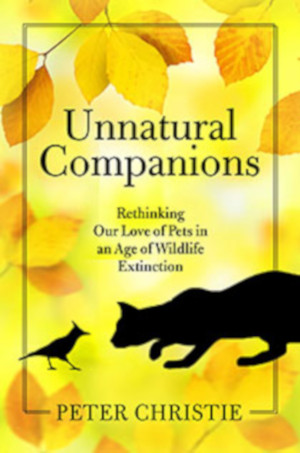 Unnatural Companions: Rethinking Our Love of Pets in an Age of Wildlife Extinction by Peter Christie
As much as we love our pets, our desire for animal companionship comes with a laundry list of environmental ills. Free-roaming housecats and invasive pythons kill native birds (and just about anything else they can find). Dogs carry diseases and harass wild animals. Parrots, songbirds, lizards and other exotic pets are often poached from habitats around the world. Even the toys and food we buy for our pets have an environmental impact. This informative book isn't about shaming pet owners, though; it serves as a call to action to change the ways we acquire, interact with and support our pets, while also providing us with a sustainable path forward.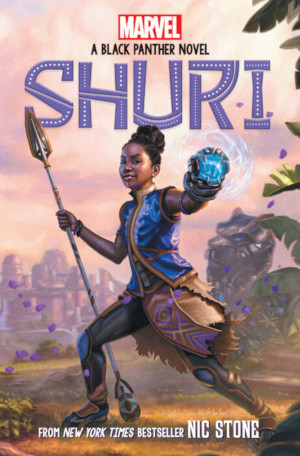 Shuri: A Black Panther Novel by Nic Stone
An environmentally themed young-adult novel based on Marvel Comics characters, in which T'Challa's younger sister must save an endangered plant from extinction — and simultaneously preserve a critical element of Wakandan culture.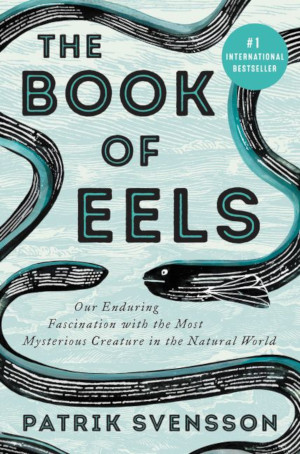 The Book of Eels: Our Enduring Fascination with the Most Mysterious Creature in the Natural World by Patrik Svensson
If you only read one translated-from-the-Swedish treatise on the philosophy, history and science surrounding weird, slippery animals, make it this one. Seriously, it's bizarre and engaging.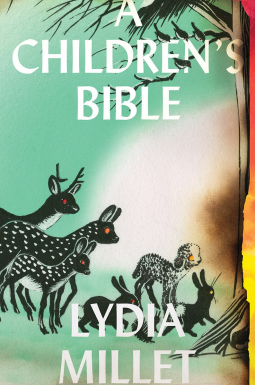 A Children's Bible by Lydia Millet
Full disclosure: This powerful, funny and emotional novel about climate change and extinction comes to you from The Revelator's copyeditor, but really, isn't that even more of a reason to give it a try?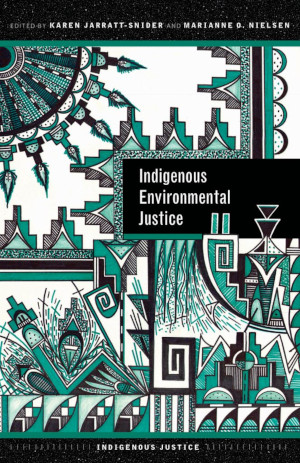 Indigenous Environmental Justice edited by Karen Jarratt-Snider and Marianne O. Nielsen
When pollution harms your physical, financial and spiritual health, it's more than an injustice. But that's what happens time and time again in Indian Country. This book addresses situations ranging from Standing Rock to uranium mining on Navajo and Hopi lands through lenses of colonization, sovereignty and — perhaps most importantly — victory.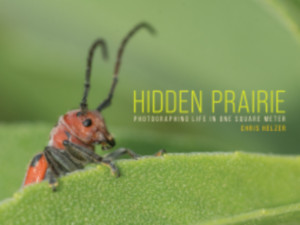 Hidden Prairie: Photographing Life in One Square Meter by Chris Helzer
Most photo books take on an epic scope and try to capture massive concepts or landscapes. This one goes the opposite direction. Helzer spent a year pointing his camera lens at the same tiny plot of prairie land until he captured photos of 113 diverse plant and animal species and the drama that surrounded them. The book also includes a dozen short essays about his experience and the natural history of that one square meter. The whole thing adds up to a magical reading and viewing experience that will inspire you to get down on all fours and stare at the microcosms around us the next time you're outdoors.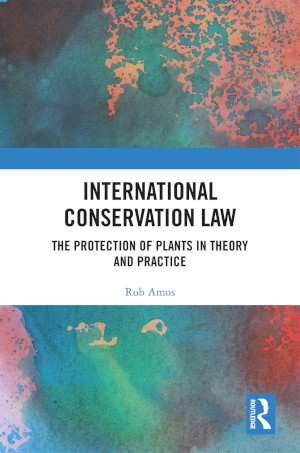 International Conservation Law: The Protection of Plants in Theory and Practice by Rob Amos
We try not to include too many expensive textbooks on this list each month, but we couldn't resist this book dedicated to the thorny issues of the laws behind protecting endangered plants. Amos starts by the book by addressing why readers should care about the world's vegetation and ends it with a chapter critically addressing "humanity's failure to protect plants." In between, he discusses threats ranging from climate change to international trade and invasive diseases and devotes two major sections to ways to move forward. This book isn't for your average home gardener, but it could set the stage for important action toward plant conservation around the world.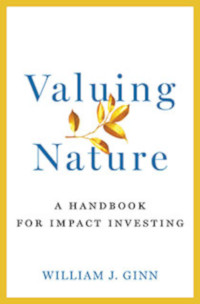 Valuing Nature: A Handbook for Impact Investing by William J. Ginn
If this pandemic has taught us anything, it's that our current capitalistic systems need an upgrade. This book, by the former chief conservation officer of The Nature Conservancy, aims to help nonprofits and others invest in the land, water and green infrastructure. As such, it unfortunately still embraces the ideal of placing and extracting a financial value from natural systems — heck, the final chapter is even entitled "Finding Wealth in Nature." That might seem like an immediate contradiction, and yes, there are plenty of questions about how much impact "impact investing" truly has, but at least there's a values system behind the concept. As such, this might serve, at the minimum, as an important piece of the conversation about our future as we move forward.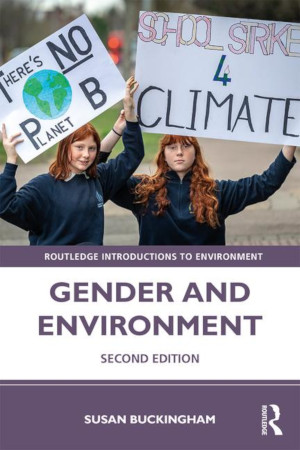 Gender and Environment, 2nd Edition by Susan Buckingham
This fully revised edition of a classic textbook looks at solving our environmental woes through the lens of social inequality, making it the perfect learning tool for the Greta Thunberg/Alexandria Ocasio-Cortez era of activism and progress.
---
That's it for this month. Stay safe and stay tuned for another batch of books on June's list in a few short weeks. Until then you can find dozens of additional eco-books in the "Revelator Reads" archive.