Existential threats to the planet call for practical solutions — along with heartfelt examinations of how we got here and where we're going next.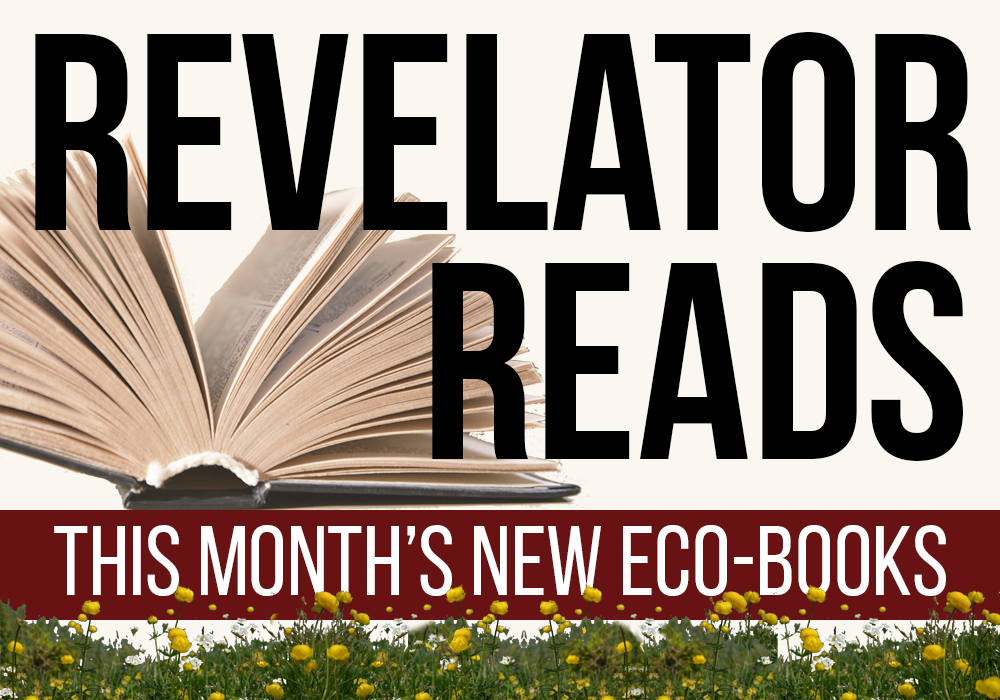 Those themes run strong through this month's new environmental books, including an emotional memoir from climate activist Greta Thunberg and her family that's sure to inspire discussions among other families around the world.
Also hitting bookstores this month: Hope Jahren and other writers tackle the realities of climate change, two authors offer municipalities proven tools to reduce their greenhouse emissions, and several books look back at key moments in environmental history to provide important insight for today.
You'll find our list of March's nine best new environmental books below (plus a few honorable mentions for good measure). Check 'em out, share them with friends, and then put their lessons to good use.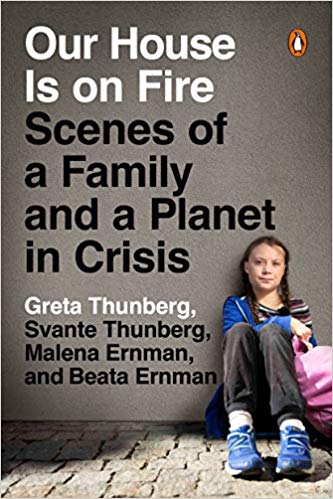 Our House Is on Fire: Scenes of a Family and a Planet in Crisis by Greta & Svante Thunberg and Malena & Beata Ernman      
The influential teenage climate activist teams up with her father, mother and younger sister to tell their family story. Our House shows how they fought through Greta's immobilizing fear of an unlivable planet, exacerbated by her autism, to help her become a force for the future. Most of the book is told through mother Malena Ernman's point of view, and she provides a heart-wrenching and honest examination of the pain Greta experienced — not just from the facts of climate change, but from the attacks by the denial industry — and the healing power of her activism.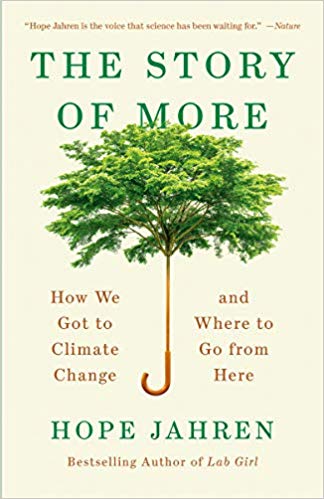 The Story of More: How We Got to Climate Change and Where to Go From Here by Hope Jahren
The author of Lab Girl, 2016's best science memoir, returns with a pocket-sized primer about the state of the planet. Researching the book took Jahren on a journey of discovery, and the result was illuminating. If you want to understand how we got here — and how we're going to move forward — this book offers a concise, thoughtful and surprisingly hopeful message.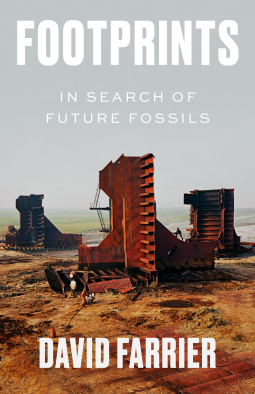 Footprints: In Search of Future Fossils by David Farrier
An anthropological examination of the Anthropocene. Farrier's deeply moving book examines what we're leaving behind on the planet today — everything from plastic pollution to the extra gases in the atmosphere and the bones of our great skyscrapers — and speculates about what these fossils might reveal to future archaeologists studying the lives and deaths of the peoples of the 21st Century.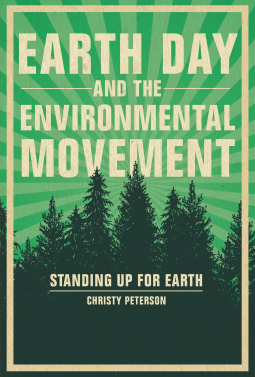 Earth Day and the Environmental Movement by Christy Peterson
This fun, colorful and informative book for high-school age readers looks at the foundations of Earth Day and its continued relevance as we approach its 50th anniversary in a world full of disinformation and newly emerging threats to the environment. (Parents, you'll get a lot from this book, too.)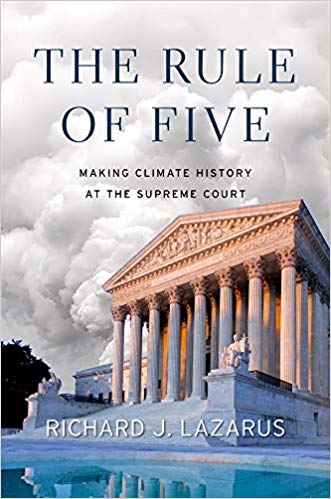 The Rule of Five: Making Climate History at the Supreme Court by Richard J. Lazarus             
The complex story behind Massachusetts v. EPA, perhaps the most important environmental case to ever come before the U.S. Supreme Court. It's not just a tale of unlikely triumph — it's also an important look at the power of the courts that's especially resonant as the Trump administration shapes (or perhaps misshapes) the future of the judicial system.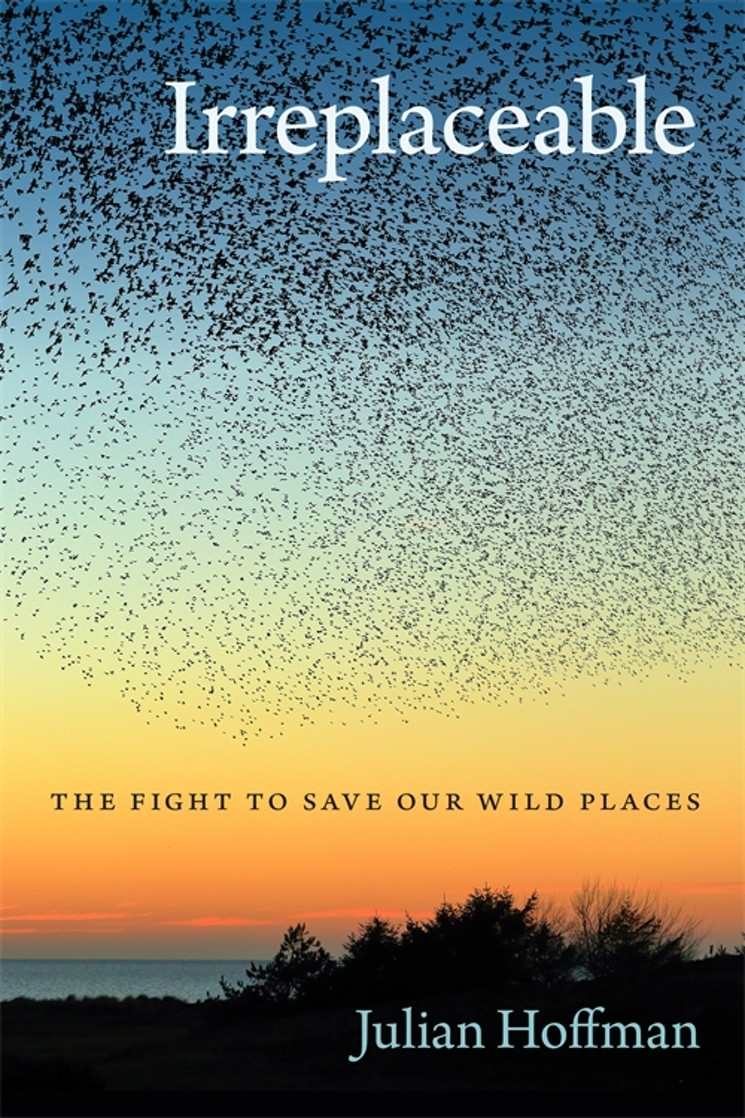 Irreplaceable: The Fight to Save Our Wild Places by Julian Hoffman
The best way to renew your drive to protect imperiled ecosystems is to visit wild spaces. The second-best way is to read impassioned reporting like this book, which takes readers on a journey to some of the world's most imperiled places and the species that live in them.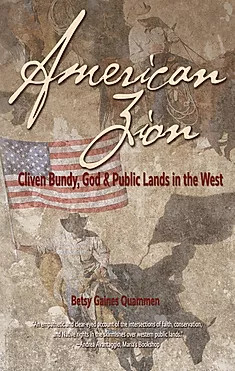 American Zion: Cliven Bundy, God & Public Lands in the West by Betsy Gaines Quammen
As the cultural influence of the Bundy family continues to grow among America's right-wing militias and other extremist groups, it's important to look back to see how their rebellion against the federal government got its start — and where it could go next.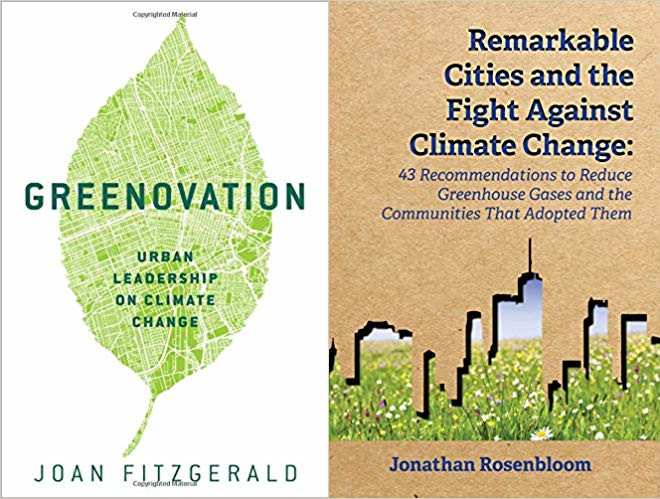 Greenovation: Urban Leadership on Climate Change by Joan Fitzgerald
Remarkable Cities and the Fight Against Climate Change by Jonathan D Rosenbloom
How can cities reduce their greenhouse-gas emissions? That's a big question, and an important one, since urban centers play an oversized role in the climate crisis — and since national governments around the world seem to be increasingly dropping the ball on solving the problems we've created. Fitzgerald's book uses interviews and examples from 20 North American and European cities to identify the policies and strategies that work, especially as they relate to emissions-heavy buildings, transportation and energy systems. She also digs into how state and national governments sometimes hold cities back on their climate efforts and devotes an entire chapter to issues related to just transitions for low-income communities.
Rosenbloom's book, meanwhile, builds off of his work as founding director of the Sustainability Development Code project, which envisions the creation of sustainable and equitable communities. The book offers 43 proven regulatory examples that can help cities reduce their emissions by incentivizing progress or removing barriers to change. Taken together these two books present a powerful opportunity to build (or rebuild) the cities of the future.
---
But wait, there's more!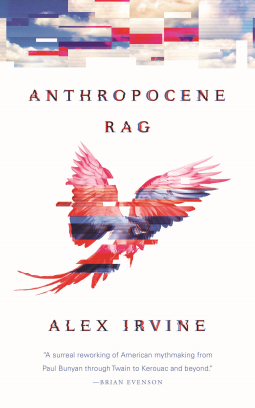 Other notable books out this month include Cranky Uncle Vs. Climate Change by SkepticalScience.com founder John Cook; marine conservation pioneer Callum Roberts' Reef Life: An Underwater Memoir; the apocalyptic science fiction novel Anthropocene Rag by Alex Irvine; and Adrienne Martini's Somebody's Gotta Do It, a book that aims to inspire readers to run for local office and create positive political and environmental change in their communities.
---
That's it for this month. Stay tuned for another batch of books on April's list in a few short weeks. Until then you can find dozens of additional eco-books in the "Revelator Reads" archive.