The New Year got off to a rocky start, with deadly fires throughout Australia and international political tensions rising to a frightening level.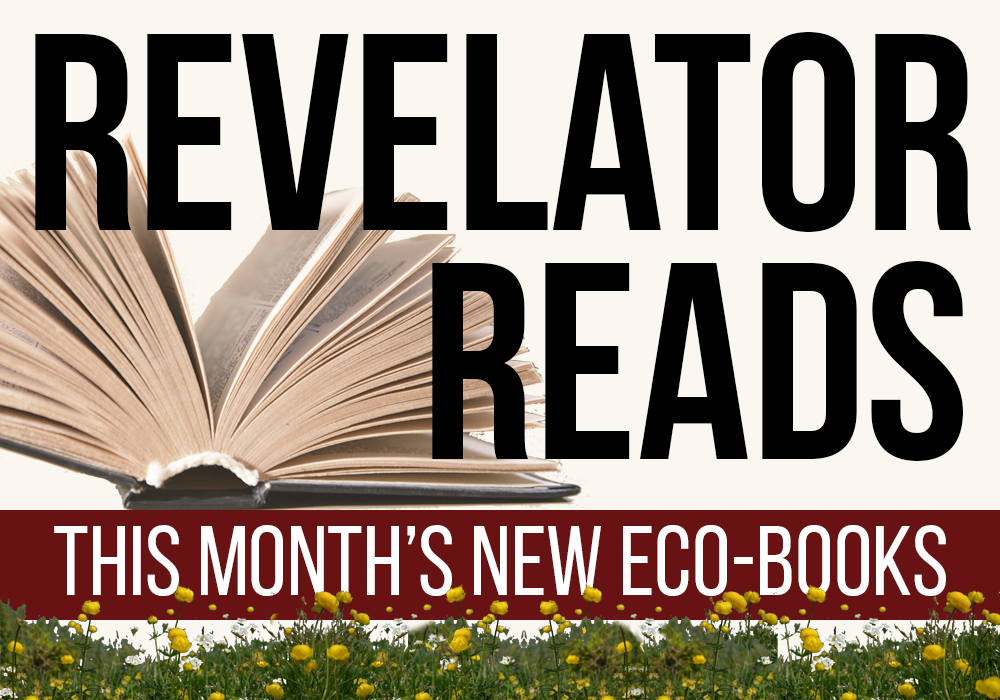 What's the best way to get past the dread and return to action? One option is to turn your attention toward new and proven ideas for saving what matters most.
Below you'll find the eight most interesting, inspiring and energizing new books coming out in January 2020. Half of them cover the climate crisis in one way or another, while the rest take on issues related to animals and wildlife. Some are for professional conservationists, while others are for anyone interested in the issues that define our modern world. All are worth your time.
---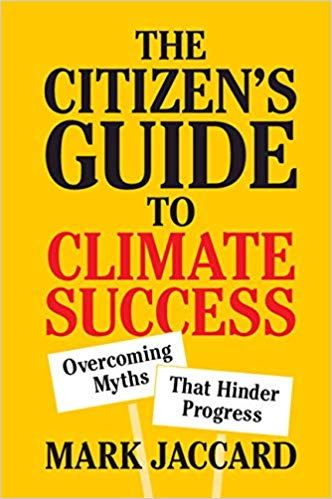 The Citizen's Guide to Climate Success by Mark Jaccard   
Ever feel paralyzed by the scope and threat of climate change? You're not alone, but this new book aims to turn that around and get people moving. Part of it discusses the best individual actions we can all take, while the rest focuses on identifying the most important societal and political actions to prioritize. Along the way the book busts some myths perpetuated by the climate-denier industry and even debunks a few misconceptions held by well-meaning environmentalists. Jaccard can be a bit too provocative at times, but he backs his conclusions up with the latest science and delivers a book worth reading and discussing — not to mention acting upon. (Guide is out in paperback this month, with a free open-access PDF available in February.)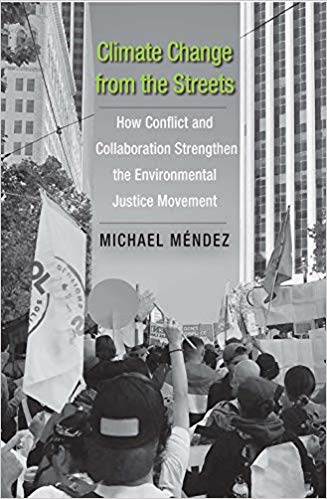 Climate Change From the Streets by Michael Méndez
Méndez argues that the climate crisis is also a crisis for public health, especially in lower-income communities of color, and that both problems can only be solved by addressing issues of environmental justice. His book, subtitled "How Conflict and Collaboration Strengthen the Environmental Justice Movement," taps into Méndez's own research into California communities and grassroots activism to show how the problems that plague us can also bring us together — but only if we invite everyone to the table.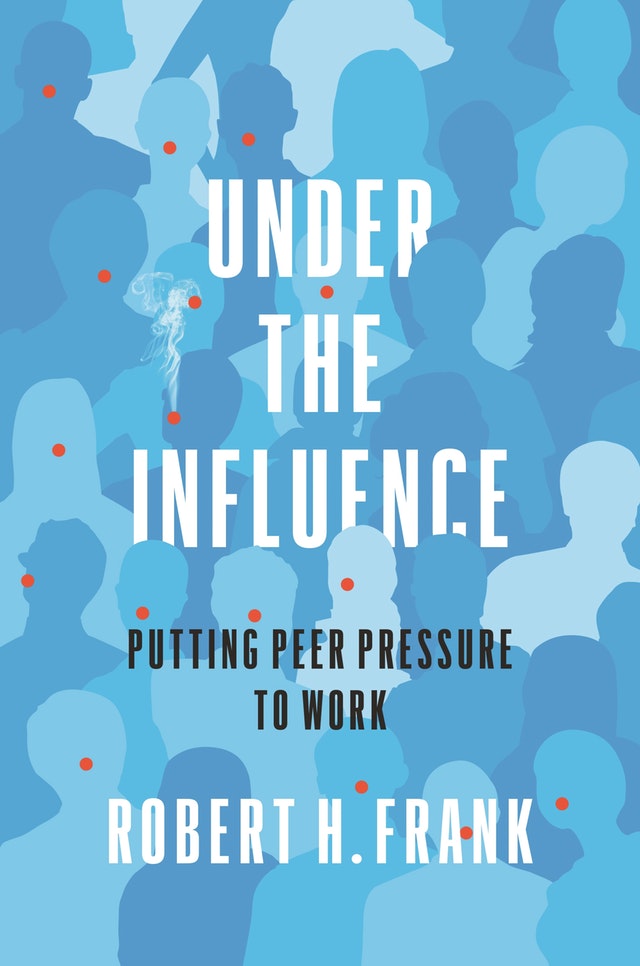 Under the Influence: Putting Peer Pressure to Work by Robert H. Frank
This broadly themed book addresses the complexities of our social environments — for example, how group behavior gives rise to bullying — but a lot of what it discusses applies to worldwide environmental issues, too. The result is a combination of psychology and economics that illustrates how the human "herd instinct" can be put to good use to solve the climate crisis and other problems.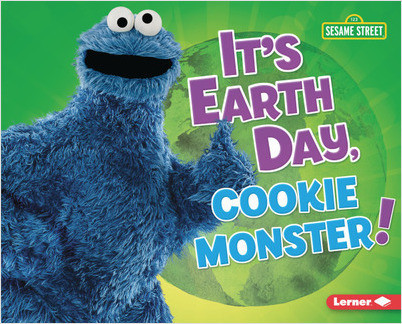 It's Earth Day, Cookie Monster! by Mary Lindeen
Every day is Earth Day, just as every day is another opportunity to eat a cookie — or help teach kids to take care of the planet. This is the sixth book in the deliciously fun "Go Green with Sesame Street" series, which just goes to show you that "C is for Conservation."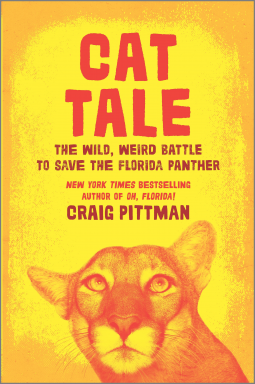 Cat Tale: The Wild, Weird Battle to Save the Florida Panther by Craig Pittman
Pittman has done more than probably any other newspaper journalist to document the twists and turns of efforts to conserve and protect the Florida panther — not to mention the failures we've had along the way. Now he revisits the history of these critically endangered big cats and the people who helped them in this remarkable work of longform reporting.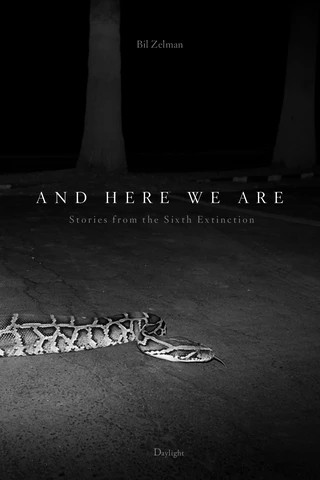 And Here We Are: Stories From the Sixth Extinction by Bil Zelman
A stunningly beautiful photo book — shot like a moody black-and-white movie — showcasing endangered species and the fragile, human-influenced environments in which they precariously hang on. Biologist E.O. Wilson (Half-Earth) provides the foreword.
Here's something different: a thick, square-bound magazine from the folks behind The Nib, the web's best political cartooning site (which often covers environmental topics). This collection includes short stories, art and gags by more than three dozen writers and cartoonists, covering topics like extinction, wildlife trafficking, livestock, and our relationships with our pets. The result is a heady mix of politics, journalism, philosophy and eye-opening humor.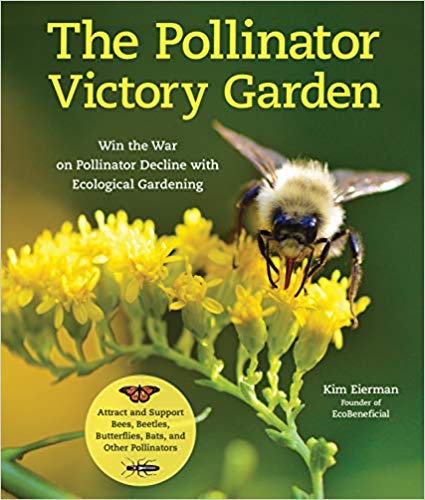 The Pollinator Victory Garden by Kim Eierman
Victory gardens helped feed communities and troops during the first and second world wars. This book aims to translate that success to a similar effort: establishing year-round pollinator-friendly gardens in our backyards to help boost populations of bees, birds, bats, butterflies and other species — and in the process help "win the war against pollinator decline." It's not just for backyards, though; Eierman also discusses lawn alternatives (get rid of that grass!) and how to apply the same ideas to other areas throughout our developed communities. The book includes a resource list to help readers apply its recommendations to the needs of plants and wildlife in various parts of the country.
---
Well, that's it for this month. Stay tuned for a fresh batch of books on February's list in a few short weeks. Until then you can find dozens of additional eco-books in the "Revelator Reads" archive.