This week's midterm elections didn't quite deliver the expected "blue wave," but they did bring some welcome news for the environment — and the planet.
The most notable progress occurred on the state and local level, where several new progressive candidates will now take office and successful ballot initiatives will help preserve habitats and support clean energy.
With the Democrats now in control of the House of Representatives, President Trump has at least one major barrier to accomplishing his pro-business, anti-environmental agenda. Congress won't have the ability to block many of his attempts at deregulation, which don't require congressional approval, but they could help hold the line on harmful legislation such as the barrage of attacks against the Endangered Species Act that the Republican-led Congress has pushed over the past two years.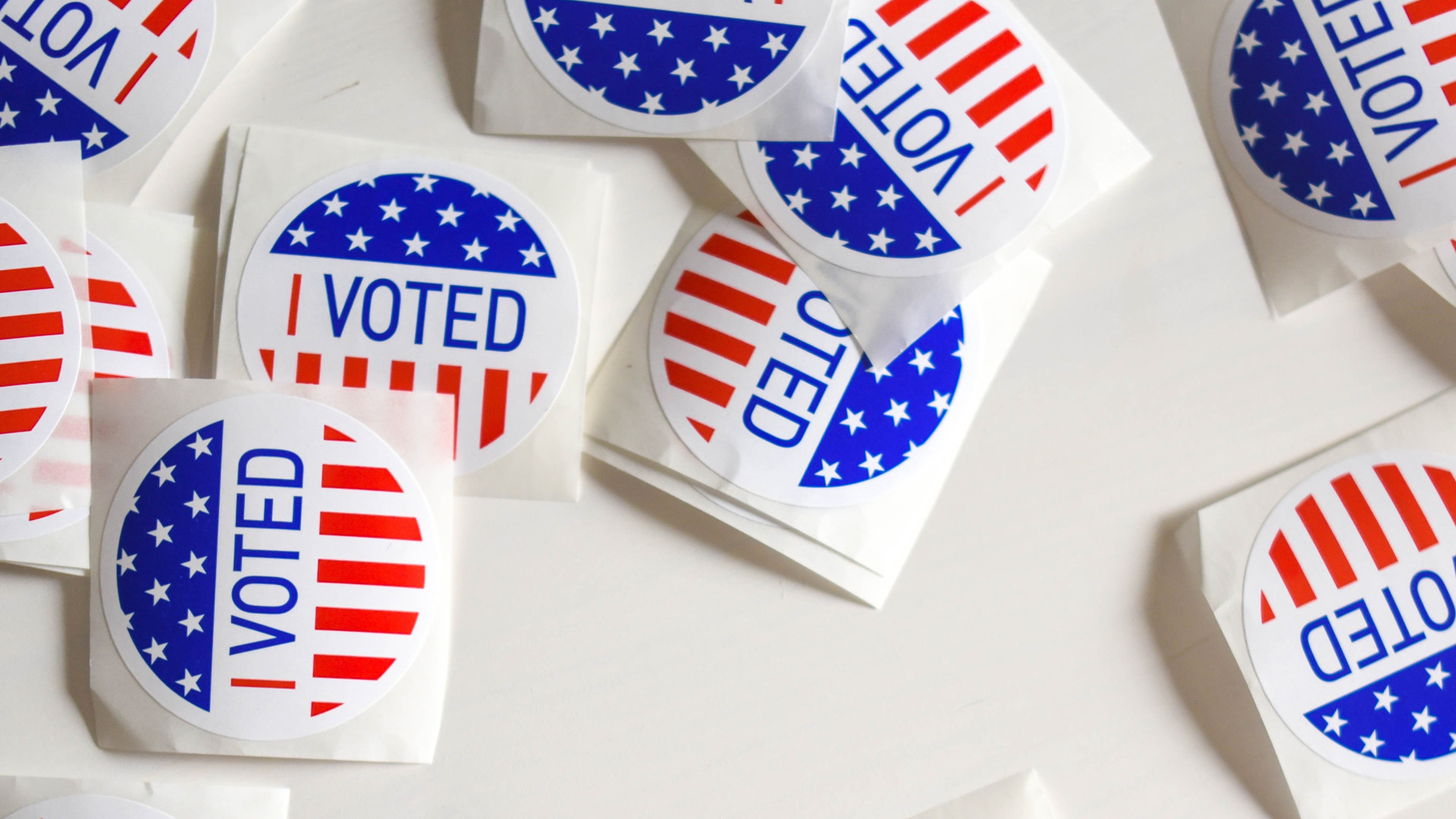 Of course, the likelihood of the Democrats in Congress passing any new environmental legislation in 2019 seems slim, as Republicans have increased their control of the Senate. And locally, several important ballot measures failed to pass, including a much-watched carbon pricing proposal in Washington, pushing back critical potential to protect the climate.
But still, the next two years will likely see progress on several environmental initiatives, while several anti-environmental initiatives pushed by the Trump administration will probably be slowed, at the very least.
Here are some results from notable elections around the country — and what they could mean for the future of the planet.
Congress
Several progressive victories took place on the congressional side, perhaps most notably the election of 29-year-old Alexandria Ocasio-Cortez in New York, whose climate-change platform included "transitioning the United States to a carbon-free, 100 percent renewable energy system and a fully modernized electrical grid by 2035."
Minnesota and Michigan, meanwhile, elected the first of two Muslim women ever to serve in Congress. Ilhan Omar campaigned on a platform that addressed clean energy and environmental justice, while Rashida Tlaib promised progress against pollution and for the EPA.
Congress also gained its first two female Native American representatives, Sharice Davids in Kansas and Deb Haaland in New Mexico. Each campaigned on a number of environmental issues, including climate change and clean water.
RAINBOW WAVE: "It is the end of one-party rule in the United States and the beginning of a new Democratic Party — younger, browner, cooler, more women, more veterans." #midterms #midterms2018 #bluewave #rainbowwave @AC360 @CNN pic.twitter.com/6GKVlFjJDt

— Van Jones (@VanJones68) November 7, 2018
For the first time in more than 30 years, Democrats flipped a House seat in South Carolina. Former ocean engineer Joe Cunningham won an upset victory over Republican Kate Arrington. Cunningham campaigned on a platform opposing offshore drilling. Opposition to offshore drilling on the East Coast appears to be mounting throughout the Southeast, with Floridians taking a decisive stand on the issue as well.
Florida did not reelect Republican Rep. Carlos Curbelo, a leader on the bipartisan Climate Solutions Caucus, which has never accomplished much but did at least embrace Republicans who took moderate stands on climate change. All told the caucus lost about a third of its 45 Republican members.
Beyond the individual races, the Democratic wins will cause a shift in priorities for the entire Congress. Nancy Pelosi, who seems poised to regain her previous position as speaker of the House, told The New York Times she plans to revive a committee on climate change and seek legislation on energy conservation and other climate-change mitigation efforts.
The EPA could also get renewed support in Congress. Rep. Frank Pallone, who is expected to take over leadership of the House Energy and Commerce Committee, told Washington Examiner, "We have serious concerns with how Trump's EPA has consistently sided with the special interests over people's health and the environment and we will look to restore the environmental protections that have been gutted over the last two years."
Democrats will also take leadership of the House Scientists and Science Committee, which has been chaired by notorious climate denier Lamar Smith (who is retiring, only to be replaced in the House by another climate denier, former Ted Cruz chief of staff Chip Roy). The committee's likely new chair would be Texas Democrat Eddie Bernice Johnson, who said her priorities will be acknowledging and mitigating climate change and "defending the scientific enterprise from political and ideological attacks, and challenging misguided or harmful Administration actions."
If you're not a science journalist you probably can't appreciate the sheer and utter trash that has come out of the House Science Comittee for the last decade but I'm here to tell you changing that leadership is *huge*. https://t.co/bZfwZxGhop

— Erin Biba (@erinbiba) November 7, 2018
Finally, the House Natural Resources Committee — currently chaired by Republican Rob Bishop of Utah, who consistently votes against endangered species and public lands — is likely to have a new chair, re-elected Arizona Democrat Raúl Grijalva, who has said he wants Interior Secretary Ryan Zinke to testify before the committee next year. "We will conduct oversight and we will hold Interior accountable," Grijalva told Outside magazine last month.
Senate
Shockingly, Florida Governor Rick Scott, who had been heavily criticized for his mishandling of the state's red tide crisis and other environmental issues, appears to have won his bid for the Senate, potentially defeating incumbent Bill Nelson, who called Florida "ground zero" for climate change. (The race is currently headed for a recount, although Scott has declared victory.)
The Senate did lose North Dakota Democrat Heidi Heitkamp, who never had a very good environmental record, but gained Republican Kevin Cramer, who helped shape President Trump's energy-dominance agenda and has one of the worst environmental records tracked by the League of Conservation Voters.
In one of the few bright spots in the Senate, Nevada elected Democrat Jacky Rosen, who campaigned on issues related to protecting public lands. She defeated Dean Heller, a foe of wilderness and national monuments.
Governors
The nation's governors will now include three new candidates who made commitments to 100 percent renewable energy — Jared Polis of Colorado, Gretchen Whitmer of Michigan and J.B. Pritzker of Illinois. Polis's plan is actually the most ambitious in the country.
New Mexico, meanwhile, elected Michelle Lujan Grisham, who has spoken out against President Trump's attacks on public lands. She defeated Steve Pearce, who advocated for transferring ownership of federal lands to the states. Lujan Grisham also pledged to make her constituency "the clean-energy state of America," possibly by regulating methane emissions. She has, however, also promised to work with the state's powerful oil and gas industry.
These races could have potential impacts on the policies pushed by the Western Governors' Association, which includes Colorado and New Mexico. The Association frequently takes on policies considered favorable to extractive industries.
Maine elected its first female governor, Janet Mills, who as the state's attorney general stood up to Scott Pruitt's deregulation at the EPA (but who has also been criticized for attacking tribal water and fishing rights). She will replace climate denier Paul LePage, who blocked new wind-power projects and repeatedly claimed that existing windmills used motors to turn their turbines. LePage says he plans to move to Florida, which seems appropriate.
Speaking of Florida, voters elected as their next governor Ron DeSantis, who famously said "I am not a global warming person." He won over opponent Andrew Gillum, whose eight-page environmental agenda would have tackled renewable energy, climate change, sea-level rise, nutrient runoff and other topics.
Meanwhile, as expected, California elected Gavin Newsom to succeed Gov. Jerry Brown. Newsom is expected to follow Brown's climate-change mandate, but he also inherits the greenhouse-gas emissions problems from state's enormous fossil-fuel industry.
One last piece of good news amidst the governor's races: Climate skeptic Scott Walker of Wisconsin has lost his bid for reelection to Democrat Tony Evers, who campaigned against Walker's poor environmental record.
Ballot Initiatives
There was more bad news than good on the environmental front when it came to voting on ballot initiatives.
The biggest environmental win that happened through the ballot initiative process came from Florida. Voters there approved Amendment 9, which covered two unrelated issues, banning offshore oil and gas drilling in state waters and banning the use of electronic cigarettes in workplaces. The drilling ban was supported by environmental interests as well as the tourism industry, both of which would like to keep Florida's waters and beaches clean.
In another win for the environment, Nevada voters passed Question 6, which seeks to increase the amount of energy the state's utilities need to get from renewable sources such as wind, solar and geothermal. Question 6 increases the renewable portfolio standard to 50 percent by 2030.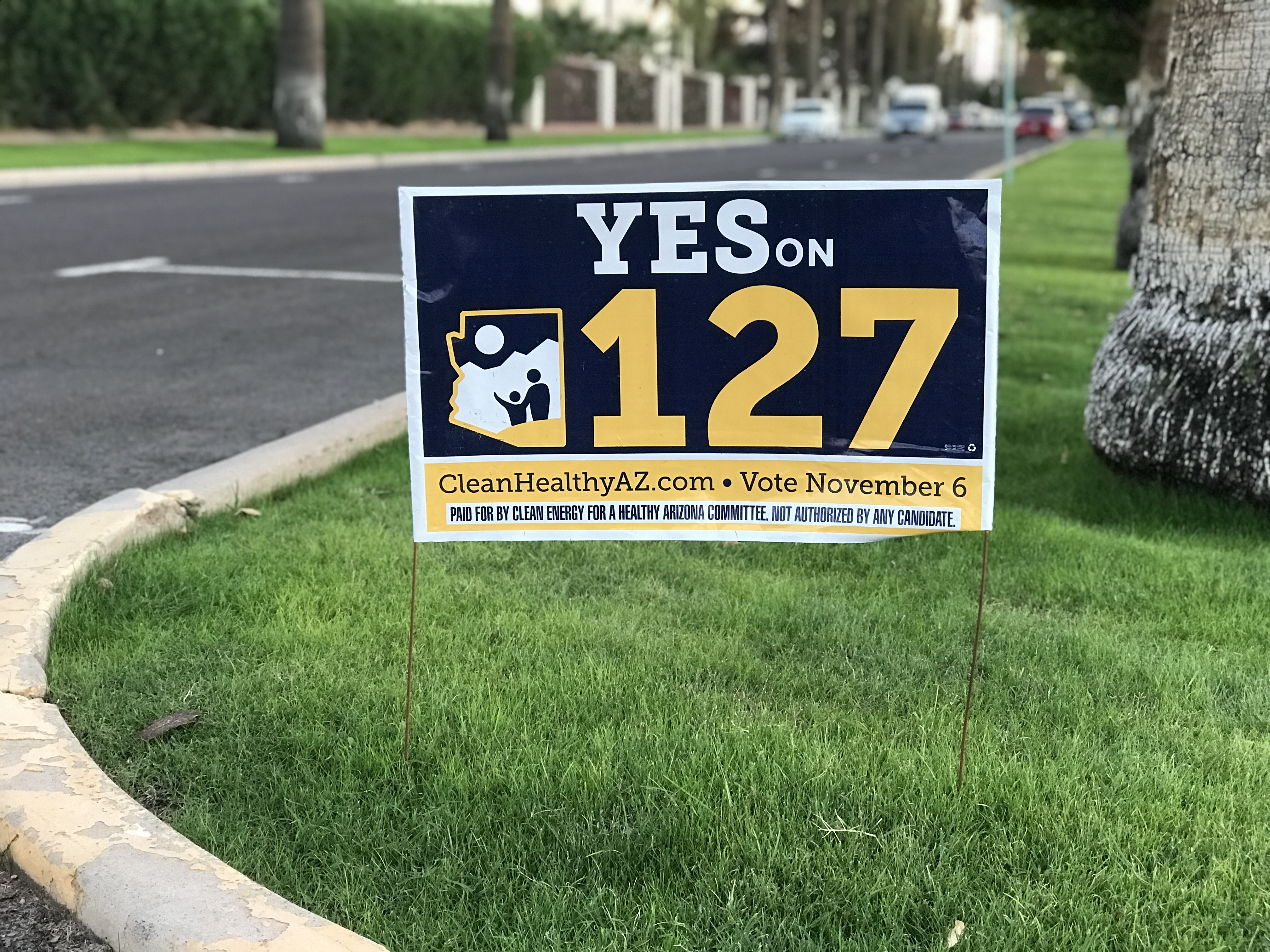 Arizona had an identical measure, Proposition 127, on the ballot, but it was soundly defeated after an outpouring of $30 million from its opponents, including the state's biggest utility.
In what was likely the most-watched environmental ballot initiative race, Washington's Initiative 1631 was defeated. If it had passed it would have been the first state-wide initiative to put a fee on carbon pollution. Environmental supporters hoped Washington would be a good proving ground to inspire more carbon pricing programs across the country, but voters didn't go for it this time and have defeated similar measures in recent years.
While Colorado voted in clean-energy enthusiast Jared Polis as governor, voters defeated Proposition 112, which would have increased the buffer between oil and gas drilling operations and occupied homes and businesses.
Two other ballot measures sought to protect clean water. Montana's Initiative 186, which would have set stricter standards for the mining industry, was defeated. And so was Alaska's Measure 1, which would have protected salmon habitat.
Other Races
Congress and the Senate tend to get the most attention, but local candidates also deserve attention.
Several states got new attorneys general in the midterms, most notably New York, where Letitia "Tish" James will succeed acting Attorney General Barbara Underwood. The office, somewhat tainted by former AG Eric Schneiderman's abuse and assault scandal, has nonetheless done admirable work on climate for years, something likely to continue under James.
In Utah, San Juan County Commissioner Rebecca Benally — who opposed Bears Ears National Monument and who actually said "national monuments kill people" — was defeated by Bears Ears supporter Kenneth Maryboy.
Another land commission race went to Democrat Stephanie Garcia Richard in New Mexico, who campaigned on promises to regulate polluters, including some natural gas fracking operations.
This is just the tip of the iceberg, as local shifts in power have been reported all over the country. Those city, county and state governments could hold the true power for moving on climate change even as the Trump administration continues to drag its heels.
Everybody is upset about high level losses but the truth is we're getting tons of tiny wins all over the country and these positions in local politics will make a huge and direct difference in people's lives. https://t.co/I3sieEQSrz

— Erin Biba (@erinbiba) November 7, 2018
Final Impressions
To many, the election illustrated how deeply divided the country has become. As The Washington Post put it, "Red states got redder, and blue states got bluer on Tuesday."
Is that entirely true, though? Red states like Texas and Florida actually experienced incredibly competitive campaigns, with narrow losses by Beto O'Rourke and Andrew Gillum. The political divisions in this country are quite evident, but so in many ways are the connections.
So, too, is the shift toward progressive ideals. Democrats won over more independent and undecided voters this year, a change from the 2016 and 2014 elections.
Still, the divide does exist, and we can almost certainly expect big fights on environmental issues — if not all political issues — on the horizon. President Trump has already declared that he's ready to come out swinging as soon as the Democrats try to stand in his way, and especially if they move to investigate any of the many issues tainting his administration. Meanwhile he's attacking the press and cleaning house of his less-than-enthusiastic supporters, including Jeff Sessions.
But with Democrats now in control of the House and heading up key committees, it's at least a fairer fight.
The age of big money, however, will continue. Billions of dollars were sunk into this election, and big spending by energy companies almost certainly tanked several of this year's ballot initiatives. With that unlikely to change any time soon, political progress on climate change and other issues will have a tough road ahead.
The path, though, is somewhat clearer than it was just a few weeks ago, and that's likely to continue — at least until the 2020 election season ramps up.