Pop quiz: What did the quagga look like?
If you're scratching your head, you're probably not alone. It's been 137 years since this South African zebra subspecies went extinct, and it was only photographed once, so its image doesn't exactly leap to mind.
The quagga isn't the only lost species that's fading from our memory. A recent art project asked 20 illustrators around the world to draw extinct species like the quagga, great auk and sea mink without looking them up first.
The results were … not very accurate.
Take the Pyrenean ibex, for example, which went extinct just 20 years ago: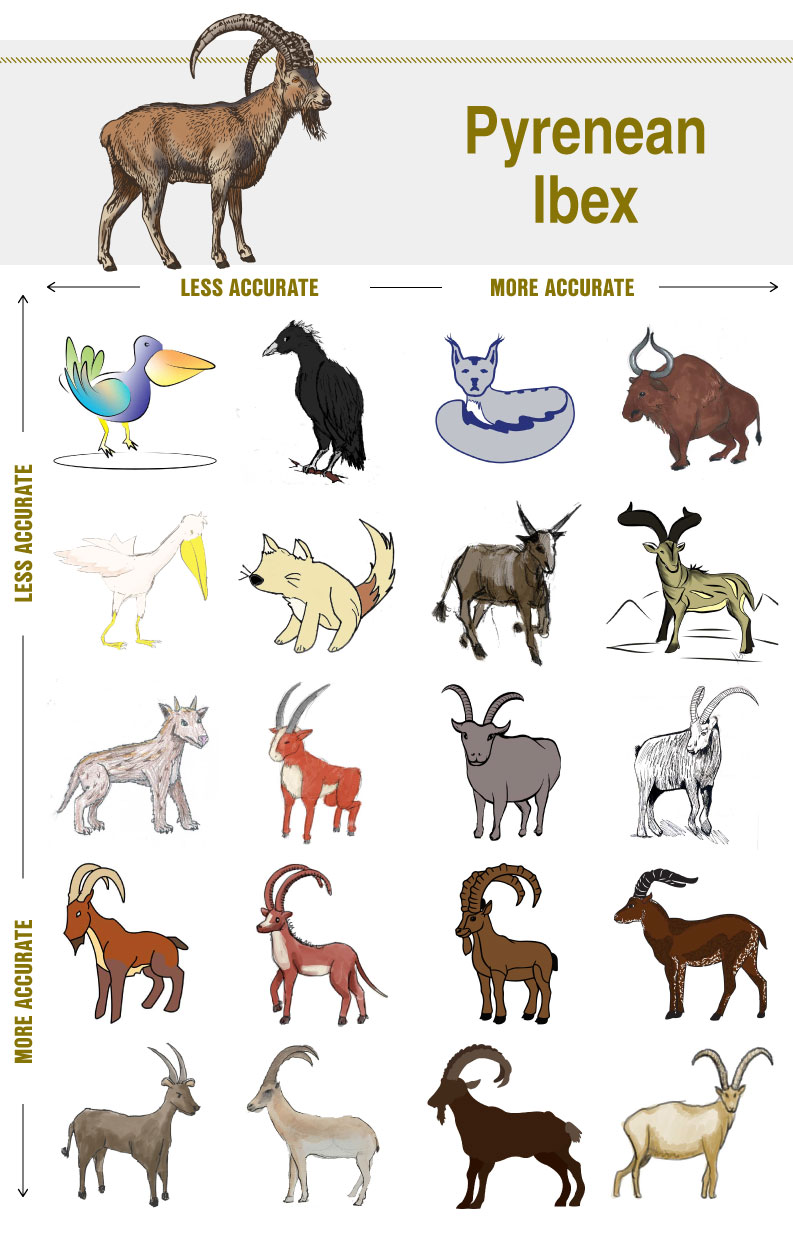 As you can see, a lot of the illustrators had the antelope family in mind, but some of their images differed dramatically from the ibex's actual appearance. A few artists apparently thought the ibex was a bird.
The project was the brainchild of a safari tourism company called Tanzania Expeditions, which created it as a tool for conservation outreach.
"We know how much people love lions, tigers, zebras and elephants," says Justin Mtui, the company's CEO. "But can they imagine a world where people didn't know these animals? We wanted to highlight the importance of keeping these species a part of our world by showcasing how some of those historic animals — many of which lost to human intervention — have been erased from knowledge."
A few of the artists report that they had an idea about what some of these extinct species looked like before sitting down to draw. Others had more difficulty — and they found that troubling.
"It made me realize that I actually don't know many of the extinct animals, apart from the dodo," says Connor Handley, a designer based in the United Kingdom.
The artists tell us that the experience offered them a valuable lesson.
"I think this project really highlighted how little awareness there are of some now-extinct animals, and it does make you worry about which of our current wildlife could be completely extinct and unknown in future," says French illustrator Candice Massaria. She adds that she wasn't too pleased to see how her drawing of the extinct moa differed from reality. We won't tell you which of these was hers: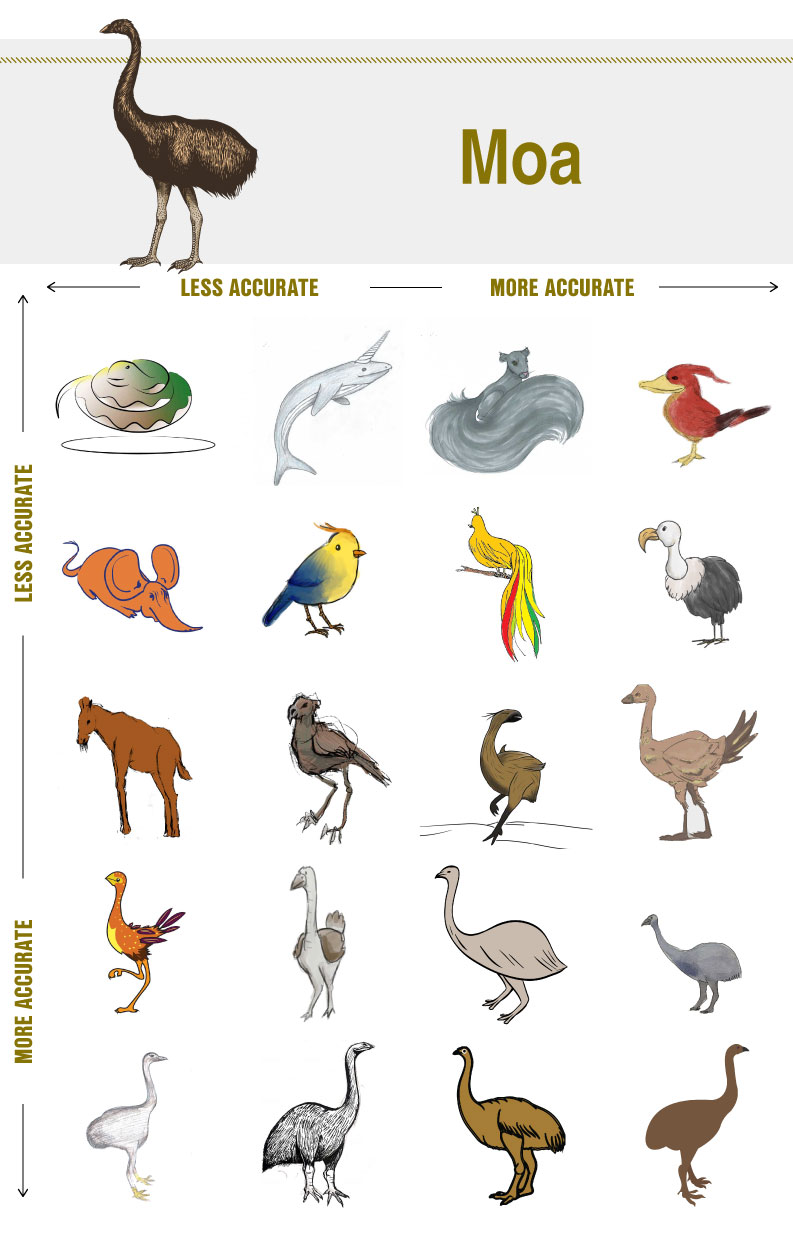 Let's be honest: This isn't just about extinct species. How many of us in this era of disconnection from nature can accurately draw or describe any species, whether rare or common? Even a certain environmental editor admits to having this occasional problem:
View this post on Instagram
How would you or your kids cope with this challenge? Let's put that to the test during this time of self-isolation. Here's a list of 10 extinct species, some of which were just declared lost this past year. Try drawing them — no Internet searching! — and send us the results or post them on social media using the hashtag #drawingextinction. We'll add the best entries to this article.
Tasmanian tiger
Bramble Cay melomys
Chinese paddlefish
Desert rat-kangaroo
Baiji
Pinta giant tortoise
Cumberland leafshell
Yunnan lake newt
Miss Waldron's red colobus
Po'ouli