As we work to limit the spread of the COVID-19 pandemic, scientists are also studying its origins. How did the SARS-Co-V-2 virus, which causes the disease, jump from wildlife to humans? Many believe it originated in horseshoe bats (from the genus Rhinolophus), which are known hosts of other coronaviruses.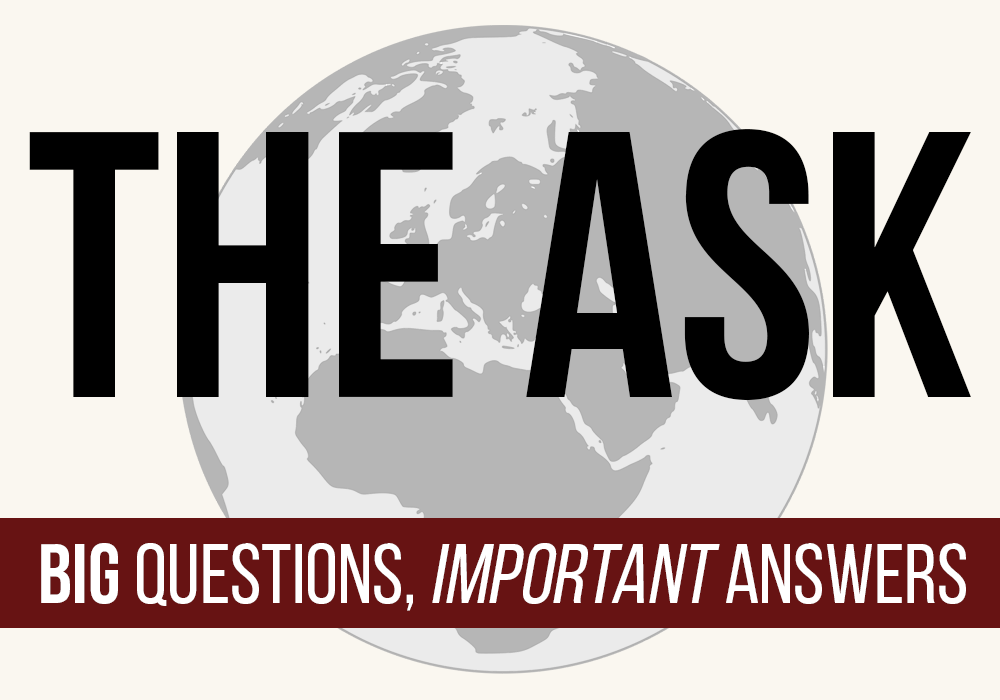 "Whether or not this particular strain came from a wild bat is still under active scientific investigation," says Winifred Frick, a professor of ecology and evolutionary biology at the University of California Santa Cruz and the chief scientist at Bat Conservation International, an organization dedicated to preventing bat extinctions worldwide.
Scientists are also trying to pinpoint which animals, including perhaps pangolins, may have been the intermediary pathway for the spillover. But one thing is certain: Bats play critical, and beneficial, roles in the environment and the economy.
And right now they're getting a pretty bad rap.
We spoke to Frick about why bats and other wildlife shouldn't be scapegoated in this pandemic, the threats bats face from humans, and the best actions to take for bat conservation.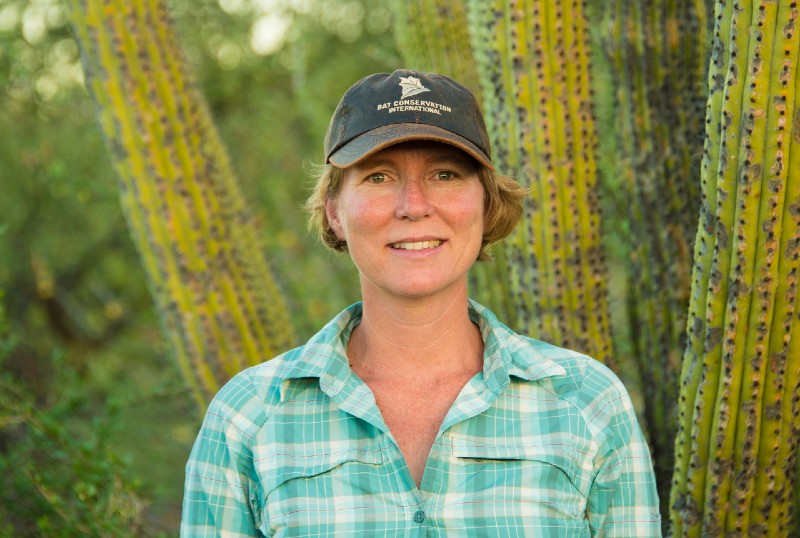 Given what we know so far about the origins of the virus, should people be scared of wild bats? 
In zoonotic disease, what happens is that you have viruses that are circulating naturally in wildlife populations. And then an event happens in which that virus spills over into the human population. If that pathogen starts to spread human-to-human, then we have a zoonotic disease outbreak.
It's important to remember that COVID-19 is at this point a human disease and it's being transmitted human-to-human. So nobody living here in North America needs to be worried about getting COVID-19 from a bat.
I think that we really want to allay concerns that people need to fear bats. There's definitely been some fear that has arisen because people hear that bats are somewhat associated [with the pandemic] and then that leads to misunderstanding.
Our general guidance is that people shouldn't be handling bats or wild animals of any kind.
There was a recommendation from the federal government that scientists may need to limit their fieldwork with bats in North America now to prevent a possible transmission of the virus from humans back to species of bats here. Is that a concern?
There is some concern about "reverse zoonosis" or spill back, which is the idea that humans could transmit SARS-Co-V-2 back to wildlife populations.
Researchers are working really hard to understand the vulnerability of other mammals to this novel strain of coronavirus. There was news about a tiger at the Bronx Zoo testing positive and some evidence that different mammals may be susceptible. We really want to make sure that we're protecting bats, which are mammals like us, from any risk from an asymptomatic human.
Just as we don't want people to spread this virus human-to-human, we don't want people to spread this virus human-to-wildlife. This isn't necessarily a specific concern about bats but really any mammal. We don't know yet if mammals could start to transmit animal-to-animal within their own populations. But right now we really want to limit exposure and limit any risk since we are still in an active research phase.
Have you seen much bat backlash?
There's some evidence that there's been some efforts to kill bats in different parts of the world. And we're very concerned about that. Bats are an important part of our ecosystem. They're incredibly biodiverse. They account for about 20% of all mammals globally. A lot of people don't realize that there's over 1,400 different species of bat around the world.
And they have an enormous variety of ecological roles — what we call "ecosystem services." Here in North America, bats are primarily insect-eating and it's been documented that they provide in the billions [of dollars of benefit] for the agricultural industry in terms of their role in reducing crop predation.
It's #BatAppreciationDay!

Bats have huge ecological and economical value. A 2013 study estimated that in the US alone, bat insect pest control services were valued at $3.7–$53 billion per year!! Thanks #bats! Link to study: https://t.co/kGdryZo6uN

📷see https://t.co/aiZRufNnLV pic.twitter.com/tbpbOGUWcq

— AustralasianBatSoc. (@AusBats) April 17, 2020
In tropical areas bats are important dispersers of seeds and pollinators of different plants, some of which have real commercial value. For example, durian, which is the most stinky fruit and a treasure in many Asian cultures, is pollinated by bats. The agave, which is the plant that produces tequila, is pollinated by bats. So, they play very vital roles in nature and also have real economic value to human society.
Bats used to have a bad rap, but more and more, people seem to really realize just how fascinating and incredible they are. But because of some of those longstanding fears — and this new outbreak — we have to remind people that bats are really important parts of our ecosystem and part of our biodiversity heritage.
What kind of threats do bats face from us?
Globally bats face a variety of different threats, including anthropogenic land-use change, and habitat destruction and degradation. Because many species of bats form large colonies underground, those can be targets for disturbance and indiscriminate killing.
That's the one that we're really worried about right now. If people start to fear bats, we could see an uptick in directed killings. We're very concerned about that and very focused on trying to provide accurate information and also roost protection.
And of course white-nose syndrome is a major threat to our hibernating bats here in North America. It's a fungal pathogen that was likely introduced here through human trade or travel. The fungus is widespread in Europe and into temperate Asia. When it was introduced here, it spread very rapidly and has killed millions of bats.
And, unfortunately, you can't tell bats to social distance.
What can we be doing right now to help bats?
The number-one thing that people can do is to say positive things about bats and make sure we aren't scapegoating wildlife. There's a lot of evidence that zoonotic diseases are a reflection of our misuse of the planet. When people are destroying habitats and unsustainably harvesting species, those are the conditions that lead to these kinds of spillover events. And now more than ever, I think there is that recognition that human health and planetary health are intertwined and that wildlife conservation is a part of global health solutions.
Because bats do carry coronaviruses in the wild, and they have been talked about in the context of the COVID-19 pandemic, it's really important that people speak up for bats. This is not the bats' fault. This is our fault.