Imagine if you couldn't feed your children and had to leave your home because of fossil fuels burned in a far-off country. That's what people on the front lines of climate change face today.
The climate crisis is now creating more refugees than war. In recent years tens of millions of people around the world have been driven from their homes by drought, storms, flooding and fires. Over the next 50 years, climate change could cause a refugee crisis on an unprecedented scale.
Where will people go when their countries become inhospitable? Will the governments of the world accept them?
In January the United Nations recognized the severity of these questions and formally stated that it may be unlawful for governments to return people to countries where their lives would be put at risk by the climate crisis.
The United Nations should be applauded for standing up for some of the most vulnerable people on the planet. And while this opens the door to establishing protections to ensure climate refugees receive the same legal protections as those fleeing war or persecution, it doesn't yet guarantee that: We need a comprehensive international plan.
Climate, Conflict and the Universal Right to Life
Time is already running short for some.
Pacific island states, in particular, find themselves at imminent risk from climate change, as even moderate sea-level rise may swamp many beneath the waves.
It's this threat that drove Ioane Teitiota, a resident of the Republic of Kiribati, to apply for asylum in New Zealand in 2015 — the first time a person identified himself as a climate refugee. Teitiota cited overcrowding, failing crops, contaminated water supplies, social tensions and violence as among the reasons he needed to leave his island home, which at its highest point isn't even 10 feet above sea level.
Teitiota is far from alone. Around the world the climate crisis is making violence more likely by causing shortages of food, water and safe environments. This has had a role in multiple conflicts already, including the devastating Syrian civil war.
Despite the risk to his island nation, Teitiota's application was rejected because the Supreme Court of New Zealand ruled his life was not in immediate danger. The 10-15 years before Kiribati will be underwater, the court found, would be enough time for other arrangements to come to light.
But Teitiota brought his case to the U.N. Human Rights Committee — the body of experts responsible for upholding international civil rights — which led to January's decision. While the committee accepted New Zealand's original judgment, there was one hopeful outcome: It stated that in the future countries may be acting unlawfully if they return someone to their country of origin when that person's right to life is threatened by the climate crisis.
Essentially, this sets the stage to provide climate refugees a similar legal status to people fleeing war or persecution.
This is significant, but it raises even more questions.
We don't know how immediate the danger should have to be for someone to be able to claim asylum because of the climate crisis, or how an individual might be required to prove their level of vulnerability.
We do know that individuals can still be returned to their home country if there's any safe location in that country at all.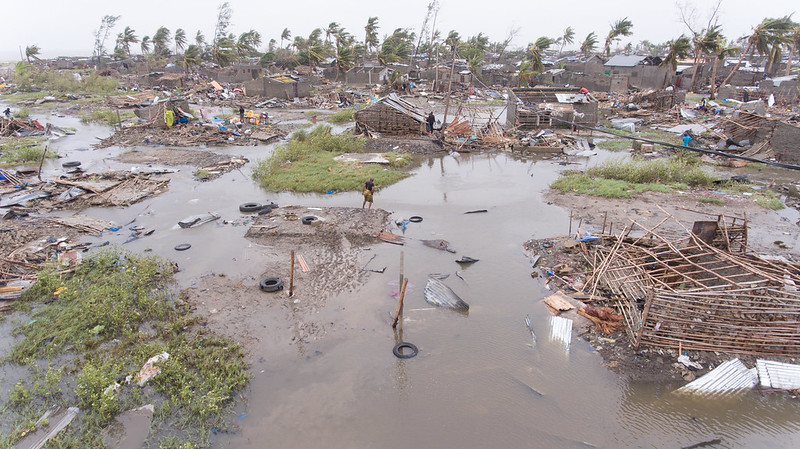 This is important because few countries — for example, relatively small island nations — will be so affected by the climate crisis in the short term that no safe place exists for people to be sent back to within them. Forcing refugees from larger nations to stay in, or return to, their home countries will create that same overcrowding, tensions and competition for resources that Teitiota feared — situations we've already seen in Syria and other places. And the communities they're resettled into may not remain safe much longer.
Three Key Next Steps
These outstanding questions — what makes someone a climate refugee, the immediacy of danger required, and how to assess the safety of whole countries — must form the fundamental building blocks of an international agreement on tackling the climate crisis and the changes in migration patterns it will bring.
This new international agreement, separate from the Geneva Convention, should provide a legal definition of climate refugees, and how they should be protected, as the first step to a global agreement. If countries can agree on what being a climate refugee means, then people forced to leave their homes because of rising seas, unbearable heat, or related threats will get the protection they deserve.
Beyond these direct effects, climate breakdown often acts to magnify and multiply conflicts and resource shortages. An international agreement on climate refugees must recognize the complex and multifaceted nature of climate change and its related societal threats.
On the topic of the safety and integrity of entire countries, a new international agreement must also resist the temptation to buy a small amount of time by sending people to areas that are only temporarily safer than the ones they left. It must seek long-term solutions that can secure notions of sovereignty and cultural identity alongside the economic, social and environmental needs of forced migrants.
The United Nations has laid down the first stage of the theory. Now all nations must come together to make climate justice a reality.
The opinions expressed above are those of the author and do not necessarily reflect those of The Revelator, the Center for Biological Diversity or their employees.